We didn't find anything nearby, but here's what's happening in other cities.
There aren't any events on the horizon right now.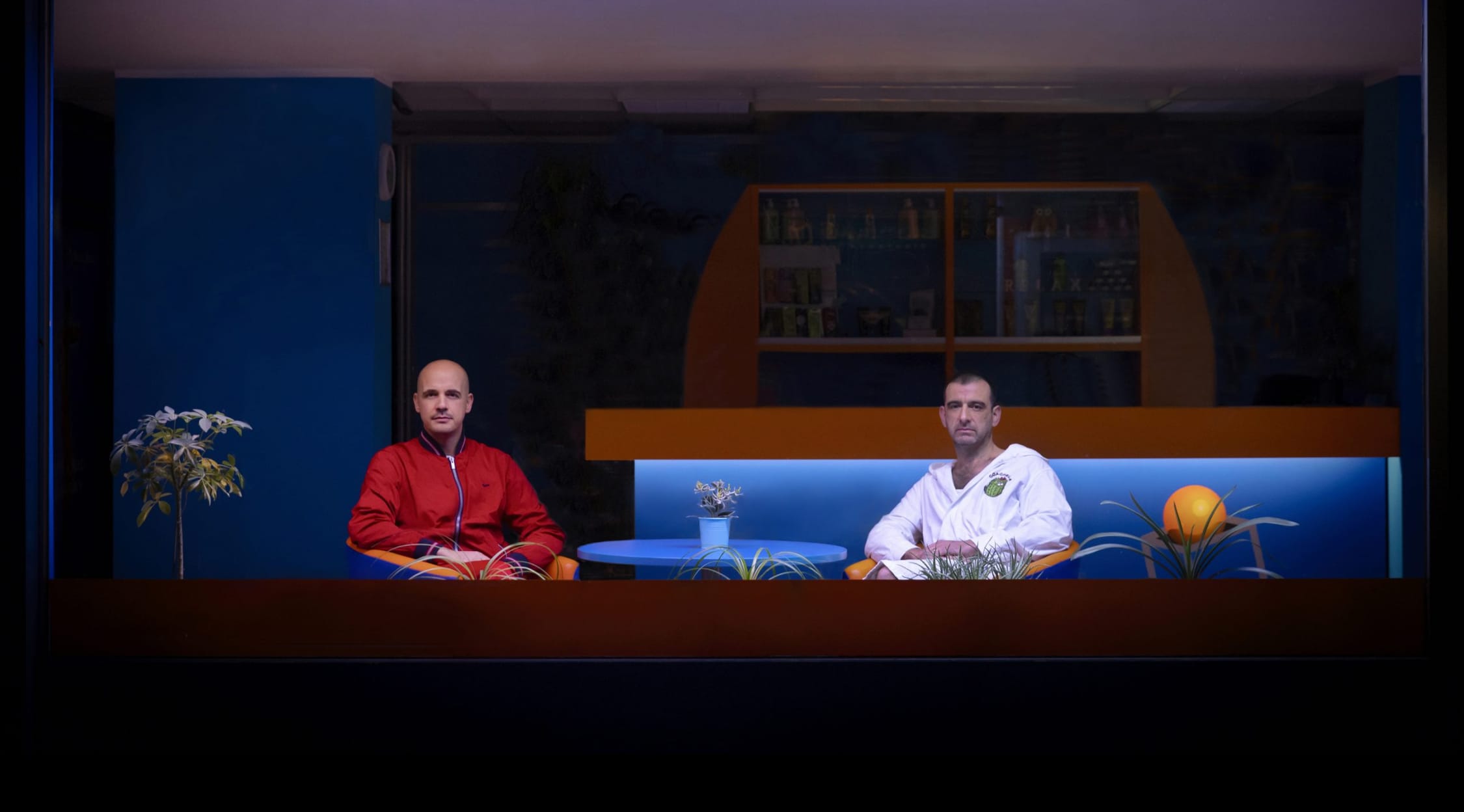 Modeselektor Tickets
Modeselektor Shapes Their Own Sound
Modeselektor is a highly original electronic music group. Throw any descriptor from the electronic dance music (EDM) world at them--acid, dubstep, dance, hardcore, anycore--and it easily applies. Their sound is all-encompassing electronica, and it's only a ticket purchase away from becoming part of your reality.
Schedule
Modeselektor's 2014 tour kicked off with a bang, with several European dates in October, including appearances at The Electric in Paris, the Troxy in London, and Razzmatazz in Barcelona. To end the year, Modeselektor is set to take things to the UK for dates in Manchester and Leeds.
Trivia
The name Modeselektor is a reference to a function on the Roland RE-201, a delay/echo generator. When members Gernot Bronsert and Sebastian Szary first met, they started DJing together under the name Fundamental Knowledge, but in 1996 they switched to become Modeselektor.
Modeselektor started their own label called Monkeytown for the main purpose of producing Siriusmo. They know talent when they see it, and Siriusmo became a hit. The name Monkeytown came from always wanting to name one of their albums Monkeytown, which they finally did for their 2011 release.
Radiohead's Thom Yorke is a big fan, and credits Modeselektor with getting him interested in electronic music and DJing. The band credits Yorke with helping them break their writer's block, giving them advice like temporarily stepping away from music and doing other things such as reading books or going for walks.
Band
Modeselektor started out as Fundamental Knowledge, DJing around their native Berlin. Things eventually progressed and they started making their own music under the name Modeselektor. They signed with label BPitch Control and began releasing singles in 2002, quickly becoming known for injecting new and innovative sounds into electronica. They also became known for putting on great live performances--unusual for an electronic duo (but awesome for fans!).
After a couple of albums, they started making more famous fans, aside from Radiohead front man Thom Yorke, German electronic musician Apparat is also a fan. Apparat and Modeselektor collaborations became so productive they released whole albums under the moniker Moderat. They've released two LPs so far, but Modeselektor haven't let up on their own recordings and are prepared to go strong into the future.
Breakthrough
Modeselektor had a long incubation period, including three years from signing with their label to releasing their debut album. But when they did, Hello Mom! made big waves. It established their reputation as colourful experimentalists and attracted big name support in the industry, most notably Thom Yorke who seemingly couldn't stop raving about them.
Hit Albums
Modeselektor kept building on their debut with remixes and collaborations before coming out with Happy Birthday! in 2007. After collaborating with Apparat on Moderat, Modeselektor came out with 2011's Monkeytown, which featured two of their most popular tracks to date--"Berlin" and "Evil Twin." In addition to their second Moderat collaboration, they've also released several compilation discs.
Show Experience
The albums are nice to have, but Modeselektor tickets are the real prise. Unlike most electronic bands, these guys rise to the occasion live. They collaborate with visual artists Pfadfinderei for all sorts of weird, modern graphics projected behind them, and they engage in pretty outrageous stage antics, too, which include mock electrocutions and spraying fans with champagne. However, it's in the music category where Modeselektor really shines. They deliver synths, with lots of glitches and heavy beats, and it's all relentless -- relentlessly loud and relentlessly great. Modeselektor doesn't just come out to entertain you. They want to conquer your brain and make you come back for more."
Back to Top
Epic events and incredible deals straight to your inbox.