We didn't find anything nearby, but here's what's happening in other cities.
There aren't any events on the horizon right now.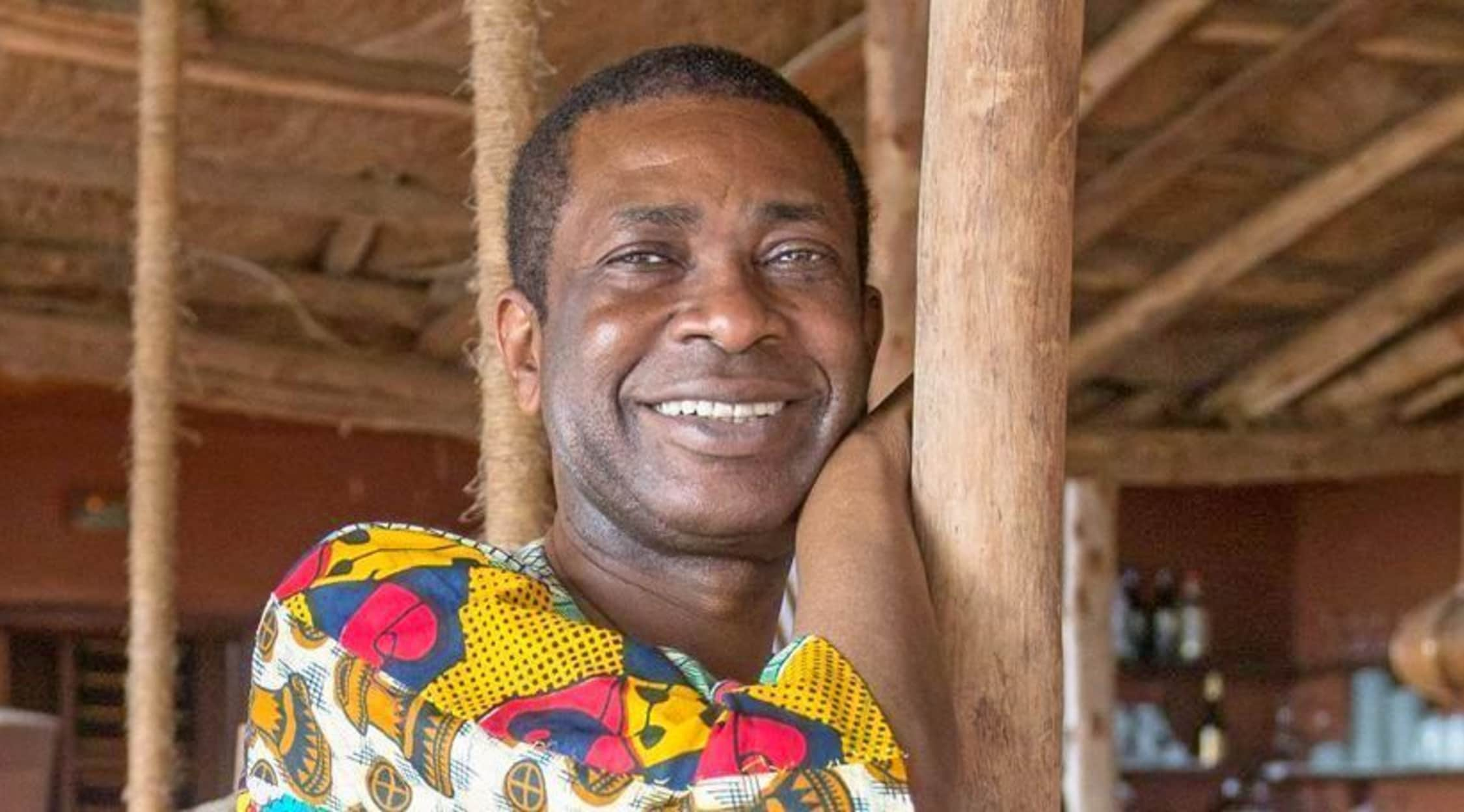 Rovi
Yussou N'Dour Tickets
Youssou N'Dour Concert Schedule
Rolling Stone once dubbed this Senegalese artist as "perhaps the most famous singer alive" in much of Africa, as Youssou N'Dour has achieved incredible success over the course of his career not just in Africa, but also all over the world. Not only does N'Dour write, compose, and record his own songs, but he has also ventured into other creative and entrepreneurial pursuits, including politics, making him one of the most multifaceted and well-known figures in Senegal. Now you might be able to see this famed Senegalese star in action, because Youssou N'Dour just might be stepping out on a stage at a venue near you in the upcoming months!
The exceptionally talented Youssou N'Dour will be taking the stage at the Walt Disney Concert Hall in Los Angeles on November 6th, and fans of this global star certainly don't want to miss out on this incredible experience. It's not often that you get to see a global music icon like Youssou N'Dour in concert, which is why these tickets to his upcoming Los Angeles show are in such high demand. Fortunately, you could secure your Youssou N'Dour concert tickets right here on StubHub in a matter of minutes, which means you could be well on your way to seeing one of the most famous African artists of all time in action! So what are you waiting for? Secure your Youssou N'Dour tickets on StubHub today!
Youssou N'Dour Background
Youssou N'Dour was born and raised in Senegal, where he displayed his incredible talents for music at a young age. N'Dour started performing publicly when he was just 12 years old, and his passion for performing just continued to grow year after year. Before long, N'Dour was performing with the popular Star Band, one of the biggest names in the Dakar music scene throughout the '70s. N'Dour's success with the Star Band helped launch his music career in a big way, and in the late '70s he decided to form his own music ensemble called the Etoile de Dakar. It didn't take Youssou N'Dour long to become one of the single most popular artists in all of Africa, and to this day he is considered an incredible important and influential figure in the African music, social, and political scenes. By blending elements of traditional Senegalese music with styles from all over the world, such as hip hop, jazz, and Cuban, Youssou N'Dour has defined a unique style that has earned him incredible praise from critics, fans, and fellow artists worldwide.
Over the course of his career, Youssou N'Dour has worked alongside some of the world's biggest and best-known artists, such as Peter Gabriel, Sting, Paul Simon, Bruce Springsteen, Wyclef Jean, and so many more. N'Dour consistently proves that he is one of the single most talented and multifaceted figures in the African music scene, and he has pocketed prestigious awards from countries all over the world for his impressive and groundbreaking work in the world music scene. Now you just might be able to see this Grammy Award-winning artist in concert as he takes the stage at the iconic Walt Disney Concert Hall in Los Angeles this fall. To secure your tickets to an upcoming Youssou N'Dour show, simply make your way to StubHub as soon as possible and lock down your tickets before they are all gone!
Greatest Hits
Few artists in the world have had careers as illustrious or acclaimed as Youssou N'Dour. This Senegalese artist has released dozens of phenomenal studio albums and compilation albums over the course of his career, which is why he has achieved such great success not just in Africa, but in countries all over the world. Some of N'Dour's best known songs include world music hits like "Shakin' the Tree," "7 Seconds," "Undecided," "How Come," and "So Many Men." Many of his albums have met with rave reviews from top-tier publications, such as Rolling Stone Magazine, which just further proves that Youssou N'Dour is truly a global superstar. Now you have the chance to see this widely beloved singer and composer in action, and it's sure to be one of the most unforgettable, inspiring shows of the year. Grab your Youssou N'Dour tickets here on StubHub today!
Trivia
As an actor, Youssou N'Dour has appeared in films like Amazing Grace (2006) and Retour a Goree (2007).
The Experience
The world-renowned Youssou N'Dour knows how to put on an incredible live show. After all, he has been performing in front of awe-inspired crowds since the '70s, and now he might be bringing his exceptional repertoire of hits and dynamic stage presence to a concert venue near you. So when Youssou N'Dour takes the stage in your city in the upcoming months, make sure that you are in the audience to experience the excitement in person. Hurry and lock down your tickets on StubHub today!
Back to Top
Epic events and incredible deals straight to your inbox.