We didn't find anything nearby, but here's what's happening in other cities.
There aren't any events on the horizon right now.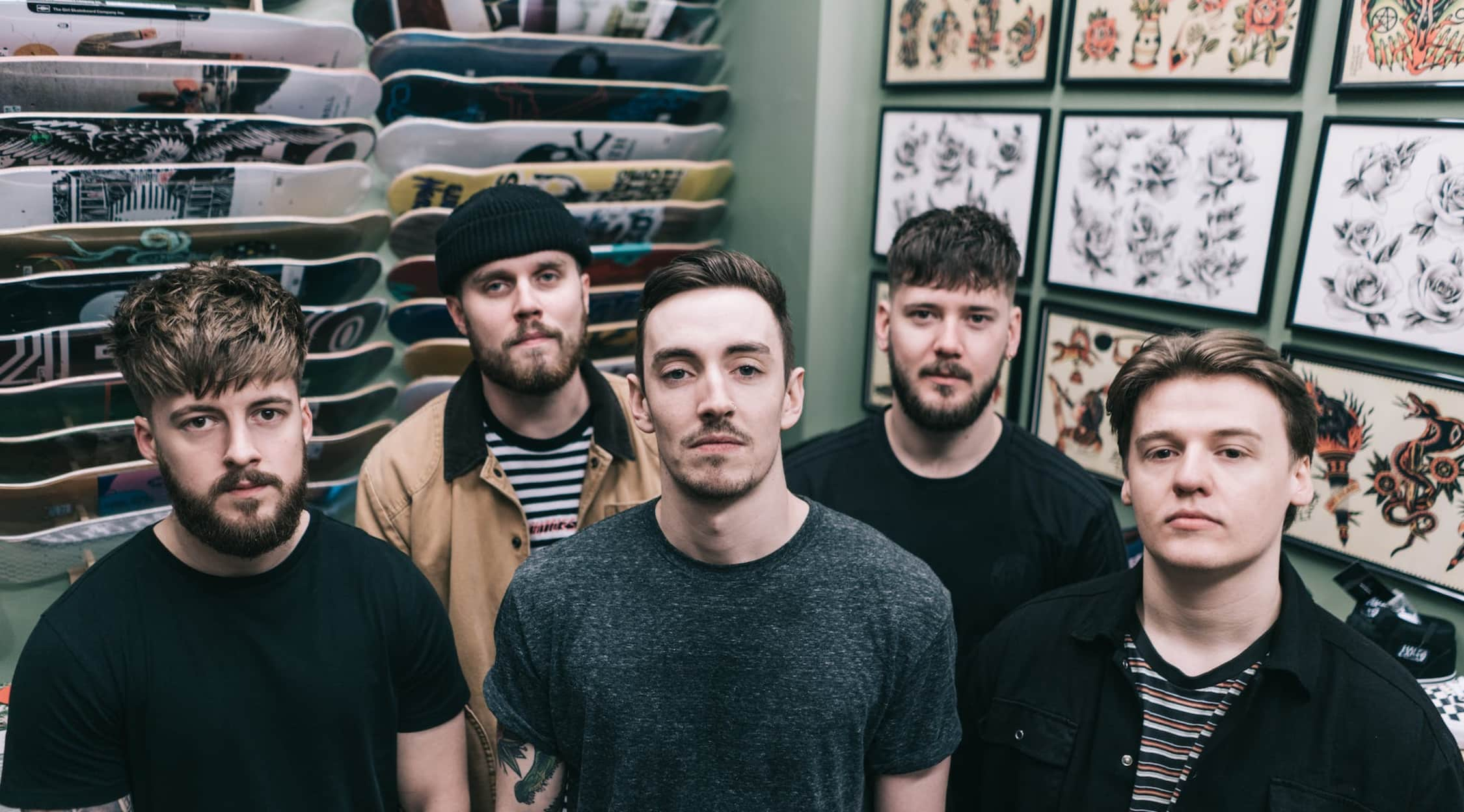 Trash Boat Tickets
"
Trash Boat Tickets
Officially started in 2014, Trash Boat are a young pop punk band hailing from St Albans, just north of London. Their first EP -- released online in 2014 -- garnered them a following quickly. After their early success, the quintet signed to Los Angeles-based label Hopeless Records.
Schedule
Punk rock fans all over the UK can look forward to Trash Boat tickets to live concerts. You can hear their melodic brand of punk rock in cities like Leeds, Manchester, Cardiff, and Bristol. They have performed at a variety of music festivals as well, including the Derbyshire music festival, Skintfest, and the Liverpool music fest Fury Fest.
Trivia
Trash Boat release tour diaries on Youtube. These videos offer an inside look at the band's life while gigging from city to city. They have also played support for other popular bands including Blood Youth and Less Than Jake. In 2015, Trash Boat performed a rare acoustic performance on YouTube of their song Perspective, which is from their second EP, Brainwork.
Band
Formed in 2014 in St Albans, England, Trash Boat is comprised of five members. Tobi Duncan performs the high-energy vocals on their songs, while Dann Bostock and Ryan Hyslop play the energetic guitar riffs. James Grayson fills in the low end on bass guitar and Oakley Moffatt performs the heart-pounding drums that back Trash Boats songs. They are known for their youthful energy, which can be seen in a press photo depicting them playing Nintendo 64. Trash Boat stays connected with fans on social media sites including Instagram, Twitter, and Facebook.
Breakthrough
With their first release, an EP, "Look Alive," Trash Boat enjoyed a moderate amount of press and support from listeners. Look Alive was independently released for free download through their BandCamp site. Various music review sites praised the release, which is now available for purchase. Jenna Young of Hitthefloor.com said, "This EP holds great promise for Trash Boat, who are a great addition to the British punk scene which needs some new life pumped into it." This and similar accolades gave them the attention of record labels worldwide which resulted in them signing to Los Angeles based record label Hopeless Records. Their upcoming release, an EP, Brainwork, is being released on iTunes in addition to a limited edition transparent purple vinyl record.
Hit Albums
Look Alive included four energetic punk-pop songs performed by Trash Boat. The track list included songs like Cluttered Sign, Boneless, Gnarmalade, and Lock-In. Look Alive received enormously positive reviews with internet users calling it "raw, emotional," while music reviewers acclaimed the band. The Punk Archive called Trash Boat "another shining light on the UK pop-punk scene," and The Wellz Street Journal went on to say that their song, Cluttered Sign, "encompasses everything that is great about pop-punk into one song."
Show Experience
Trash Boat offer a punk-pop show on par with the biggest names in the business. Their concerts range from large festival gigs to lounges in small UK cities. Videos on the internet often show fans excitedly dancing and screaming to their music. Head banging and powerful electric guitar riffs are all par for the course at a Trash Boat concert.

"
Back to Top
Epic events and incredible deals straight to your inbox.