We didn't find anything nearby, but here's what's happening in other cities.
There aren't any events on the horizon right now.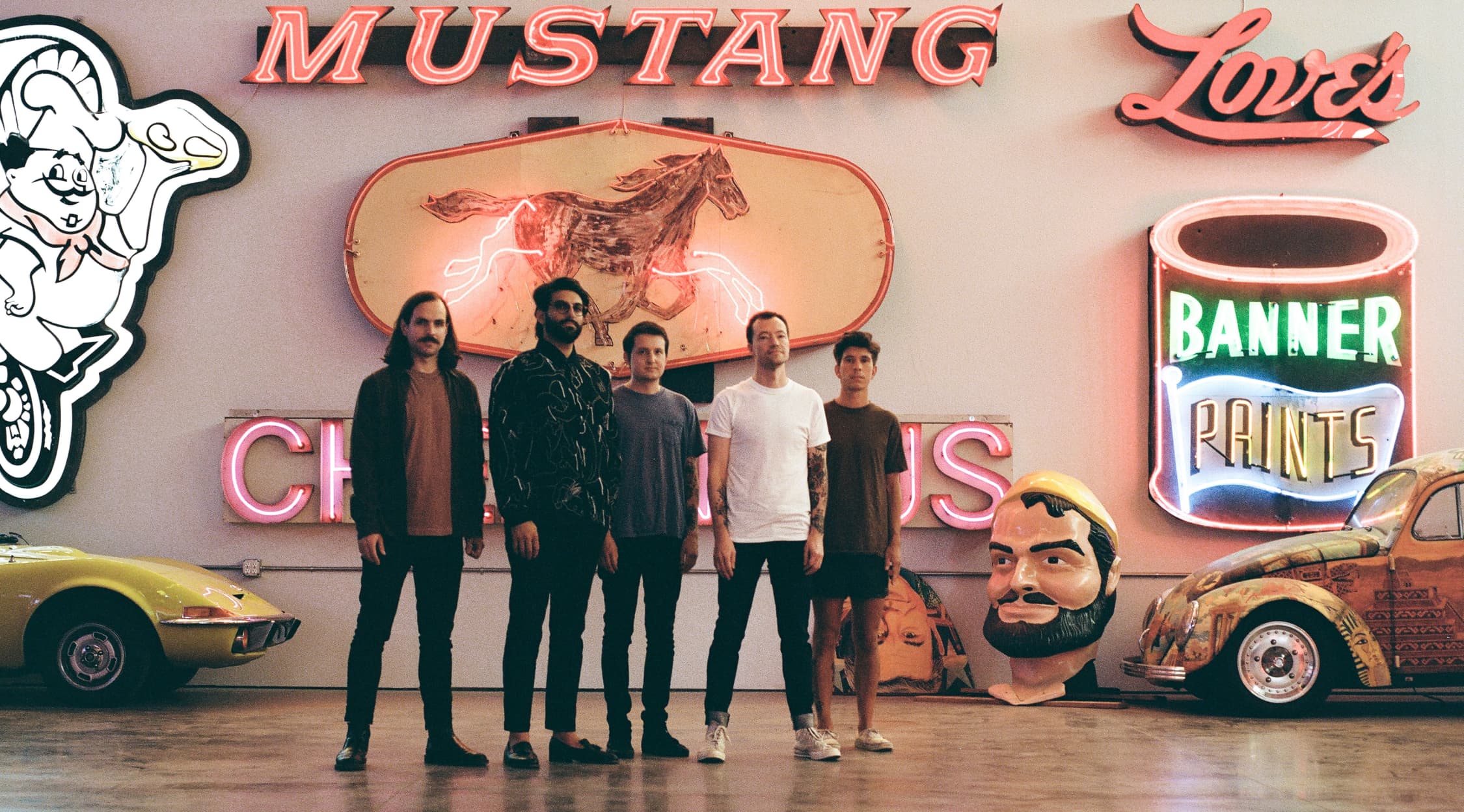 Touche Amore Tickets
Touché Amoré, blue-collar post-hardcore with heart
Touché Amoré has become known as a post-hardcore band, but that's a catch-all phrase more than a musical genre, encompassing anything from gothic emo to the penicillin sterility of modern screamo. So if you're looking for a suitable reference point before you buy or sell Touché Amoré tickets on StubHub, think of a combination of the blue-collar rock of Gaslight Anthem with the throaty vocal delivery and punk passion of Rancid.
Another star in the Epitaph punk universe
Touché Amoré, although they sound for all the world as if they came out of the meaner streets of New Jersey, actually hail from LA. They're yet another in the seemingly endless line of new-punk and post-hardcore bands that have come through the Epitaph label, the legendary record company founded by original US melodic hardcore godfathers, Bad Religion to release their albums back in the 1980s. The label became THE one to sign with in the 1990s when anyone who sounded even vaguely like The Offspring was being dangled a recording contract if they could get a demo together before the show rolled on to the next flavour of the month. Which isn't to disparage any of the Epitaph bands for one moment, mind you. That bands like Touché Amoré have seen the commercial light of day is very much down to the runaway success of true-blue modern-day punk bands like NOFX and Rancid. And that's pretty much exactly what you can expect with Touché Amoré tickets – honest, down-to-earth punk with an ever so slight emo influence that adds a not unwelcome weightiness to their music.


Hardcore with an acceptable level of emo
Touché Amoré have emerged as one of the pre-eminent post-hardcore bands on the back of many years of hard work touring with and supporting the bigger bands on the Epitaph label, such as everyone's favourite melodic goth hardcore band, AFI, albeit with the hardcore toned down significantly on the band's commercial breakout albums. They've also toured plenty with the likes of Converge, sharing festival stages from the UK to the Czech Republic. They spent much of 2016 and 2017 on the road, touring following the release of their fourth studio album, "Stage Four", which saw them go on a tour of the United States with Tiny Moving Parts. The band has remained pretty much intact over the years, replacing only one drummer and a guitarist, which is good going in a scene as volatile as theirs, and the result is that their live shows have become ever more honed, if not exactly polished (and who would really be interested in polished hardcore anyway?). Which is why any chance to get Touché Amoré tickets will see you in the company of a live band with the ability to deliver emotion-laden, almost delicate passages in amongst the de rigueur bludgeoning riffs. Remember StubHub is your best source when you need to find your nearest shows.
Back to Top
Epic events and incredible deals straight to your inbox.