We didn't find anything nearby, but here's what's happening in other cities.
There aren't any events on the horizon right now.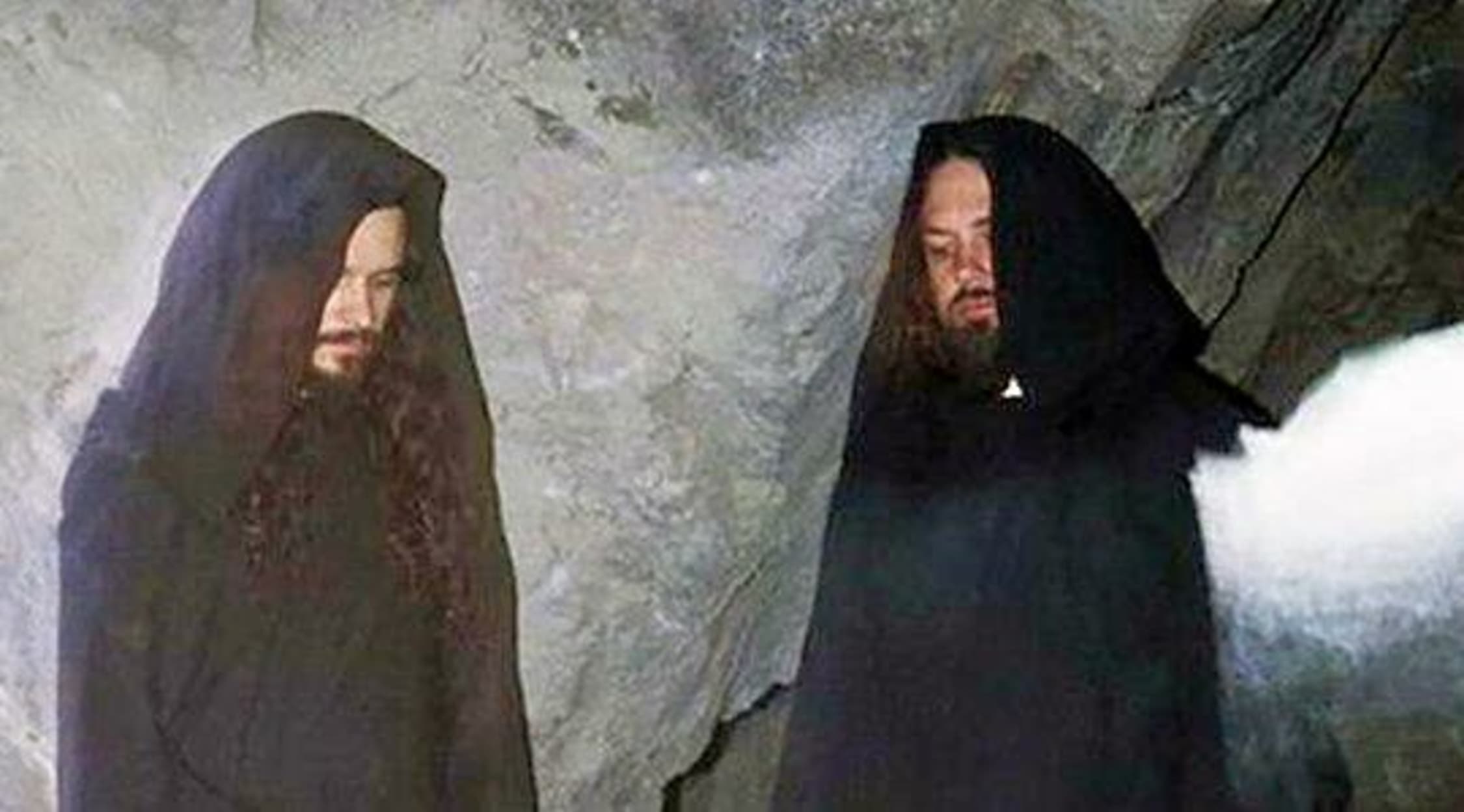 Rovi
Sunn O))) Tickets
Originally from Seattle, Washington State, Sunn O))) is an experimental rock band that first got going in 1998. Known for their very loud stage performances, the group sometimes operates as a heavy metal outfit and sometimes in the sub-genres of noise rock and black metal. In addition, Sunn O))) uses elements of dark ambient music and drone music as a part of their style. Although there are two primary members of Sunn O))), Stephen O'Malley and Greg Anderson, the band has a number of other members and collaborators who take part with them from time to time.
One of the key parts of the group's sound is the use of highly distorted electric guitars, which are sometimes played without much reference to a track's underlying rhythmic qualities. On many occasions, Sunn O)))'s guitarists will use drop tuning in order to play their parts, with slackened strings adding to the dissonance and sub-sonic tones the band is known for. Sunn O))) takes its name from a brand of amplifier.
Sunn O)))'s career milestones
O'Malley and Anderson had been playing music for some time before they put together Sunn O))). Early incarnations of their style can be heard in musical projects such as Thorr's Hammer and the doom metal outfit Burning Witch. The pair also played for a time with Nate Mantel, who would go on to perform with the Foo Fighters on bass. Having relocated to Los Angeles, Anderson founded the Southern Lord Records label, which would later sign acts such as Twilight, Striborg, and Wolves in the Throne Room. It was on this label that Anderson and O'Malley began to release works under their new moniker, Sunn O))), in the late 1990s.
The first tracks to appear by Sunn O))) were in the form of an EP demo release. The Grimmrobe Demos came out in 1999; initially on a limited edition run of 500. A CD re-issue came out later, with an additional fourth track. The band made their first tour to promote the work around this time. In 2000, ØØ Void, a fully-fledged studio album, was released. Scott Reeder contributed to the LP on bass, while Peter Stahl, known for his work with Bailey's Crossroads, provided vocals. Another contributor was Petra Haden, who played the violin and sang on the work.
Between 2002 and 2005, no less than four further albums appeared. Sunn O))) released Fight the Behemoth, White 1, White 2 and Black One, before taking a modest break. The band soon returned to the studio to produce Monoliths and Dimensions in 2009 and Kannon in 2015. In 2017, the band contributed to a horror movie soundtrack for the film The Devil's Candy.
Similar to Sunn O)))
At StubHub, you can find gigs for Goatsnake or Wolves in the Throne Room.
Back to Top
Epic events and incredible deals straight to your inbox.