We didn't find anything nearby, but here's what's happening in other cities.
2 events in all locations
-

Olympiahalle Munich, München, BV, DE
No tickets left on our site
No tickets available on our site
-

Altice Forum Braga, Braga, Braga, PT
12 tickets left on our site
12 tickets available on our site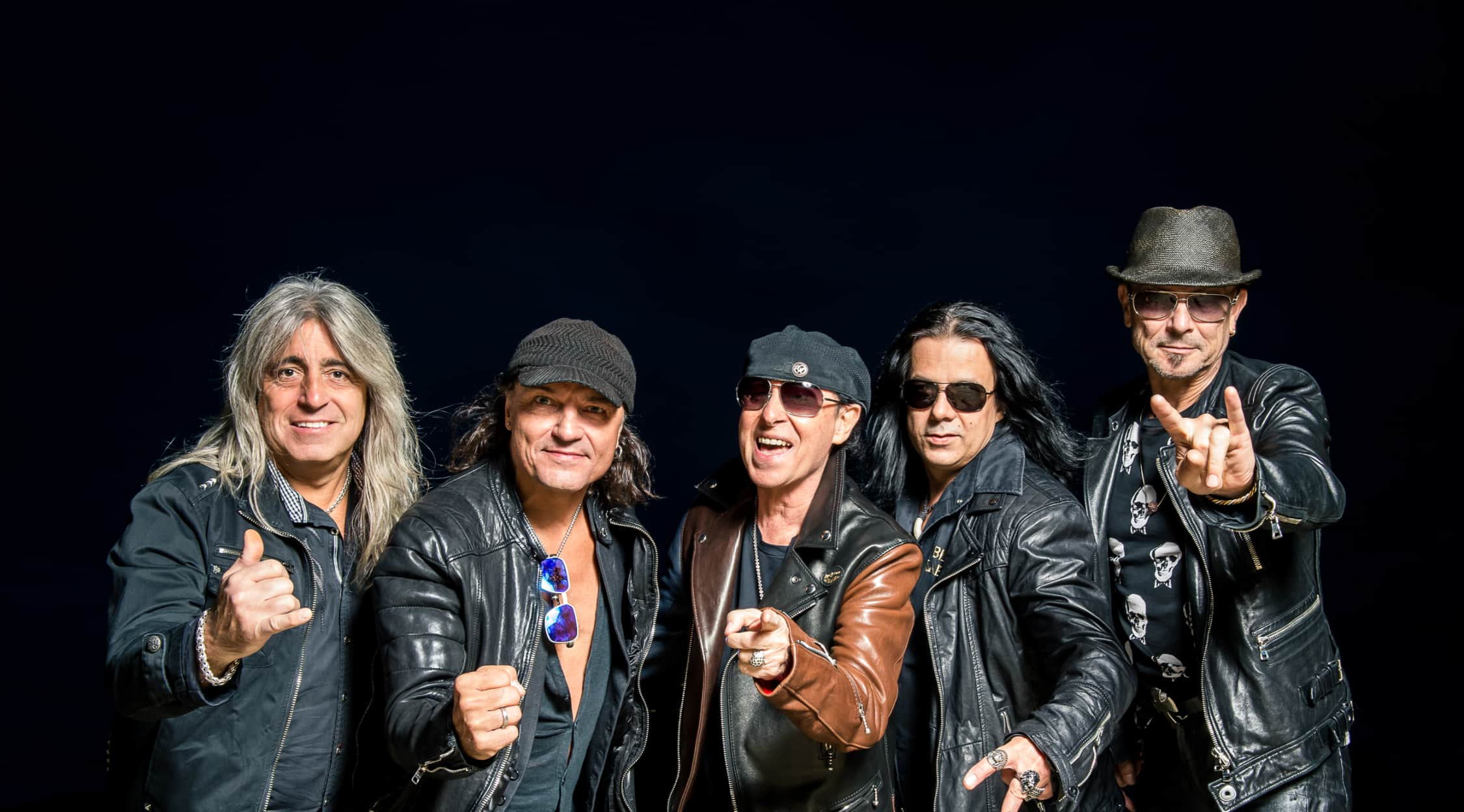 Scorpions Tickets
Get Rocked Like a Hurricane with Scorpions
With a long, storied career full of head-banging rock and roll anthems, Germany's Scorpions are one of the most enduring acts in hard-rock history. With some of the most epic and well-received rock songs of the 1970s and 1980s, Scorpions have carved out a legacy of success both as a live band and as a studio outfit - and those fans who pick up Scorpions tickets for their upcoming tour will get to experience their awesome "winds" of heavy rock first-hand.
Schedule
Scorpions have been bringing their head-banging rock and roll to stadiums and venues worldwide since their formation in the middle of the 1960s, and they're still rocking as hard as ever. They're headed out on the road soon to appear at venues like Ahoy in Rotterdam, Netherlands and Palais 12 in Brussels.
Trivia
Don't start head-banging after finding Scorpions tickets without getting yourself a little more knowledge of the band. The hit song "Wind of Change" is the top-selling song of all time in Germany and features a rare rock introduction -- a whistled tune that's since become iconic.
Another song that became iconic? "Rock You Like a Hurricane" was featured both in the stage show and movie adaptation of Rock of Ages, and was sung by actors Julianne Hough and Tom Cruise in the latter. Rock of Ages also featured the Scorpions song "No One Like You."
Band
Scorpions first formed during the mid-'60s in West Germany in the shadow of the Cold War, an influence felt on many of their biggest songs. Guitarists Rodolf and Michael Schneker were the driving forms behind the formation of the band, coming together after they recruited singer Klaus Meine.
Calling themselves Scorpions, the band put out their first album, Lonesome Crow in 1972. After a few lineup changes and a merger with the fellow hard rock band Dawn Road, Scorpions returned with their second album, Fly to the Rainbow in 1974, followed by In Trance the next year. Virgin Killer, promoted with a controversial album cover, earned lots of attention when it was released in 1976, and Taken by Force followed in 1977.
Breakthrough
It took a switch of an album label - to the American Mercury Records - for the band to start breaking through in the United States. Lovedrive came out in 1979, earning plenty of praise on both sides of the Atlantic, and the albums Animal Magnetism and Blackout both drew critical notice. The 1984 album Love at First Sting, powered by plenty of head-banging hits like "Rock You Like a Hurricane" was made for the MTV generation and became their first smash international hit. They followed up Love at First Sting with Savage Amusement in 1988 and Crazy World in 1990. Their most recent record was the acclaimed Comeblack in 2011.
Hit Albums
Throughout their long career, Scorpions have released some of the biggest hard-rock albums of all time. Beginning with their raw, blistering debut Lonesome Crow and their hit follow-up, the more polished Fly to the Rainbow, the Scorpions have been consistent hit-makers for decades. Their biggest albums came at the heart of the 1980s, with the music video-friendly Love at First Sting in 1984 and their just as hard-rocking, platinum-selling, top-ten hit Savage Amusement following in 1988.
Show Experience
Those who find Scorpions tickets will be able to see the best of hard rock personified at a live show. Filling the air with big guitars and bigger vocals, the Scorpions are a straight-ahead, awesomely entertaining live act that gets their crowd singing and screaming like few other bands before or since.
Back to Top
Epic events and incredible deals straight to your inbox.