We didn't find anything nearby, but here's what's happening in other cities.
There aren't any events on the horizon right now.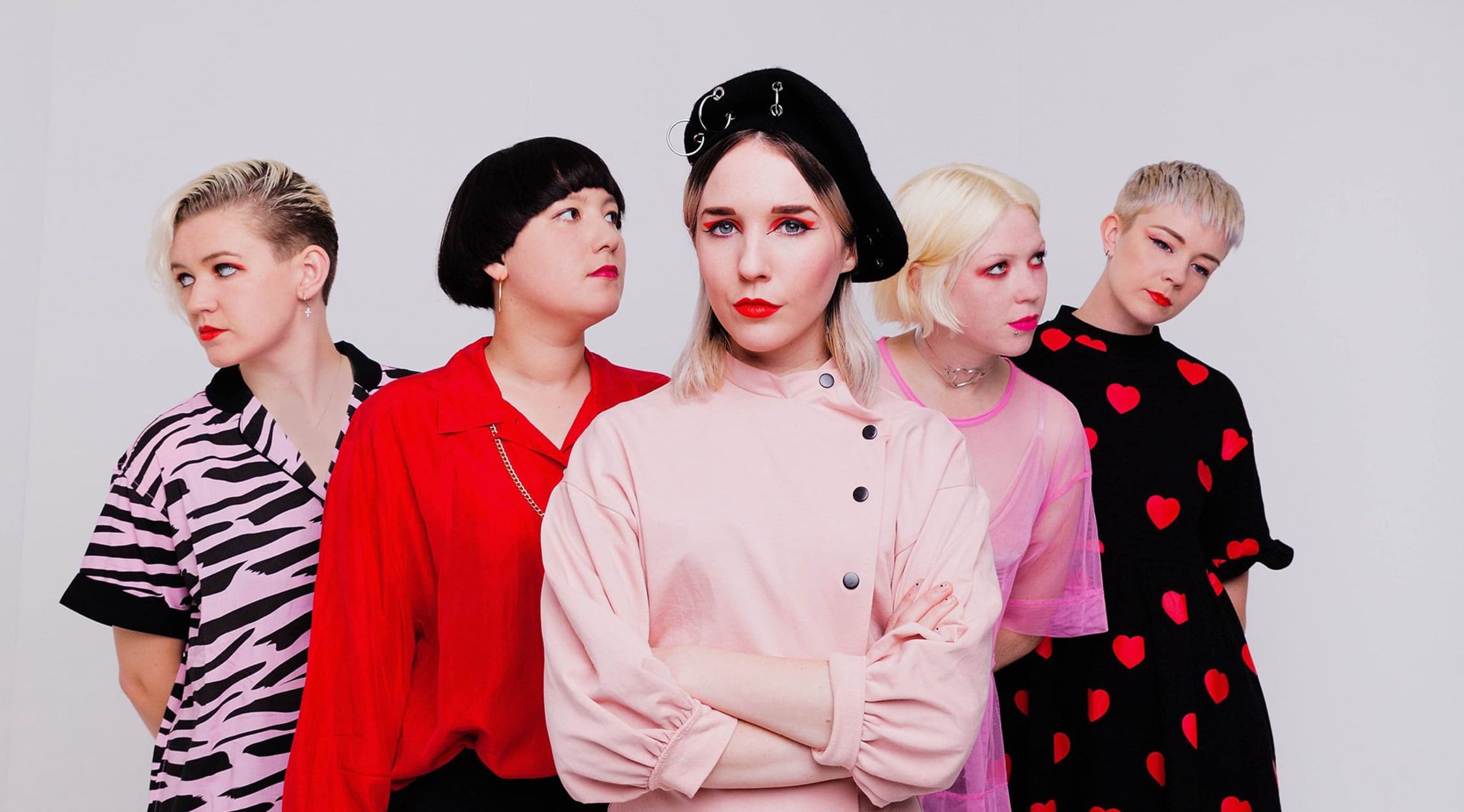 Pins Tickets
Audiences Getting Stuck On Pins
New Wave, post-punk, post whatever, Pins is blazing its own trail as the Manchester rockers branch out from their legendary hometown to conquer lands wide and far. On the strength of a live act that could take its place among the icons at CBGB, Pins is more than "it" girls; they're the real thing.
Schedule
Pins is currently on the road in support of its long-awaited LP. Fans can see them in the UK at venues like The Roadhouse in Manchester and The Garage in London. The band also has several UK dates scheduled at places such as The Hope in Brighton, Sebright Arms in London, and The Eagle Inn in Salford.
Trivia
The band's ex-drummer's brother came up with the name Pins and Needles. The band members dropped the "needles" and kept Pins. The name wasn't the only new thing to the band members. They also took on roles that were new to them. Before Pins, Anna Donigan never played bass and Faith Holgate never sang. Guitarist Lois McDonald played drums for the band early on, which she characterises as a "catastrophe." Now, they all have settled in their roles and have brought a varied set of influences to the music. McDonald loves old films and Holgate cherishes a copy of Ariel by Sylvia Plath. The Pins members are all vegetarians and credit Donigan with being the band's best cook.
Band
Pins got its start when singer Faith Holgate went looking for other female musicians to fill out a band. She had previous experiences in guy bands but felt they just wanted a token girl. She felt that having a band made up exclusively of women would breed the honesty she was craving. She soon found three others: bassist Anna Donigan, guitarist Lois McDonald, and drummer Lara Williams. By 2011, the band had enough material to start playing shows. After only a handful of gigs, Pins was catapulted by the British press as the band of the moment and invited comparisons to everyone from Elastica to the Yeah Yeah Yeahs. The Pins sound and look like they could be from Brooklyn, and they have a taste for distortion and noise that shows a proper appreciation of My Bloody Valentine and The Jesus and Mary Chain.
Breakthrough
Pins didn't even need an album out to score a hit song. The band's debut single, "Eleventh Hour", was released as a gold cassette. The cassette sold out practically before the band members could blink, and it earned them major attention from both blogs and the establishment press who praised Eleventh Hour's anthemic menace and Holgate's intense, sneering vocals. This singer had star power and everyone knew it.
Hit Albums
After all the buildup and a string of singles, the natural next step was an LP, and for that they turned to indie label Bella Union. Founded by Simon Ramonde of the Cocteau Twins, Bella Union is a label by artists and for artists, and in it Pins found the right fit. Their self-produced debut album under Bella Union, "Girls Like Us," came out in September, 2014 and won instant praise for its fast pace and searing emotional depths.
Show Experience
With Pins tickets in hand, you're going to see a show of intense rock'n roll. Front woman Faith Holgate exudes star quality, and the rest of the band all have a possessed vibe about them, like they're lost in their own world yet connected through the music. They're equally comfortable in cramped bars or on a bigger stage; either way, their fast-paced sets have the power to shake walls. These girls don't skimp on the glam, either. A rock show isn't any reason not to look their best, and they don't shy away from showing their feminine side with a chic urban style. With the music, the look, and the rabid fan base, Pins brings the full package.
Back to Top
Epic events and incredible deals straight to your inbox.