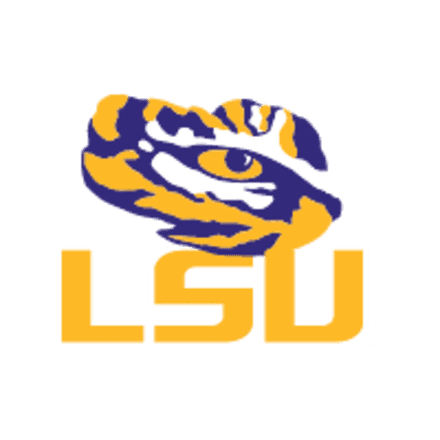 LSU Tigers Football Tickets
Official Ticket Marketplace of LSU Athletics
LSU Tigers Football tickets
Team: LSU Tigers
League: NCAA Football Bowl Subdivision
Home Games: Tiger Stadium
Manager: Ed Orgeron
Conference Titles: 15
All-Time Greats: Billy Cannon, Tommy Casanova, Jerry Stovall, Steve Van Buren, Y. A. Tittle
Rivals: Alabama, Arkansas, Auburn, Florida, Mississippi State
LSU Tigers Football Tickets
The LSU Tigers have been playing football since November 25, 1893. They played against Tulane and lost. The loss ended up sparking a rivalry with the Green Wave. In 1896, the team joined the Southern Intercollegiate Athletic Association and officially declared themselves the Tigers. They also finally won. The early 1900s were spent building the school's football program and team. Now, they have a winning record of 797–415–47 and a winning bowl record of 26–23–1. All the work has led to eight division titles and 15 conference titles. They have called Tiger Stadium home since 1924. In 1931, the idea of night games was introduced. Since then, many Tigers games take place under the lights. In 2015, there were 40 former LSU Tigers on the active rosters of NFL teams, which is considered a notable accomplishment. Their Pro Football Hall of Fame inductees include Jim Taylor and Steve Van Buren. The team's College Football Hall of Fame inductees include Tommy Casanova, Jerry Stovall and Bert Jones. Top rivals include the Alabama Crimson Tide, Arkansas Razorback and Auburn Tigers. Get your LSU Tigers football tickets at StubHub.
Where do the LSU Tigers play?
Tiger Stadium is the home venue for LSU Tigers football games. It has a capacity of 102,321. LSU Tiger games are well-attended. Attendance has reached capacity 10 times. Most recently, a sell out occurred on November 3, 2018, against the Alabama Crimson Tide. It is nicknamed Death Valley because opponents have such a difficult playing in the rowdy environment. An outdoor stadium, it is located in Baton Rouge, Louisiana, and owned by the Tiger Athletic Foundation. Over the years, the stadium has received renovations and upgrades, including skyboxes and The Stadium Club seating area.
Who is LSU Tigers' head coach?
The current head coach of the LSU Tigers football team is Ed Orgeron. Orgeron played football for both LSU and Northwestern State as a defensive lineman from 1979-1983. On September 25, 2016, he was named interim head coach after being hired as the defensive line coach on January 14, 2015. After an impressive 2018 season that saw the Tigers finish with a 10-3 record, Orgeron was given a contract extension.
Who are some notable players from LSU Tigers?
Billy Cannon is the LSU Tigers' only Heisman Trophy winner, but the squad has produced consensus All-Americans on 35 occasions where nine of them were unanimous. Five former players are in the Pro Football Hall of Fame, including Johnny Robinson and Kevin Mawae who were inducted with the 2019 class. The College Football Hall of Fame boasts nine former Tigers players.
How is the tailgating scene at LSU Tigers football games?
Tailgating is allowed before LSU Tigers football games. LSU tailgating takes it to another level. The festivities begin the Friday evening prior to home games during the season. It is estimated that two-thirds of the fans who show up to the games tailgate at least four hours before kickoff. Cooking, tent setup and music is allowed. Tailgaters are simply asked to adhere to the rules and regulations to ensure a fun and safe event for all.
What are the top games this year for LSU Tigers football?
The top games the LSU Tigers play include all those against their rivals like Alabama, Arkansas and Auburn. When they play popular teams like the Vanderbilt Commodores, Texas Longhorns and Texas A&M Aggies, attendees can expect the games to get exciting, too, especially at their stadium, Death Valley.
Back to Top
Epic events and incredible deals straight to your inbox.