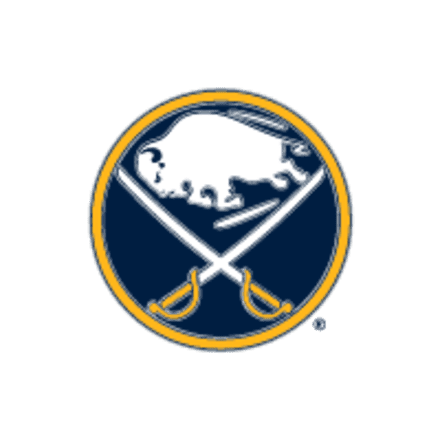 Official Fan to Fan Ticket Marketplace of the Buffalo Sabres
Buffalo Sabres tickets
Buffalo Sabres - don't miss the Sabres in action
Get ready to see some of the best ice hockey players in the world go head to head when you see the Buffalo Sabres out on the ice. With a thrilling display of athleticism, speed and intensity, you won't want to miss out on a moment. Get access to the best seats by buying your Buffalo Sabres tickets here on the StubHub website - it is that easy!
Buffalo Sabres - will they make it to the Stanley Cup final?
Cheer on your favourite side when you buy Buffalo Sabres tickets on the StubHub website. A member of the Atlantic Division of the Eastern Conference of the NHL, the team play their home matches at the KeyBank Center in Buffalo, New York. In the past, the team have twice made it to the Stanley Cup finals, only just losing out to the Philadelphia Flyers in 1975 and the Dallas Stars in 1999. Next season they have it all to play for again, so make sure you are there cheering them on from the side lines! Watch all the action as it goes down right in front of you when they make another play for the title. Will they manage to rise to the top? Get your tickets now to be sure you're in the stands when the action happens!
The French Connection
The Sabres joined the NHL in 1970 and were soon considered one of the league's most successful teams. The original team was led by the players Gilbert Perreault, Rene Robert and Rick Martin, all of whom were Quebec-born French Canadians, earning them the nickname "The French Connection". In 1975, the team made its first Stanley Cup Final, losing out to the Philadelphia Flyers, and while Rene Robert was traded to Colorado in 1979, the team made the playoffs in 11 straight seasons between 1975 and 1985. During the 1990s, the team enjoyed more success when goalkeeper Dominik Hasek joined the side. Voted the league's best goalie six time, he was known for his unusual techniques, such as throwing any part of his body at the puck. In 1999, the team made it to their second Stanley Cup Final, where they only marginally lost out to the Dallas Stars. Will they reach their goals next season? Find out when you buy Buffalo Sabres tickets here on StubHub. Browse for the best seats and find out what happens in person.
Back to Top
Epic events and incredible deals straight to your inbox.