We didn't find anything nearby, but here's what's happening in other cities.
There aren't any events on the horizon right now.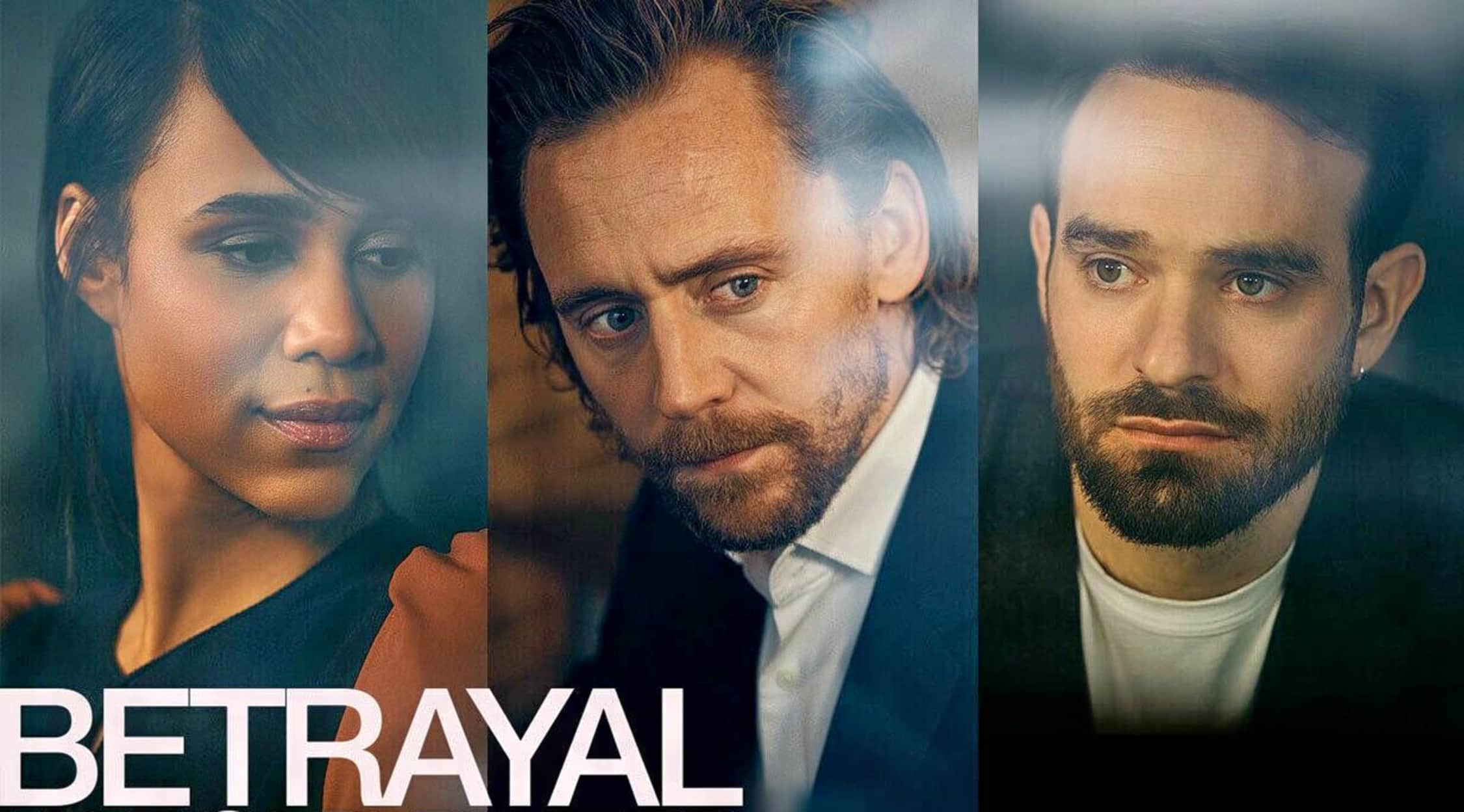 Encore
Betrayal Tickets
Betrayal: the ultimate play for Pinter fans
Often regarded as the greatest of Harold Pinter's plays, Betrayal is an emotional tour de force that remains one of the most important works in the theatrical canon. Using classic Pinter elements such as sparse dialogue and veiled emotions alongside a unique reverse chronology, the play will grip anyone who sees it. Enjoy a moving, thought-provoking performance when you use StubHub to buy or sell tickets to Betrayal.
Enjoy the labyrinthine story of Betrayal
Written by the legendary Harold Pinter, Betrayal premiered in November 1978 and has since been performed hundreds of times around the world. Inducted into the canon as one of the most important theatrical works of the late 20th century, it is a masterpiece in sparing dialogue, psychological studies, and an unusual use of chronology. A dramatic play, Betrayal tells the story of an extra-marital affair that involves two couples living in London in the early 1970s: Emma, married to Robert, is having an affair with Jerry, a close friend of Robert's who is married to Judith. As well as the central affair, the characters of Betrayal enter into numerous other acts of deceit - Emma tells Robert about her affair a good four years before it ends; meanwhile, Jerry carries on with their extra-marital relationship with no idea that Robert knows all about it. Unusually, the play opens with the "closing" scene, one in which Emma's affair and marriage have both finally run their course. Get tickets to Betrayal and you will always be aware of where the characters will end up, which serves to make the action on stage even more gripping.
A timeless classic that will have you spellbound
The inspiration for Harold Pinter's Betrayal came from a real-life affair that the playwright conducted with Joan Bakewell over seven years (the play 'Keeping In Touch' is her version of events). Widely regarded as one of his most brilliant works, a cut above even The Birthday Party London or The Homecoming, the Betrayal story is told with sensitivity and boundless emotion, despite the fact that the characters rarely betray what they are feeling or thinking. It's this deliberate lack of emotion that makes the play so powerful; one that will leave you reeling from the brutal honesty with which the story is told. When it first opened at the National Theatre London in 1978, the original cast of Betrayal - including Penelope Wilton, Michael Gambon, and David Massey - gave a definitive performance that inspired numerous other productions, including a 1980 Broadway premiere starring Raul Julia, a 2013 Broadway revival with Daniel Craig and Rachel Weisz, and a 2011 West End production with Kristen Scott Thomas. Back in another reincarnation, you'll continue to be amazed and inspired by this timeless classic - don't put off buying or selling tickets to Betrayal, available now on StubHub.
Back to Top
Epic events and incredible deals straight to your inbox.