We didn't find anything nearby, but here's what's happening in other cities.
There aren't any events on the horizon right now.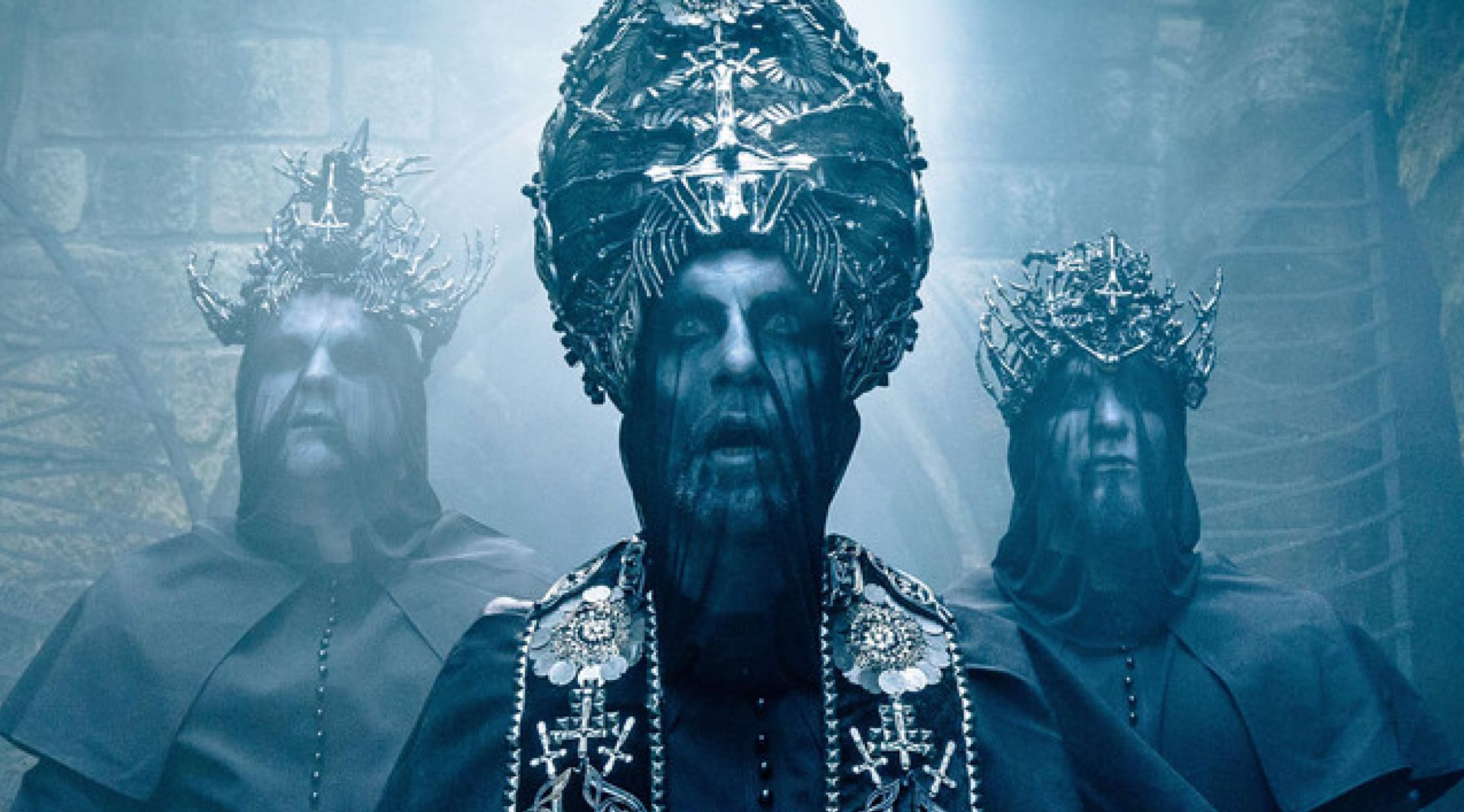 Behemoth Tickets
Behemoth: Get into the "Inner Sanctum"
Mainstays of the underground extreme metal scene, Behemoth are one of those bands who are always evolving. When they first hit the scene in the early '90s, they were playing in the main tradition of black metal music. However, by the late '90s they had veered towards lyrics based around Thelema and the occult. Their Middle-Eastern influences, layered vocals and intricate drum sound set them apart from other extreme metal bands. Although they've often been described as blackened death metal or even thrash metal, vocalist Nergal doesn't like labels being placed on the band. If you have the opportunity to get hold of some Behemoth tickets, we highly recommend that you do so.
Schedule
Based in Poland, the band more commonly play in mainland Europe, but they do make it over to the UK now and then. They have no upcoming UK shows right now, but one of their most recent UK shows was at the Forum in London, where they played with Cradle of Filth. They also tend to play a number of rock and metal festivals, such as Impact Festival in Warsaw, Poland; Brutal Assault Festival in Josefov, Czech Republic; and Bergenfest in Bergen, Norway.
Trivia
The name "Behemoth" comes from the bible, and is the term used for a beast that is mentioned in Job 40:15-24. In 2010, Nergal was diagnosed with leukaemia and had to undergo a bone marrow transplant. Luckily, the procedure was a success and he was able to make a full recovery. Due to Behemoth's controversial lyrics, which touch on the occult, they've had some problems from the authority. In May 2014, the band were asked to leave Russia and in October 2014 they were banned from playing a show in Poznań in their native Poland.
Band
The band formed in Gdańsk, Poland, in 1991, when Nergal was just 14. Because of his age, they didn't do much during their first years together and first played live in 1996. Despite having been in Behemoth since his early teens, Nergal managed to study history at university for six years and is qualified to be a museum curator. Over the years numerous members of Behemoth have come and gone. The current lineup was established in 2003. Adam "Nergal" Darski is the lead singer and guitarist, as well as the only remaining original member. Tomasz "Orion" Wróblewski is the bassist and backing vocalist, and Zbigniew "Inferno" Promiński is the drummer. Although not an official member of the band, Patryk "Seth" Sztyber has been a live guitarist and backing vocalist since 2004.
Breakthrough
Although fairly well-received by those who heard them, Behemoth's first three albums didn't achieve mainstream success. It wasn't really until they released Satanica and Thelema.6 -- which showed a marked move towards a blackened death metal sound -- that they gained much attention from metal fans and the music press. Support slots with the likes of Deicide and Satyricon didn't hurt matters, either.
Hit Albums
Behemoth's biggest albums have been 2009's Evangelion and 2014's The Satanist. The latter is the only one to have ever hit the UK album charts -- at number 57. However, in Poland, both these albums reached the number 1 spot.
Show Experience
One of the most impressive things about seeing Behemoth live is how tight they are as a unit. They're undeniably awesome musicians and this really comes off. You'll get the full black metal experience at their lives shows, but what might surprise you is how pleasant Nergal comes across onstage, corpse paint and all.
Back to Top
Epic events and incredible deals straight to your inbox.