We didn't find anything nearby, but here's what's happening in other cities.
There aren't any events on the horizon right now.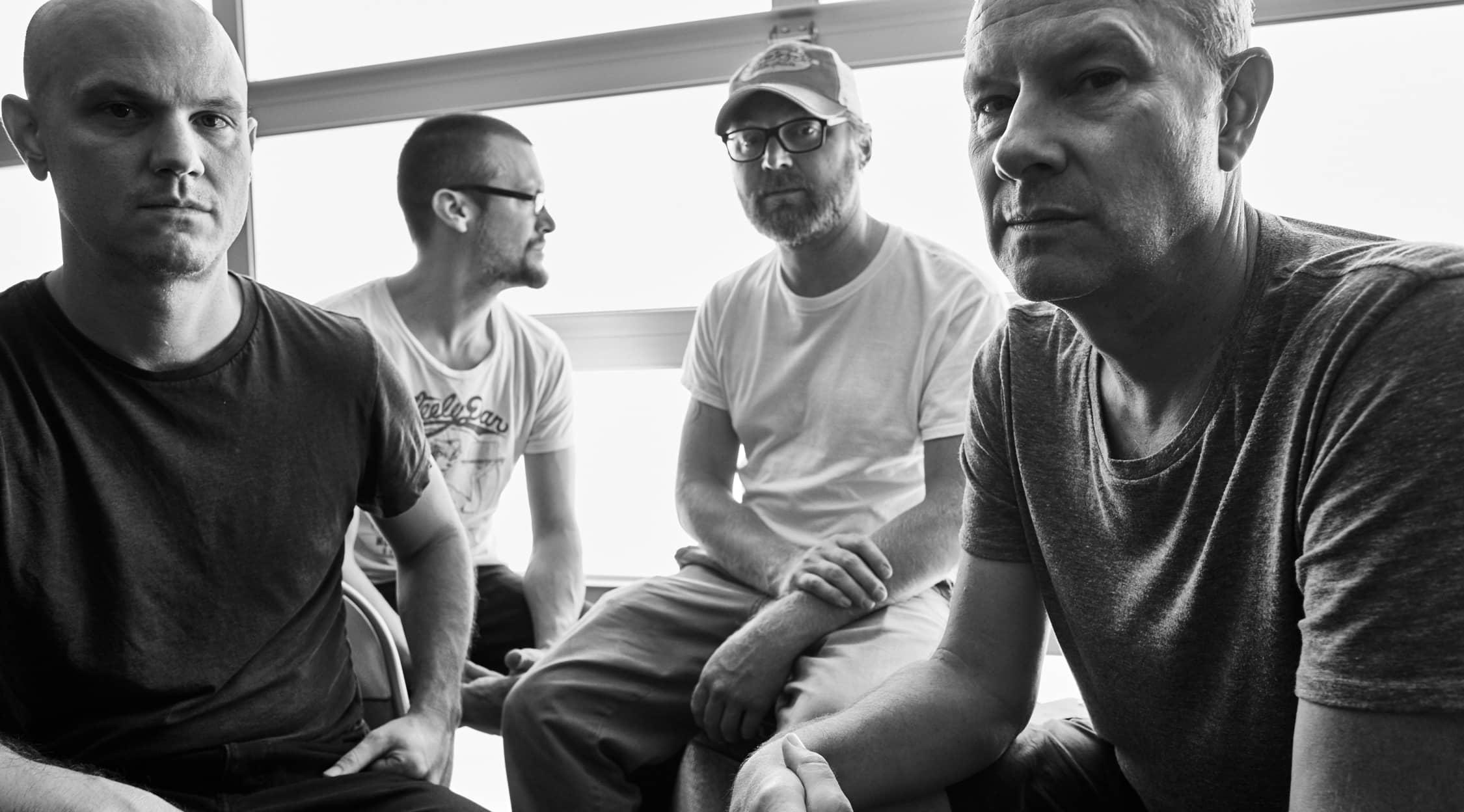 Helmet Tickets
Embrace the Noise with Helmet
Influential alternative metal band Helmet has been making noise since the late 1980s. They are as loud and creative today as they ever were. If you love alternative rock, Helmet tickets are a must!
Schedule
Helmet tour around the world. They can be found at European venues including La Flèche d'Or in France, Forum Bielefled in Germany and Effenaar Kleine Zaal in Netherlands. They play U.K. venues like Glasgow's Cathouse, Manchester's Sound Control, and London's Islington Academy.
Trivia
Helmet's music has been featured in a number of films including Gun Crazy (1992), The Crow (1994), and Johnny Mnemonic (1995). In 2007, they recorded "Revenge Destroys Everything" for the soundtrack of the movie TATUA, based on Paul Jenkin's comic book. Unfortunately, the film did not come to fruition, but Helmet's song attracted attention and they performed it at Comic Con San Diego later that same year. Helmet's music has been featured in video games including Grand Theft Auto: San Andreas (2004), Guitar Hero (2005) and Madden NFL 2010.
Band
Helmet's mainstay member, Page Hamilton, was born in Portland, Oregon, in 1960. He moved to New York in the 1980s to study jazz guitar at the Manhattan School of Music but found a home in the avant-garde and rock scenes. His early activities in New York included playing in Glenn Branca's guitar orchestra on compositions including Symphony No.6 (Devil Choirs at the Gates of Heaven). He was also a member of the noise rock group Band of Susans, and performed on their albums Love Agenda and Peel Sessions. Hamilton formed Helmet in 1989, along with original members Henry Bogdan (bass), John Stanier (drums), and Peter Megede (guitar). Many music fans consider Helmet's music to be an intellectual take on heavy metal. The band had a less showy look than many musical groups and concentrated on music that featured repeating riffs with relatively complex rhythms. Many of their songs were in minor keys and featured lots of noisy effects like distortion and feedback.
The band signed to Amphetamine records shortly after they were formed and released their debut single "Born Annoying" in 1989. They released Strap It On, their debut album, the following year. The band has gone through several changes in line up over the years, former Helmet members include Rob Echeverria, Chris Traynor, Frank Bello and Mike Jost. Between 1999 and 2003 Helmet was inactive and Page Hamilton moved to Los Angeles. His projects included playing with David Bowie, doing session work for film scores and playing with the band Gandhi. Hamilton eventually decided to reform Helmet with a new lineup. And he recorded the album Size Matters with Chris Traynor and John Tempesta in 2004 for the Interscope label. Helmet's current lineup features Page Hamilton (vocals/guitar), Kyle Stevenson (drums), Dan Beeman (guitar), and Dave Case (bass).
Breakthrough
Helmet's breakthrough into the mainstream came after they signed to Interscope Records in 1992. Their deal was lucrative and gave the band a lot of creative control. In 1992 they released Meantime, which became their most successful album with sales of more than 2 million copies around the world. It peaked at No. 68 in the US charts and was certified gold in 1994.
Hit Albums
Helmet released Betty, their third album, in 1994. It reached No. 45 on the Billboard 200 in the United States, the highest chart position the band has ever reached. Recent releases include Monochrome (2006), whose title track was featured on the soundtrack for the film Saw III. Helmet released their seventh album Seeing Eye Dog in 2010 on the Work Song label.
Show Experience
Helmet have always kept their look simple, they tend to wear low-key black T-shirts and jeans on stage. Page Hamilton has an intense stage presence that matches the serious feel of his music. He sings passionately, often with his eyes closed in concentration. Most of their performances take place at standing venues like rock clubs. Expect some head-banging at Helmet shows, they are legends of alternative metal, after all.
Back to Top
Epic events and incredible deals straight to your inbox.