We didn't find anything nearby, but here's what's happening in other cities.
There aren't any events on the horizon right now.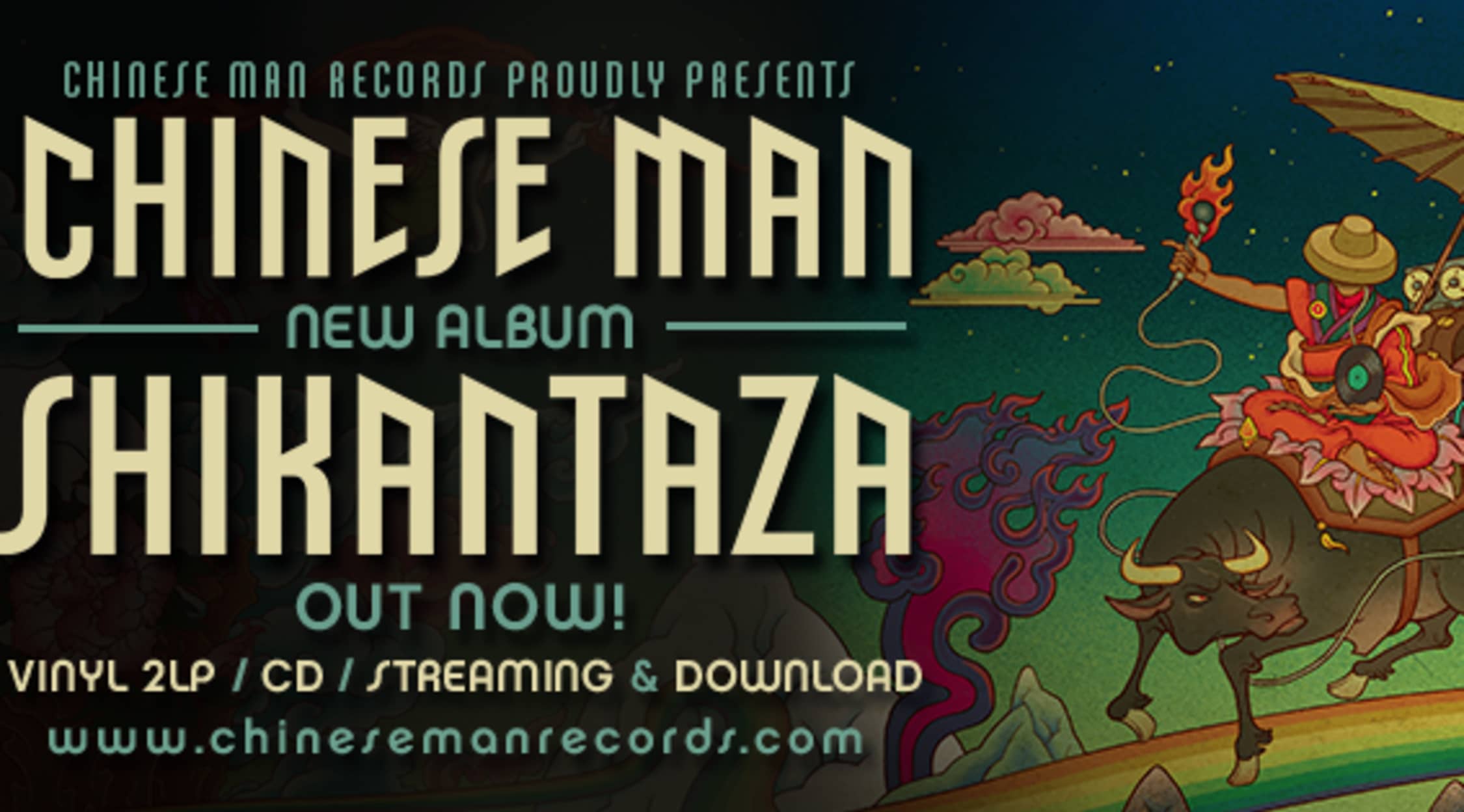 Chinese Man Tickets
A French trip hop collective, Chinese Man first got going in 2004. The group is from the city of Aix-en-Provence in the South of France, and uses elements of funk, reggae and jazz, mixed with their own take on hip-hop. The collective initially came to public prominence thanks to the members forming their own record label, on which a series of EP releases came out. The group is made up of High Ku, Sly and Zé Mateo.
In addition to the three main members, Chinese Man also includes some affiliates and musical collaborators, especially those from Marseille. The producer Leo Le Bug has been known to work closely with the group, as has Le Yan, Taiwan MC and MC Youthstar, among others. Chinese Man has been described by some in the UK's music press as being reminiscent of the dub-influenced early sound of Gorillaz, as well as acts such as Morcheeba or DJ Shadow. Nevertheless, the fact remains that Chinese Man's genre-busting sound is as unique as its three members, who specialise in producing beats from exceptional quality samples.
Chinese Man's music
The trio of Chinese Man first made their recording debut a year after they had formed. The Pandi Groove was an EP that set out what the collective was going to be all about. Two trip hop EPs followed in quick succession. The Bunni Groove came out in 2006 and a further EP, The Indi Groove, made it into the public domain the following year. In 2007, the band followed up their EP releases with The Chinese Man Groove Sessions, a fully-fledged studio album. This brought together their tracks from the early years into a single body of work but was viewed by some fans as little more than a compilation LP. On the other hand, the band's follow-up album, The Chinese Man Groove Sessions, Vol. 2 of 2009 was much more original. As a result of this album, a nationwide tour of France was organised.
In 2011, Chinese Man put out Racing with the Sun, an album that had Eastern and African influences throughout. Conceived as a soundtrack to a film that had never been made, a remix album was issued shortly afterwards; a work entitled Remix with the Sun. By 2015, the band were in full creative mode and offered a pair of new albums, Sho-Bro and The Journey. The latter was full of collaborative efforts with artists such as Taiwan MC, Tomapam and the Scratch Bandits Crew. In 2017, the collective returned with their tenth studio album, Shikantaza, featuring tracks such as "Blah!", "What You Need" and "Modern Slave".
Similar to Chinese Man
At StubHub, keep an eye open for Le Peuple de l'Herbe tickets or DJ Shadow.
Back to Top
Epic events and incredible deals straight to your inbox.