We didn't find anything nearby, but here's what's happening in other cities.
There aren't any events on the horizon right now.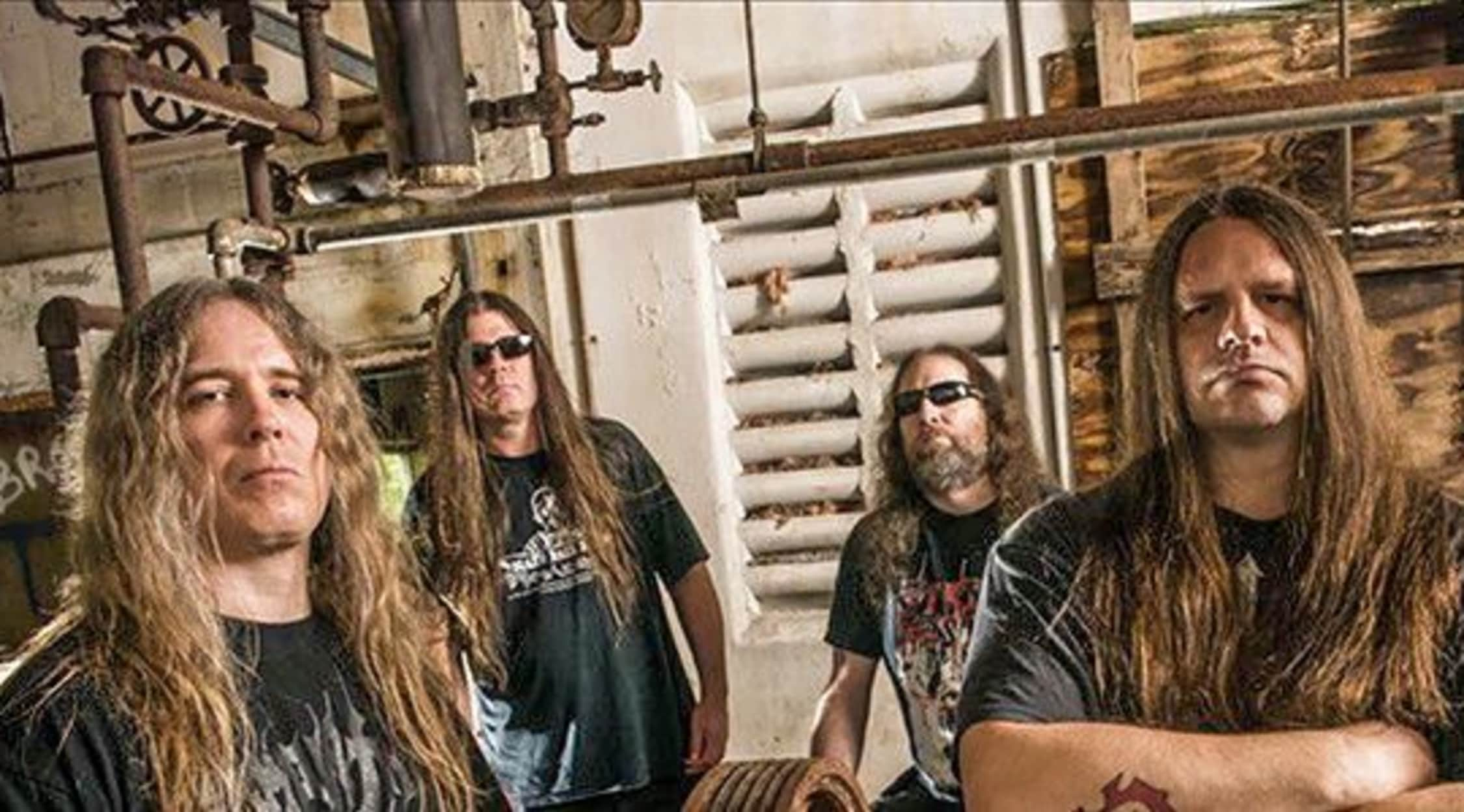 Rovi
Cannibal Corpse Tickets
Days of the Dead: Cannibal Corpse
Death Metal is aggressive music by nature. It has a niche of loyal fans all over the world who worship its bands. The genre's songs are actually quite musically complex in their construction and vary greatly once the subtleties are understood. One of the more popular and critically respected bands in the death metal genre today is Cannibal Corpse.
Schedule
Cannibal Corpse has been touring around the world since they first gained notoriety in the early 1990s. Recently they toured through Russia and will be stopping across Europe over the rest of 2014, playing in large and small cities such as Hedon in Zwolle, Netherlands; Garage in Sarrebruck, Germany; Arena in Madrid, Spain; Trabendo in Paris, France; Progresja in Poland; Alcatraz in Milan, Italy and The Forum in London. This busy touring schedule is not uncommon for the band, as Cannibal Corpse tickets are incredibly popular in Europe. What's most surprising is that the group has been touring like this for nearly 25 years.
Trivia
Actor Jim Carrey has a favourite Cannibal Corpse song and is a fan of the band, so much so that he got the song "Hammer Smash Face" into the comedy Ace Ventura: Pet Detective. While no one really thought the film would do much when it first came out, it became a smash hit and suddenly propelled Cannibal Corpse and their music into the mainstream.
Band
Formed in Buffalo, New York in 1988, Cannibal Corpse consisted of members of other popular death metal bands from the area at the time. They played their first show at Buffalo's River Rock Café and recorded their first five-song demo to tape a few months later, entitled "Cannibal Corpse." Within a year, they were signed to Metal Blade Records and released their first album "Eaten Back to Life" in 1990. However, numerous changes have occurred within the band over the years. Founding members Bob Rusay, Jack Owen and Chris Barnes are no longer with the group. The original members still playing with Cannibal Corpse are bassist Alex Webster and drummer Paul Mazurkiewicz.
Breakthrough
Long-time fans say that Cannibal Corpse's breakthrough was the release of their second album "Butchered at Birth." Around the time of their third album, "Tomb of the Mutilated," is when their cult following really began to form, and album sales and show attendance began to rise. By the mid-1990s, thanks in part to the inclusion in Ace Ventura: Pet Detective, Cannibal Corpse was a band whose name was known throughout popular culture, even if their music wasn't.
Hit Albums
To date, Cannibal Corpse has released thirteen studio albums, two box sets, four video albums and one live album. There have been hit albums all along the way, from "Butchered at Birth" and "Tomb of the Mutilated" to fan favourite "Evisceration Plague," their eleventh studio album. By the early 2000s, "Tomb of the Mutilated" and "Butchered at Birth" each achieved one million sales worldwide, with over half a million in sales in the United States alone, making them the bestselling death metal band in America.
Show Experience
As one may expect, a Cannibal Corpse show is loud, intense and aggressive, with mosh pits, slam dancing and crowd surfing. That said, it's not violent, as the vast majority of the crowd sees death metal as it's meant to be seen -- as an intense release. So come to a Cannibal Corpse show to sweat and let it all out.
Back to Top
Epic events and incredible deals straight to your inbox.