We didn't find anything nearby, but here's what's happening in other cities.
There aren't any events on the horizon right now.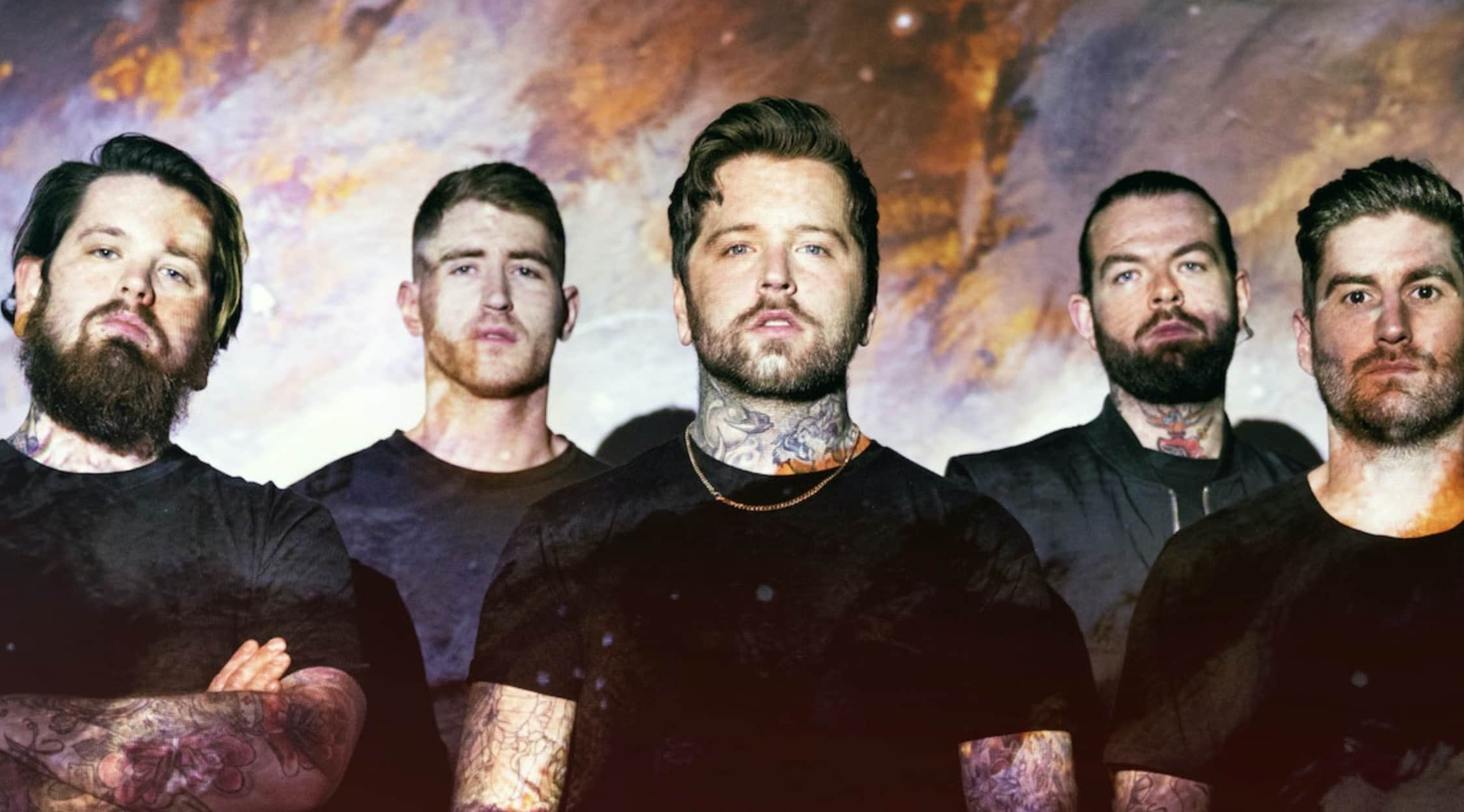 Bury Tomorrow Tickets
Bury Tomorrow: Metalcore Moshing
In the early 2000s, metalcore developed into its own genre, blending melodic death metal and hardcore punk into a complex sound that seemed custom-made for moshing and crowdsurfing. In 2006, Bury Tomorrow exploded into this scene and has been going strong ever since, with its unique mix of complex, layered melody and stark, growling metal influences. Full of energy and at their best in front of a crowd, Bury Tomorrow knows how to fill a room with their presence.
Schedule
Bury Tomorrow is touring in support of their third album, Runes. They are travelling throughout the U.K., with stops Manchester's Manchester Academy 2, Bierkeller in Bristol and London's KOKO, before moving on to a wider European tour. They will play at least once in Spain, Portugal, Switzerland, Slovenia, Hungary, Slovakia, Belgium and Paris, and have several stops lined up in Germany.
Trivia
Bury Tomorrow's album names are carefully selected to mirror a message or theme. Their first album, Portraits, had two inspirations -- Oscar Wilde's "The Picture of Dorian Gray" and the band's own desire to encapsulate a moment in time in their own lives. Their second release, The Union of Crowns, considers the unification of England and Scotland from a medieval perspective, as well as pays tribute to the band's growing relationship with its fans. For Runes, Bury Tomorrow's third album, the band did a lot of research into the runic alphabet. They worked hard to create links between their tracks and the runes they chose to represent them.
Band
Bury Tomorrow entered the scene at a time that some critics were declaring metalcore dead. The band members have always been outspoken about their pride in being able to contribute to reviving the genre. Bury Tomorrow has undergone one change in lineup, when original guitarist Mehdi Vismara was replaced in 2013 by Kristan Dawson, whose style better meshed with the band's evolving direction. The current lineup features front man Daniel Winter-Bates on lead unclean vocals, his brother Davyd Winter-Bates on bass, Jason Cameron on rhythm guitar and clean vocals, Kristan Dawson on lead guitar and Adam Jackson on drums.
Breakthrough
Bury Tomorrow released an EP, Sleep of the Innocent, in 2007 to moderate success. Though they were building a strong following through downloads and live shows, they nearly collapsed in 2011. They were revived when the band's British agent managed to book them some festival dates. The fan response was tremendous, giving them a second chance and propelling them to stardom. Riding their new wave of success, Bury Tomorrow released a music video, "Lionheart," and began touring with While She Sleeps in 2011. That tour was followed by another music video, "Royal Blood," and then a successful headline tour through the U.K.
Hit Albums
Although Bury Tomorrow's first album, Portraits, did not hit the charts, the music video "You and I" received heavy international airplay. Their second album, The Union of Crowns, was their first true hit, reaching No. 3 on the U.K. Indie Breakers chart, No. 6 on the U.K. Rock and Metal Albums chart, No. 11 on the U.K. Indie Albums chart and No. 25 on the U.S. Top Heatseekers chart. Released in May 2014, Runes debuted at No. 34 on the Official U.K. chart and No. 1 on the U.K. Rock chart. It reached No. 16 on the U.S. Top Heatseekers chart.
Show Experience
Mixing rich melodies and heartfelt vocals with growls, screams and lightning fast riffs, Bury Tomorrow makes audiences stand up and take notice. The slow, heavy breakdowns are the perfect contrast to their frenetic energy, creating an experience that will take you on an emotional roller coaster. The simple stage setup gives the band plenty of room to move around, dancing and hyping up the audience, as each member takes a turn at the forefront with an intense solo. Interactivity is a hallmark of the shows, with band members shouting out instructions for the audience to run around, sing along and otherwise get involved. Bury Tomorrow tickets are an entry to the intensely passionate world of metalcore. Fans: prepare for the mosh pit.
Back to Top
Epic events and incredible deals straight to your inbox.