We didn't find anything nearby, but here's what's happening in other cities.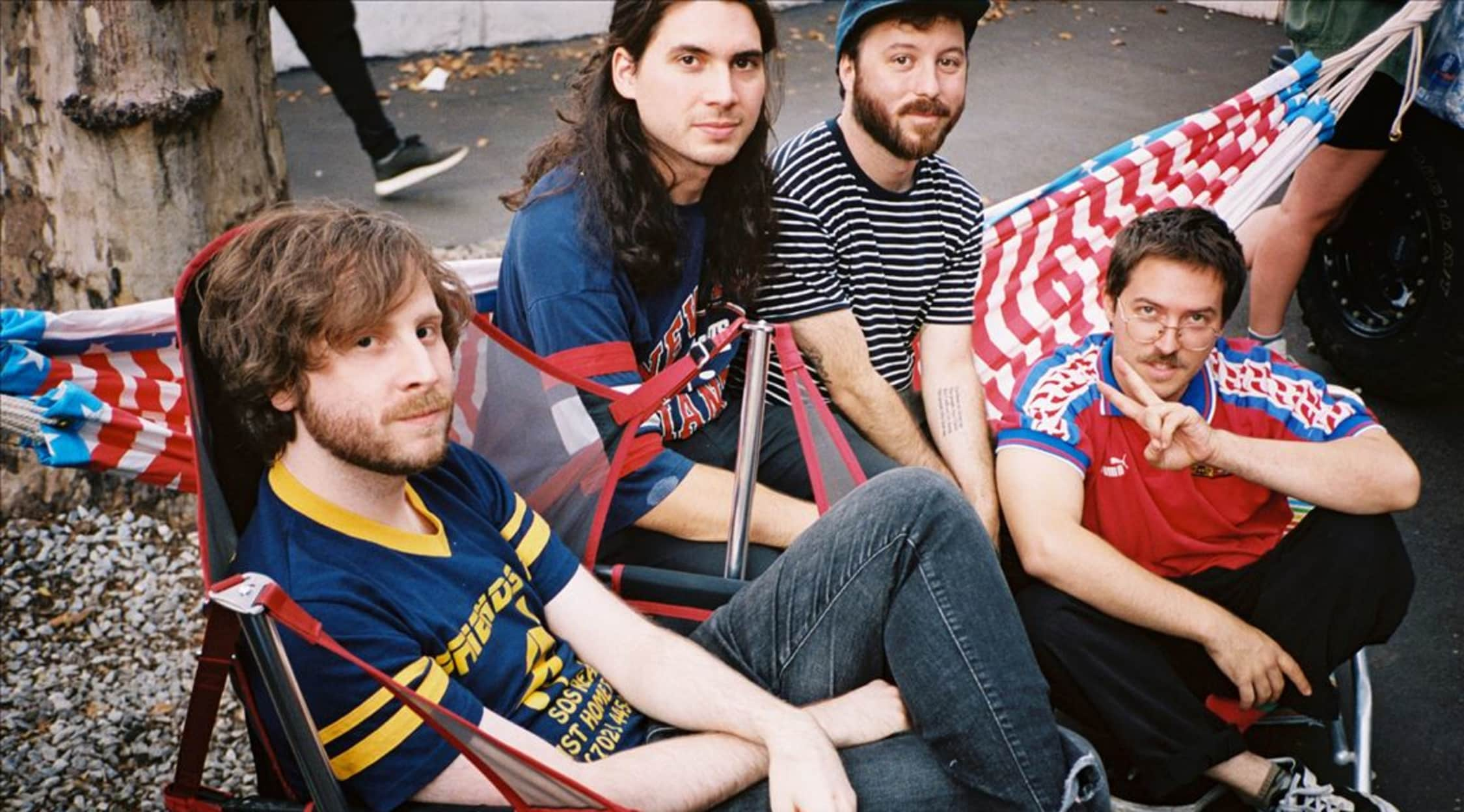 Rovi
Anamanaguchi Tickets
Anamanaguchi 2014 Tour Schedule
Do you want to rock out to some fast-paced, frenzied, and exciting music? Then make sure that you check out one of Anamanaguchi's upcoming shows, because this unique chiptune band from New York City is known for putting on some seriously wild shows. Since 2004, this indie rock and chiptune group has been giving audiences music to dance and sing to as the group rocks out on stage. Whether you've head of Anamanaguchi or not, you definitely don't want to miss seeing them perform live, since this will undoubtedly be one of the hottest shows of the summer! Get ready for wild on stage antics and incredible energy from both the band and the crowd, because as soon as Anamanaguchi steps on stage, you won't be able to contain your excitement!
On June 20th, Anamanaguchi will bring the house down at the El Rey Theater in Los Angeles with their energetic and electric tunes. If you want to be at the concert experience of the entire summer, make sure that you are in the crowd at this acclaimed indie band's upcoming show! Head to StubHub right away to grab your tickets to Anamanaguchi's show in Los Angeles, and sign up for event alerts from StubHub so that you are one of the first to be notified when this awesome chiptune band performs at a venue near you!
Anamanaguchi Background
Anamanaguchi has gained incredible momentum over the past several years, but the band started from scratch just like any other great band in history. This unique and eclectic band formed in 2004, and is comprised of Peter Berkman, James DeVito, Ary Warnaar, and Luke Silas. When they got together, the four band members decided to start composing songs in a highly unconventional way—by using video game software from the Eighties to produce their catchy and offbeat tunes. Anamanaguchi toured extensively throughout the US and the UK, and gained an enormous fan base due to their fun and one-of-a-kind shows. Music fans around the globe have become infatuated with Anamanaguchi's fun pop sounds that separate them from all of the other indie artists on the music scene.
In 2009, Anamanaguchi released their debut album, Dawn Metropolis, for free download on their website. This earned them even more fans, as indie music lovers were drawn to the catchy beats and the free album. One year later, Ubisoft asked the band to record the soundtrack for the video game, Scott Pilgrim vs. the World. The band gladly accepted, and this proved to be their big breakthrough in the entertainment industry. The album climbed all the way to the third spot on the Billboard Heatseekers Chart, making Anamanaguchi a well known name in indie music.
In 2013, Anamanaguchi performed on Late Night with Jimmy Fallon, and has also achieved great success via Kickstarter. In 2013, the band announced their Kickstarter campaign to raise money for their new album, Endless Fantasy. They raised a total of $277,399, making Anamanaguchi's campaign the second most successful Kickstarter-funded music project in history! This phenomenal up and coming indie band is so unique and intriguing that you will be mesmerized by their music. You have the incredible opportunity to see them perform live in Los Angeles this June, and you definitely don't want to let it pass you by! Grab your Anamanaguchi tickets from StubHub right away!
Biggest Hits
Their Kickstarter-funded album, Endless Fantasy, helped Anamanaguchi become one of the biggest names in indie music. After surpassing their fundraising goal by over $220,000, the band released the album and it immediately shot to the number one spot on the Billboard Heatseekers chart. Some of the band's most popular singles include "Endless Fantasy", "Prom Night", "My Skateboard Will Go On", "Mess", and "Airbrushed". Over the past several years, Anamanaguchi has gained significant momentum in the music industry, and it will only continue to grow with each new incredible album they release. Take advantage of such an awesome opportunity to see this up and coming indie band by grabbing your tickets on StubHub today!
Trivia
While the origin of the band's name is a tad bit unclear, Berkman has claimed that "Anamanaguchi" came from a former band member trying to pronounce "Jabba the Hut" in jibberish.
The Experience
One of the best ways to stay current and up to date on music is to listen to some of the best up and coming bands perform livein concert, and seeing Anamanaguchi is definitely one of the best ways to do this! Get ready to hear some fantastic chiptune beats that will redefine your idea of indie music, and grab your Anamanaguchi tickets from StubHub today! But hurry, as this up and coming indie band has a huge following in Los Angeles, and tickets to their upcoming show are bound to sell out fast! So head to StubHub as soon as possible!
Back to Top
Epic events and incredible deals straight to your inbox.