We didn't find anything nearby, but here's what's happening in other cities.
There aren't any events on the horizon right now.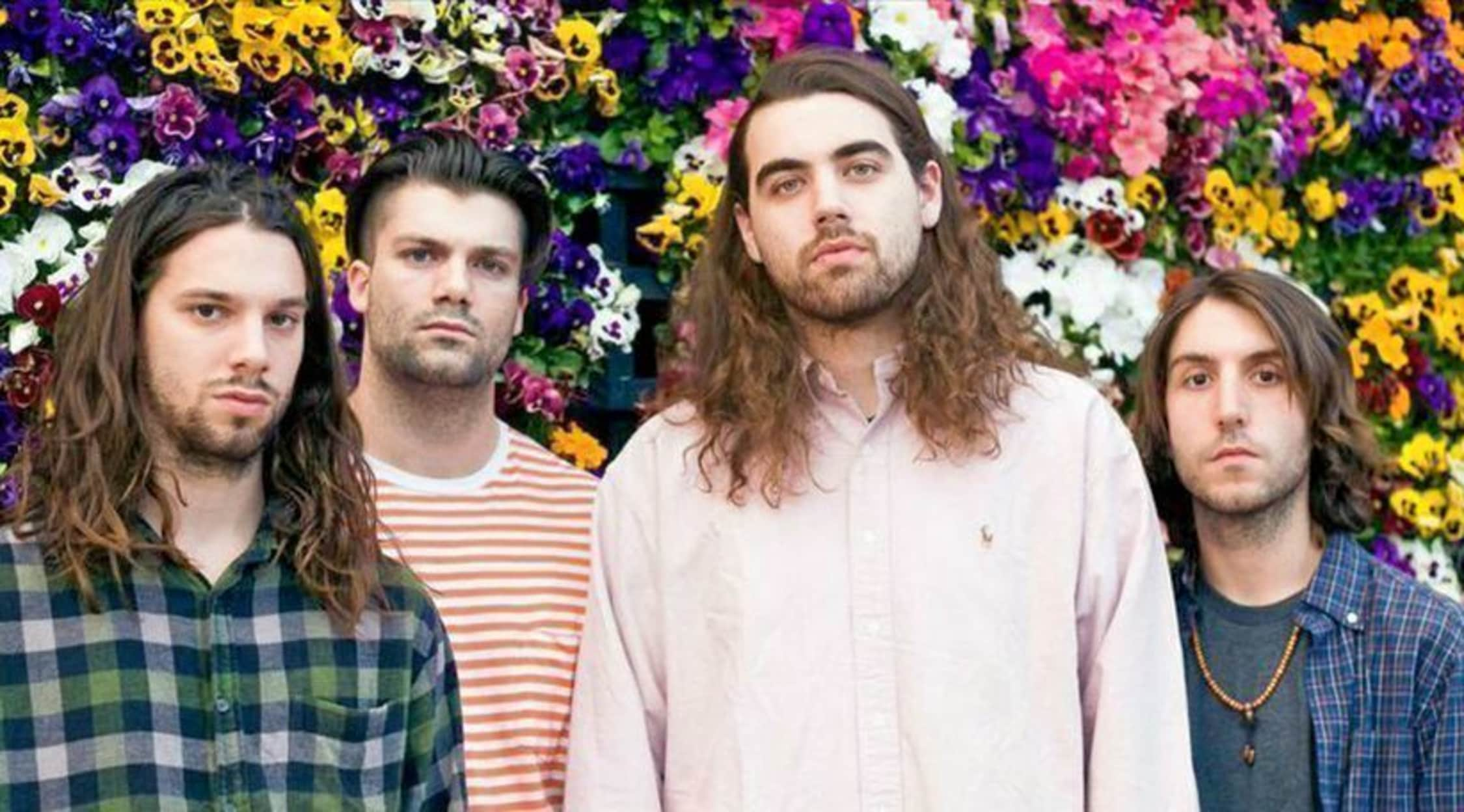 Rovi
Turnover Tickets
Turnover Tickets
The pop punk scene welcomes hundreds of new artists every year, but few go on to explore other genres and expand their musical repertoire like Turnover. Evolution is what helps a band stay relevant and exciting, which is a large part of how their latest album surprised and delighted fans with a move toward smoother vocals and an indie rock sound. While exploring new musical avenues, anyone with Turnover tickets will likely enjoy a band that has come a long way from shout-along punk roots.
Getting Started
In 2009, five young gents took the stage in Virginia Beach as Turnover. Their pop punk sound earned them a recording contract with Run for Cover Records and landed them the opportunity to record their first full-length album, Magnolia. The original band members included Austin Getz, Casey Getz, Danny Dempsey, Alex Dimaiuat and Kyle Kojan. Alex and Kyle left the band in 2012 and 2013, while Eric Soucy joined in 2014.
Their new sound, often described as indie rock, hit the airwaves shortly after the addition of their newest vocalist, Eric Soucy. During their early years, the band toured extensively, usually as an opener, with performers like True Things, Citizen, Light Years, Young Statues and PJ Bond. June of 2013 offered the band a chance at co-headlining with Koji, and they went on to perform with iconic acts like New Found Glory, known as the "godfathers of pop punk." Taking a break from touring, Turnover hit the studio once again to unveil a sudden turn in their own sound.
Breaking Out
Their solid tour performance and more than a dozen tour appearances helped build Turnover into an emerging talent in the pop punk scene, at least until the release of their second album, Peripheral Vision, in May of 2015. While fans bought Turnover tickets and flocked to their repeated stage appearances, the band's second album release truly broadened their appeal. As a new member of the indie rock scene, Turnover managed to almost seamlessly combine the themes so commonly found in punk music (social issues, sexual insecurity, etc.) with a dreamy, whimsical sound often produced by bands like Explosions in the Sky.
Best Known Albums
Peripheral Vision opened a lot of doors for Turnover, with a complete revamp of sound, not perspective. Tracks like "Cutting My Fingers Off," have a slow intro that transitions into drum rolls that get the music moving, while "Humming" brings to mind classic country tunes like "Chattahoochee," but with a thoroughly indie rock sound.
Seeing the Band Live
With so many Turnover tour appearances taking place as an opening act, the band members have not had much opportunity to set the tone. Now with an independent tour, the band can offer an intimate feel and connection with the audience. Many venues may be standing room only, but that setup only adds to the excitement and fun. Be prepared to belt along to crowd favourites, and relax into the dreamy melody of their new, more lyrical sound.
Similar Bands on Tour
If you enjoy rock, indie, alternative or classic, you might want to check out other top performers hitting the stage like The Cure or Limp Bizkit & Korn.
Back to Top
Epic events and incredible deals straight to your inbox.