We didn't find anything nearby, but here's what's happening in other cities.
There aren't any events on the horizon right now.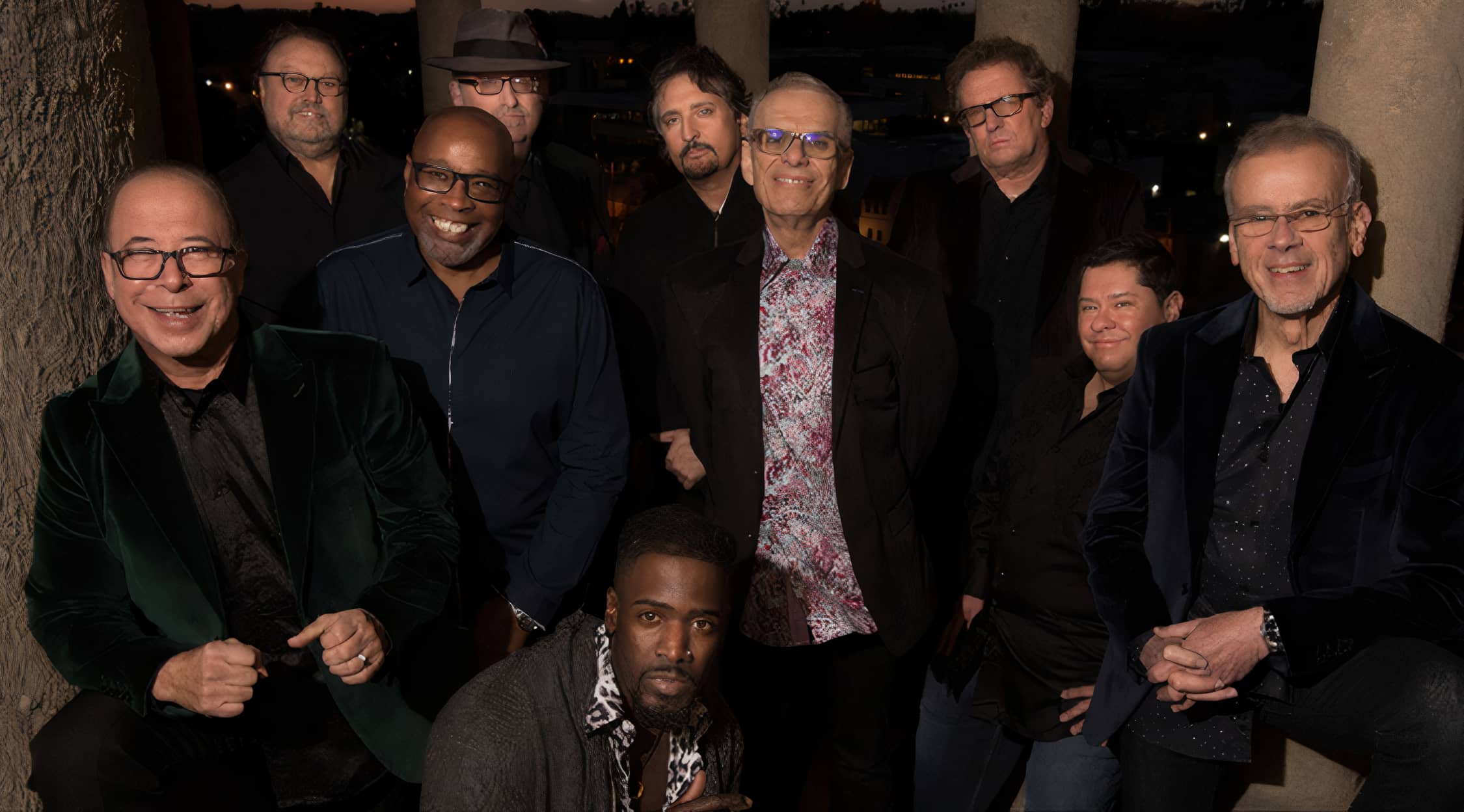 Tower of Power Tickets
Tower of Power's Soulful Horns
Music does not have to be traditional Top 40 to achieve popularity. Tower of Power is the ultimate proof of this. The band has released several successful albums and continually attracts thousands of fans for its high-energy shows.
Schedule
Tower of Power tickets are easy to come by as the band tours on a regular basis. Although they mostly perform in the United States, they have also appeared frequently in the United Kingdom, France, Germany, and Sweden. Popular venues include the Volkshaus in Zurich and the Granada Theatre in Santa Barbara. When not officially on tour, the group frequently shows up at a number of prominent jazz festivals, including the Montreux Jazz Festival, the Newport Jazz Festival, and the Rochester International Jazz Festival.
Trivia
Tower of Power songs are frequently included in movie soundtracks. The band's music was first featured in Hollywood in 1974, when "You've Got To Funkifize" received a very prominent spot in the movie Mob Job. This was followed by notable Tower of Power moments in The Care Bears Movie, The Limey, City Of God, Outside Providence, and Semi-Pro. Outside of Tower of Power, several band members have enjoyed fruitful solo careers. For example, Doc Kupka released such critically acclaimed records as "Doc Goes Hollywood" and "Bumped Up To First Class."
Band
Tower of Power has long placed a unique spin on the R&B genre, combining a stellar horn section with catchy percussion elements. Although the band has boasted several excellent vocalists over the years, the most memorable is easily Lenny Williams, who served as the lead during the height of the group's commercial success. Other memorable band members include Skip Mesquite, Rick Stevens, Emilio Castillo, David Garibaldi, Jay Bell, Mic Gillette, and Doc Kupka. The distinctive Tower of Power style is difficult to capture in words, but many have referred to the group as the origin of urban soul music. Their albums have long proven popular with fans, but the music is best experienced live, as those who have purchased Tower of Power tickets understand.
Breakthrough
The band known as Tower of Power today actually began as The Motowns, a collaboration between saxophonist Emilio Castillo and baritone sax prodigy Doc Kupka. They quickly expanded to include multiple saxophonists and trumpeters, as well as a guitarist, a bassist and a percussionist. After recognising that the name The Motowns would only get them so far, the group ultimately transitioned to Tower of Power. After making this important change, they began their rise to the top of the R&B and soul music world. Tower of Power first received national exposure with Bump City, their sophomore album. But the group's true breakthrough occurred a year later, with the release of their single "So Very Hard To Go." To this day, it is still Tower of Power's most successful track.
Hit Albums
Although Tower of Power made their debut with a studio album dubbed East Bay Grease, they did not achieve widespread recognition until Bump City, which established the group's iconic emphasis on the horn section. This album reached number 16 on the 1976 Billboard R&B chart. It was followed by the self-titled album Tower of Power, which was even more of a commercial success than Bump City. The next album, Back to Album, shifted the focus a bit to percussion and is currently considered one of the most influential albums for drummers. Another shift occurred with Urban Renewal, which placed more of a focus on funk as opposed to the band's original soul sound. Later, the band returned to their roots with the release of Monster on a Leash. Other significant albums include Souled Out, Oakland Zone, and The Great American Songbook.
Show Experience
Although the musicians involved in Tower of Power have changed significantly over the years, the band has consistently maintained an electrifying stage presence while on tour. The toe-tapping music is accompanied by occasional choreographed moves from the jazz members, and the frequent encouragement of audience participation. Between numbers, band members let the audience know what they are up to and whether they can expect new releases in the near future.
Back to Top
Epic events and incredible deals straight to your inbox.