We didn't find anything nearby, but here's what's happening in other cities.
There aren't any events on the horizon right now.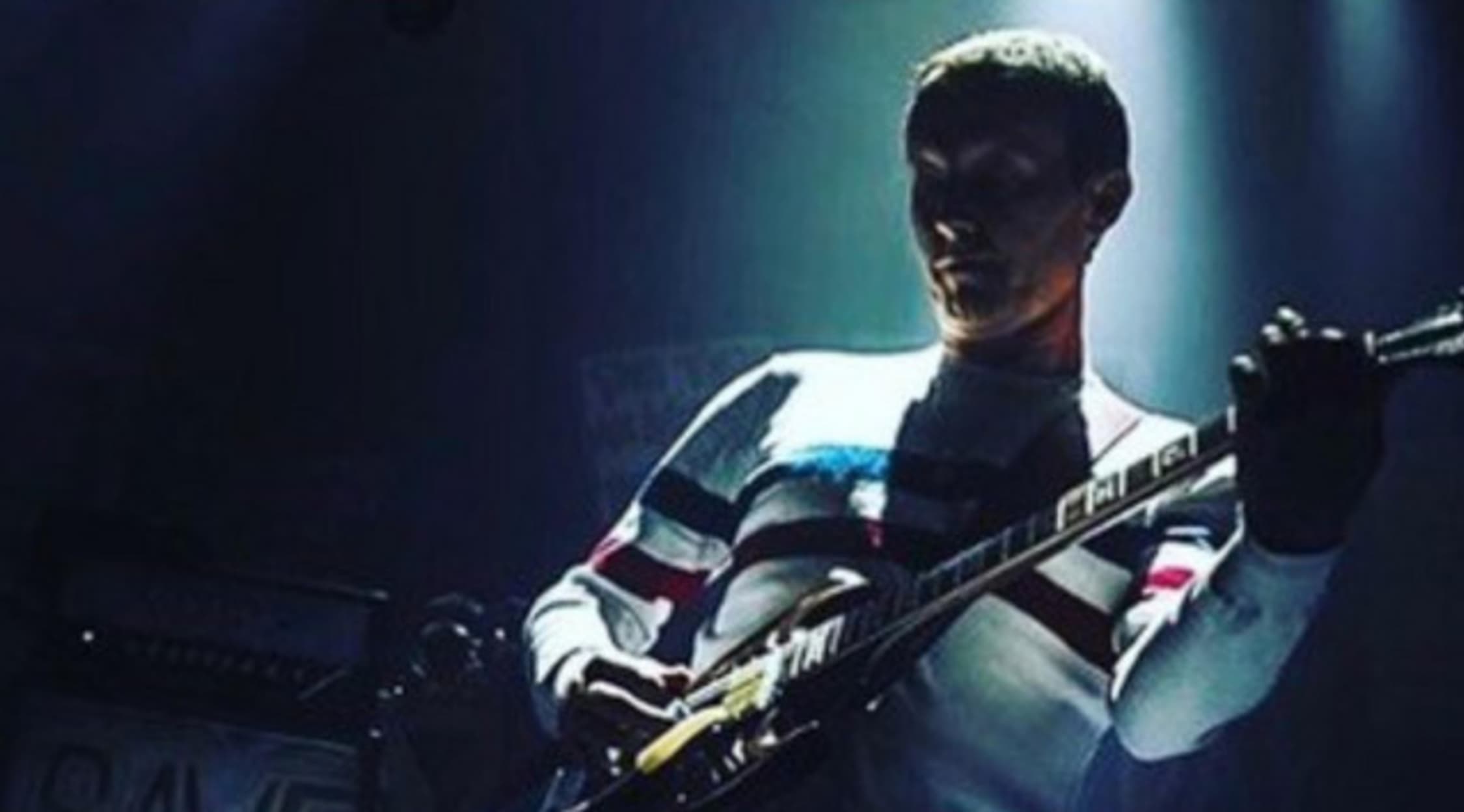 Steve Cradock Tickets
Swing to the Psychedelic Guitar Sounds of Steve Cradock
Steve Cradock is an influential British guitarist best known for his work with Britpop band Ocean Colour Scene and Paul Weller. He's also a solo artist, writing and performing music with a lively, '60s tinged feel, proudly showing the influence of great bands such as The Beatles, The Stones and The Jam.
Schedule
Cradock's busy touring schedule includes gigs throughout the U.K. and Ireland. You'll find him at venues such as The Jazz Café in Camden, Voodoo Rooms in Edinburgh, Lemon Tree in Aberdeen and The Hub in Plymouth.
Trivia
Cradock is an Aston Villa fan. He's appeared on Sky Sport's Soccer AM and admitted that he doesn't get to many of his team's games. With so many musical projects on the go he barely has any free time. Cradock has also been featured on a Beatles' cover by Smokin' Mojo Filters and a Jam tribute album.
Singer
Cradock grew up in Solihull, Warwickshire. In the late 1980s he formed The Boys with some school friends and played mostly in the Midlands. The band attracted attention from labels, but it eventually dissolved and Cradock went on to form Britpop sensation Ocean Colour Scene in 1989. The other founding members were Simon Fowler (vocals/guitar), Damon Minchella (bass) and Oscar Harrison (drums). The band had international hits with albums including Moesley Shoals and continues to work together today.
The success of Ocean Colour Scene has not prevented Cradock from having some great side projects. Since he received his big break from Paul Weller in the early 1990s, Cradock has continued to record and tour with Weller. Cradock even co-wrote some songs on Weller's 2008 album 22 Dreams and his 2012 No. 1 record Sonik Kicks. Cradock's other collaborations include recording a cover of "Come Together" with musicians including Paul McCartney and Noel Gallagher for the 1995 charity release The Help Album. In 2008 Cradock began working on his first solo album, The Kundalini Target. He played most of the instruments on the record, but there were also a few guest spots by Paul Weller and Cradock's wife Sally performed backing vocals.
Breakthrough
In 1993 Cradock had been working with Ocean Colour Scene for a few years, but the band had yet to make a splash. Things improved when the band was invited to open for Paul Weller, which led to Cradock being invited to guest on Weller's album Wild Wood. Weller also invited Cradock to join him on tour. These opportunities allowed Cradock to help keep Ocean Colour Scene afloat while they chased success. He personally funded the recording of the band's second album. Over the next few years both Cradock and Ocean Colour Scene became more and more successful.
Hit Albums
Ocean Colour Scene's second album was their first big hit. Riding the wave of Britpop's popularity Moseley Shoals reached No. 2 in the U.K. Albums Chart, and was a hit with the critics. Successful singles from the record included "The Riverboat Song" and "The Day We Caught the Train." Cradock's 2009 solo album The Kundalini Target sold well, reaching No. 30 on the iTunes charts. He released Peace City West on his own label in 2011. It featured guest appearances by artists including Paul Weller, Andy Crofts and PP Arnold. Cradock's 2013 record Travel Wild - Travel Free was co-written and co-produced by his wife Sally.
Show Experience
Cradock's stage presence is relaxed and understated. His music speaks for itself, and it manages to keep audiences entertained with its lively rhythms, catchy melodies and psychedelic sounding guitars. Expect to bop your head non-stop at standing venues including rock clubs and summer festivals. Special lighting effects and stage setup varies between performances, but fans with Steve Cradock tickets can expect a rocking performance either way.
Back to Top
Epic events and incredible deals straight to your inbox.