We didn't find anything nearby, but here's what's happening in other cities.
There aren't any events on the horizon right now.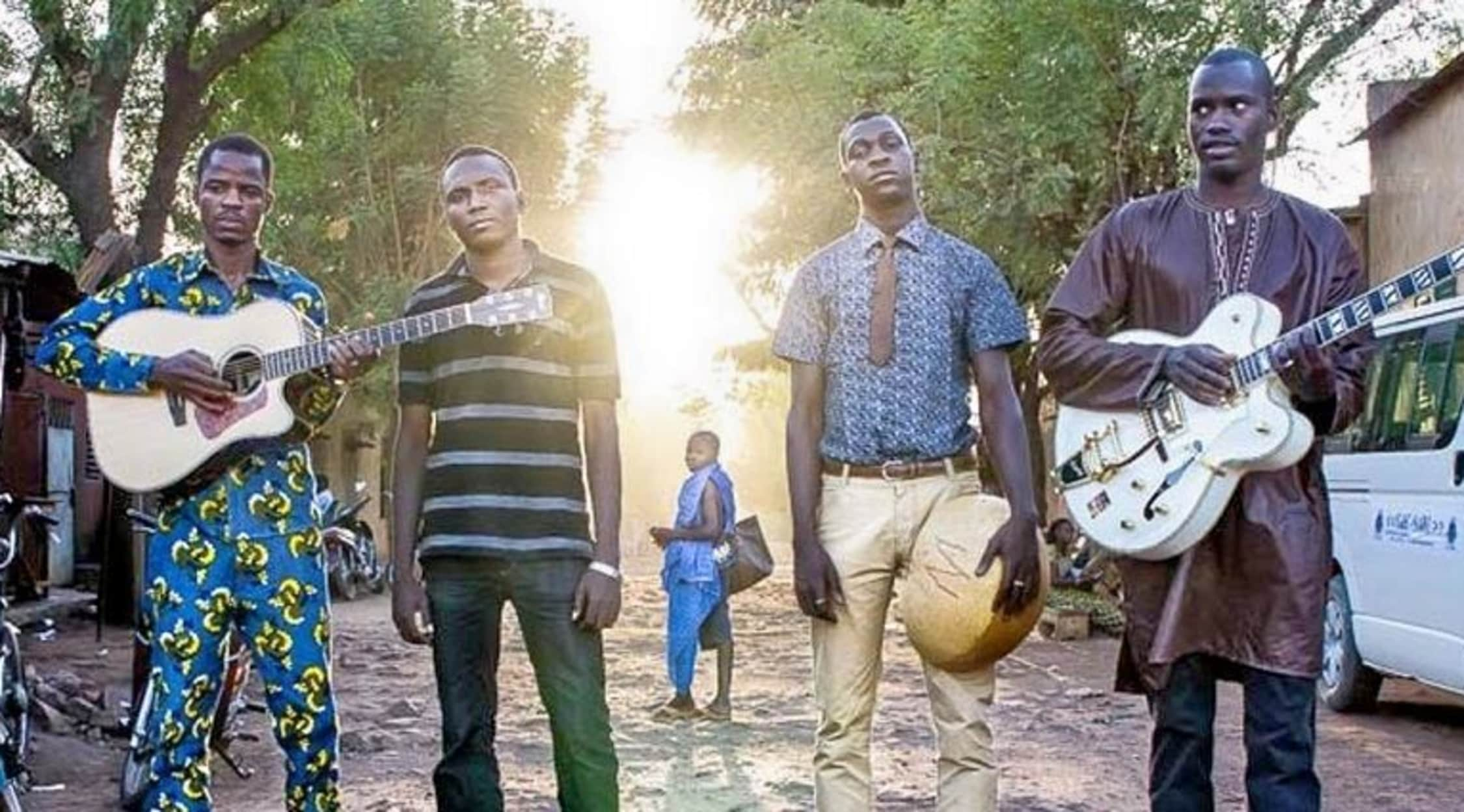 Rovi
Songhoy Blues Tickets
Songhoy Blues Tickets
A passionate and very talented group of refugees from Mali, the members of Songhoy Blues effortlessly mix the unique cultural music of their homeland with contemporary sounds. Their music is upbeat, inspiring and instantly capable of getting fans up and dancing.
Schedule
Currently touring in support of its debut album, Songhoy Blues mainly appears at international music festivals. Following an appearance at the Dour Festival in Belgium, the group will move on to the Latitude Festival at Southwold's Henham Park.
Trivia
Songhoy Blues' name reflects the ethnicity - and history - of the band's members. The Songhoy originally lived on the banks of the Niger River, but now largely inhabit the western portion of the Sudan region. Although the culture of the Songhoy has been in decline for several centuries, the Songhoy people remain proud of their background and their current way of life.
Band
A direct result of the violence and unrest in Mali, Songhoy Blues formed from a small group of musicians who began playing together while still in school to escape the turmoils of their country. The band's current lineup includes Aliou Touré, Oumar Touré, Garba Touré and Nathanael Dembele. These artists draw heavily from traditional Songhoy music, but also utilise modern guitar riffs and a decidedly catchy beat.
Breakthrough
Prior to being discovered by Damon Albarn (a prominent producer and the frontman for Blur), Songhoy Blues was a displaced group of young men from Mali. Unable to release a full-length record on their own, these musicians instead played at a variety of clubs in Bamako, a city in Mali. Albran immediately recognised the band's innate talent, which was soon after put on full display in "Soubour," the second track from the compilation album Maison des Jeunes. The release of this album marked Songhoy Blues' international breakthrough, and the band was soon asked to play a variety of shows throughout the United Kingdom. The group made a huge impression at the WOMAD Festival, which is known for its successful promotion of talented but relatively unknown musicians. Afterwards, Songhoy Blues' various concert performances attracted the attention of Transgressive Records, and later, Atlantic CEO Craig Kallman.
Hit Albums
The earliest recorded music from Songhoy Blues was featured on a compilation album known as Maison des Jeunes. Produced by Damon Albarn and several other prominent musicians, this compilation served as a continuation of the already successful Africa Express project, in which local African artists worked with international sensations such as the Yeah Yeah Yeahs, Brian Eno and Nick Zinner. Following its success with Maison des Jeunes, Songhoy Blues toured throughout the United Kingdom, eventually signing a deal with Transgressive Records. The group once again worked with Damon Albarn and Nick Zinner, and the result of their powerful collaboration was the impressive debut album Music In Exile, which featured a heady mix of modern guitar riffs and traditional Songhoy music.
Show Experience
The members of Songhoy Blues are every bit as charming and affable in person as they are in their recorded work. They create a laid-back feel at their live shows, focusing exclusively on their music as opposed to fancy set designs or intricate lighting. The experience at each Songhoy Blues concert is a deeply cultural one, with fans coming away feeling closely connected to the musicians and their fellow audience members.
Back to Top
Epic events and incredible deals straight to your inbox.