We didn't find anything nearby, but here's what's happening in other cities.
There aren't any events on the horizon right now.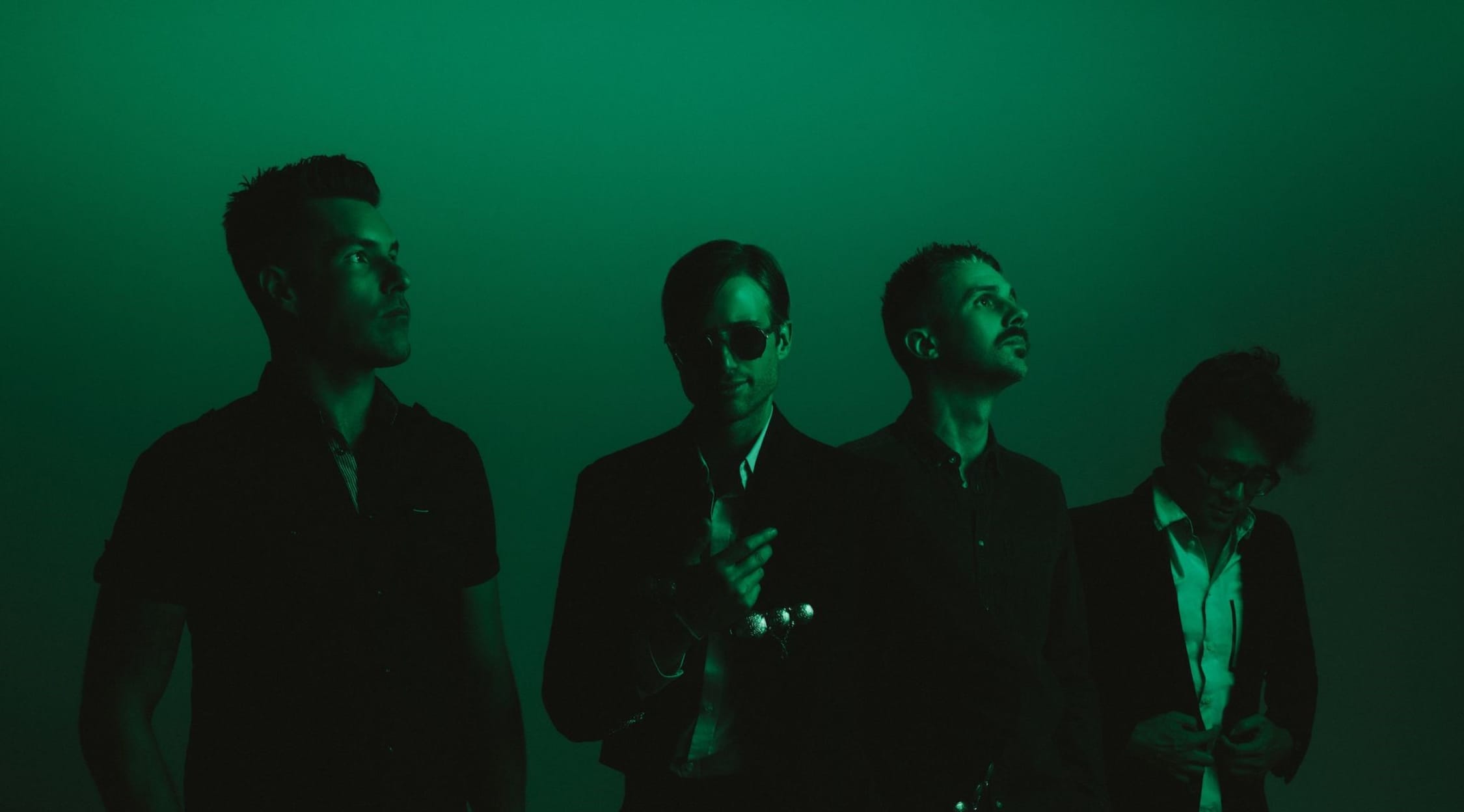 Saint Motel Tickets
The Tropical Sounds of Saint Motel
Indie rock hailing from Los Angeles-area bands has become a relatively common species in the music world; there is a certain look and sound that seems to be unique to Southern California. Maybe it's the sunny, picturesque setting that yields the alternative rock sound often referred to as Dream Pop or TropiCali. Saint Motel have stood out from their regional contemporaries as true Indie Pop aficionados.
Schedule
Saint Motel launched their tour at the historic Santa Monica Pier in their hometown of Los Angeles. Performances continued across the pond at the famous London Calling Festival in Amsterdam. From there they bounced around the United Kingdom, from the 100 Club in London to Stereo in Glasgow to the Brudenell Social Club in Leeds, with a performance Les Etoiles in Paris, ending at the legendary Electric Circus in Edinburgh. As with most Saint Motel tickets to live shows, they are available well in advance online.
Trivia
Saint Motel's songs have been featured prominently in various visual forms of media over the past few years. Their song "Dear Dictator" was used over the trailer for the 2013 season of HBO's Boardwalk Empire, and they featured prominently in the recent "Live True" ad campaign for Dewar's Scotch Whiskey. Their song "My Type" has also been included in EA Sports FIFA 2015 soundtrack.
Bands/Singer
While attending film school in Southern California, lead vocalist A/J Jackson and lead guitarist Aaron Sharp--also known as "a sharp"--founded Saint Motel in their spare time. Bassist Dak was added to the band after the two founding members met him a local sushi shop near their college, where he worked. Drummer Greg Erwin was added later, as he knew them through friends and attended a nearby school. After first coming together in 2009, Saint Motel not only recorded a six song EP entitled ForPlay but also produced a music video for each song, emphasising visuals in addition to their music, which has allowed them to project the music videos to each of their songs as they have played larger and larger venues. Small bands rarely produce more than one video for their best single but the fact that Saint Motel funded videos for each of their songs showed their desire to make the band appeal on multiple artistic levels.
Breakthrough
In the summer of 2011, Saint Motel was lauded for a live set they performed on DirecTV's music series Guitar Center Sessions, hosted by renowned DJ Nic Harcourt, who interviewed them at the conclusion of the performance. This successful show propelled the band to the next level, perfectly timed for the release of their first full-length album.
Hit Albums
In 2012, Saint Motel released their debut album Voyeur, which debuted at number 18 on the alternative speciality radio charts. Over the next few months six of the album's eleven songs managed to at least make the charts or hit number one on the Hype Machine Charts. Critically, Voyeur was also widely celebrated, receiving high praise from critics at the Washington Post to Daytrotter to LA's own internationally respected public radio station KCRW. Saint Motel's second EP My Type with Parlophone was released August 17th in the UK and August 19th in the United States.
Show Experience
With notable visual elements and influence in their Indie pop rock performances, Saint Motel has taken the stage at a wide variety of shows and festivals like The Kaleidoscope Mind Explosion in 3D, Future Fathers Day, The Black & White Show, Make Contact and Valentine's Zombie Prom. Their unique sound and ever-changing live performances have allowed them to tour with all types of Indie rock contemporaries, like Band of Skulls, Imagine Dragons, the Arctic Monkeys and, most recently, Weezer.
Back to Top
Epic events and incredible deals straight to your inbox.