We didn't find anything nearby, but here's what's happening in other cities.
There aren't any events on the horizon right now.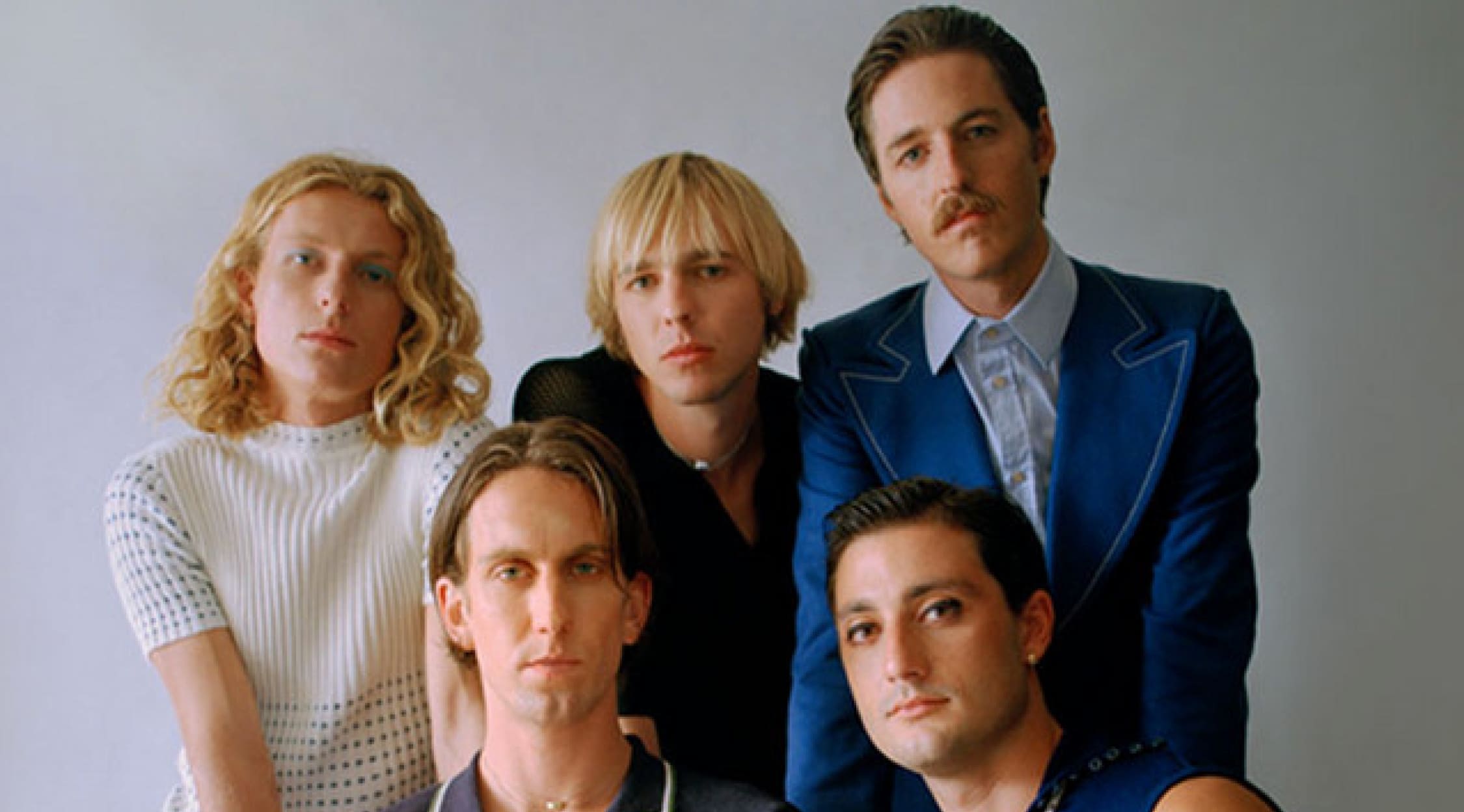 Parcels Tickets
Originally from Byron Bay in Australia, Parcels is a quintet of electronic musicians who have been based in Berlin since moving from the southern hemisphere. The lineup consists of Louie Swain and Patrick Hetherington, who both play keyboards, plus Noah Hill on bass, Anatole 'Toto' Serret, a drummer, and Jules Crommelin, the group's guitarist. All of the members provide vocals from time to time.
Sometimes referred to as The Parcels, the band has been making a name for itself in Europe since early in 2017. The group's on-stage attire is very retro and they look like they were formed in 1977, rather than being a new music outfit. Essentially, Parcels set out to create highly infectious dance rhythms, which are played behind melodic songs. Their style has been influenced by some of the great disco songwriters and performers of the 1970s and 1980s, such as Nile Rodgers, for example.
Parcels' career milestones
Prior to forming their electronic music-based outfit, several of the members of Parcels had been in heavy metal bands. Their approach to music can be heard in the precision that both genres have at their core, although the sound is very different and appeals to vastly differing audiences. In their early twenties, the members decided that a move to Europe would help to further their career and the band subsequently signed to the Kitsuné label, a Parisian recording company.
Among the early releases of Parcels is the Clockscared EP of 2015. The group followed this up within 12 months with Anotherclock, a work that cemented their dance-style approach to music making. Three singles were put out in 2016. These were "Myenemy", "Gamesofluck" and finally, "Older". An EP, also entitled Myenemy, came out in early 2017.
The group is known for their high production qualities when operating in the studio, and Myenemy gained comparisons with Fleetwood Mac and Steely Dan for its audio scope and subtle complexity, by some in the music press. Hetherington, who co-produced the work, has cited the clarity of session bands of an earlier era, such as the Wrecking Crew, as influencing Parcels' approach to studio work, which means that every recorded note is thought through before being played.
Later in 2017, Parcels unleashed their Hideout EP on the public. "Overnight" was chosen to be the promotional single for it. Around this time, Daft Punk issued a remix of their song, which helped to raise their profile with a mainstream audience.
Similar to Parcels
Fans of groove-based music can find alternative tickets options at StubHub. Look for bands such as François and the Atlas Mountains, for example, or Pharrell Williams.
Back to Top
Epic events and incredible deals straight to your inbox.