We didn't find anything nearby, but here's what's happening in other cities.
There aren't any events on the horizon right now.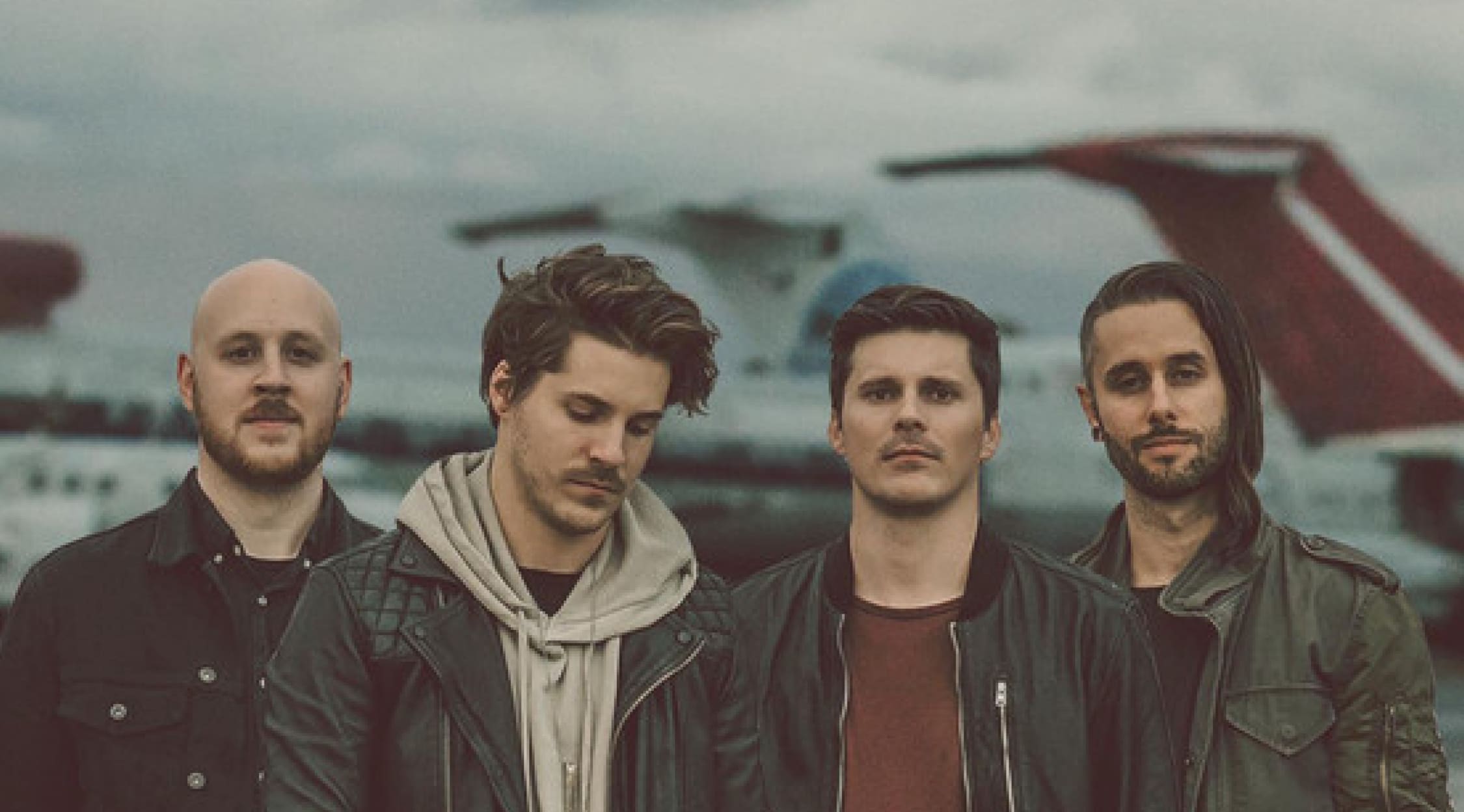 Our Last Night Tickets
Our Last Night Tickets
Our Last Night is an American alternative rock and post-hardcore band originally from New Hampshire and best known for their juxtaposition of melodic singing with screamo-style vocals. After going indie in 2013, the band has released several EPs, covers of popular songs, and a new album, Younger Dreams. Their music will appeal to fans of such artists as Atreyu, Bury Tomorrow, and Sleeping with Sirens.
Schedule
Our Last Night typically tours in the United States, but their upcoming European Tour will take them as far as St. Petersburg and Moscow. Other stops on the tour will include the cities of Minsk, London, Paris, Köln, Stuttgart, Prague, Budapest, Weins, Amsterdam, Hamburg, Munich, Zurich, and Hasselt. So make sure to get your Our Last Night tickets soon.
Trivia
Our Last Night's IndieGoGo campaign raised more than three times the amount of their original goal with an impressive $46,551 total. This effort allowed them to record two new EPs, and they also recorded several covers, including popular songs by Katy Perry, Maroon 5, Tove Lo, Taylor Swift, Selena Gomez and others. They also did a version of Left Swipe That (featuring Lycia Faith), which was originally written and recorded by the Truth Campaign. The band released their newest album, Younger Dreams, on June 16, 2015 -- the 22nd birthday of their front man, Trevor Wentworth.
Band
The members of Our Last Night include vocalist Trevor Wentworth, guitarist and vocalist Matthew Wentworth, bassist Alex "Woody" Woodrow, guitarist Colin Perry, and drummer Tim Molloy. The band originally formed in 2004, solidified its lineup by 2006, and signed with Epitaph records in 2007 with the Wentworth brothers at its core.
Breakthrough
After signing with Epitaph in 2007, Our Last Night released The Ghosts Among Us, which rose to No. 6 on Billboard's Top Heatseekers in the Northeast. Following their second album, We Will All Evolve, the band toured in Japan and headlined the Young & the Restless Tour with several alt bands including Attila, Arsonists Get All the Girls, A Bullet For the Pretty Boy, Vanna, Armor for the Broken, and Across the Sun. Their success with Epitaph culminated with their third album, The Age of Innocence, after which they performed with Sleeping with Sirens during their UK tour and played the MonsterEnergy Stage at Slam Dunk Festival to much critical success. Having left Epitaph in 2013 with the enthusiastic support of their fans, Our Last Night then developed into an indie music success story.
Hit Albums
Our Last Night catapulted to notoriety with their popular album, The Ghosts Among Us in 2008, which they followed with a national tour in the U.S. However, many consider their 2012 offering, The Age of Innocence, to be most indicative of their style.
Show Experience
When you attend an Our Last Night concert, expect an energetic and passionate performance from both the band and the attendees. In the style of hardcore and post-hardcore, Our Last Night's performances include a lot of movement and jumping on the part of the band. Trevor Wentworth is also known for enthusiastically encouraging audience engagement via singing/screaming along with the music and dancing. Although many venues have banned mosh pits, you can expect other audience members to jump around and dance to the music. Therefore, plan for an exhilarating, exhausting, and very physical concert experience.
Back to Top
Epic events and incredible deals straight to your inbox.