We didn't find anything nearby, but here's what's happening in other cities.
There aren't any events on the horizon right now.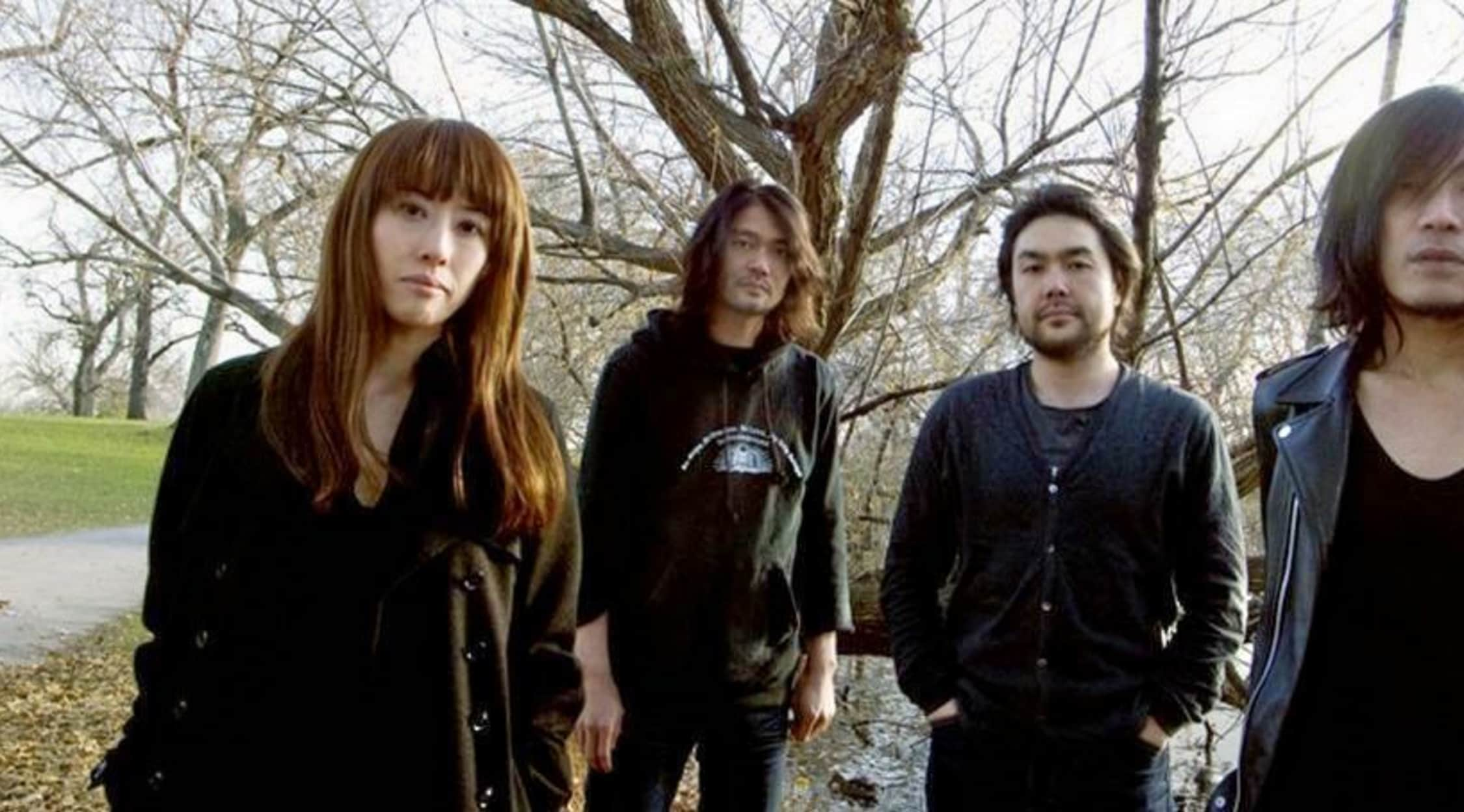 Rovi
MONO Tickets
Hit the Clouds with the Delicate, Atmospheric Sounds of MONO
It's hard to define a genre-bending band like MONO. Their look slants toward hipster and their instrument lineup looks like it's geared toward hard rock -- except for the glockenspiel, that is. The resulting sound is all atmospheric rock with a heavy helping of symphonic and melodic elements. Get your hands on some tickets and you'll be in for a hypnotising performance, driven by doom rhythms and special effects from the two lead guitars.
Schedule
The band's early tours moved through Tokyo neighbourhoods -- with a one-off show in New York City -- within months of their founding. Future schedules include extensive tours of Japan, Europe and the United States. Shows have expanded into both Eastern and Western Europe, with stops in cities like Warsaw, Minsk, Copenhagen, Oslo, Dresden, Munich, Prague, Dublin, and London so there will be plenty of opportunity for MONO tickets.
Trivia
Lead guitarist and group founder Goto plays a 1966 Fender Jazzmaster, and rhythm guitarist Suematsu plays a 1974 Fender Stratocaster. Although the music of MONO has been heavily influenced by contemporary rock and shoegaze bands, Goto admits that he's a big fan of classical composers like Beethoven and Rachmaninoff. He also didn't know that his good friend "Yoda" Suematsu even played the guitar until 12 years after they had met.
Band/Singer
MONO is one of the rare rock bands that hasn't gone through at least a few lineup changes over the years. The lineup has remained the same since the band's formation in 1999. Every member of the band is a multi-instrumentalist: Hideki "Yoda" Suematsu also plays lead guitar and glockenspiel; Tamaki Kunishi plays bass guitar, electric guitar, piano and glockenspiel; and Yasunori Takada plays drum kit, synthesizer and glockenspiel.
Breakthrough
The band played their very first live show in Japan about a month after their lineup was finalised. Four months later, they recorded their first studio EP, Hey You, which was released only in Japan. Their breakthrough came when their first full-length studio album, Under the Pipal Tree, was recorded in Tokyo and released worldwide through experimental America musician John Zorn's record label Tzadik.
That kicked off a year-long tour through Japan and the United States with stops in Europe and Taiwan as well. Tours have become fairly intensive since then, with sporadic year-long breaks to focus mostly on studio tracks. With many of their album tracks being recorded live, one could argue that the tours are as much a part of their success as any album they've ever released.
Hit Albums
The band created their own record label, Human Highway, to launch their third album New York City Soundtracks. This album was created along with the Japanese artist Aki Onda -- the first in a string of collaborations with other Japanese and American musicians over the years. Their fourth album You Are There was released in Japan, Europe and the United States, and by 2007 they were ready to release their first compilation album, Gone: A Collection of EPs 2000-2007. However, the primary focus remains on touring, with the musicians plunging deep into their own emotions to guarantee an unforgettable show.
A companion set called Rays of Darkness and The Last Dawn was released in Europe, North American and Asia. Both albums eschew the usual orchestral backing in favour of minimalist instrumental dialogues that are more driven by guitar than ever. Rays of Darkness is gloomy, moody and driven by roaring doom rhythms on the guitars; meanwhile, The Last Dawn is delicate and far more melodic.
Show Experience
Two adjectives pop up over and over in descriptions of MONO's live shows: Intense and dynamic. Expect to be swept up, along with the rest of the audience, in a sweep of dynamic music that alternately soars and crashes like a great wave against the shore, all driven by delicate piano notes and lots of reverb, distortion, and delay from the two lead electric guitars.
Back to Top
Epic events and incredible deals straight to your inbox.