We didn't find anything nearby, but here's what's happening in other cities.
-

Discovery Park, Sacramento, CA, US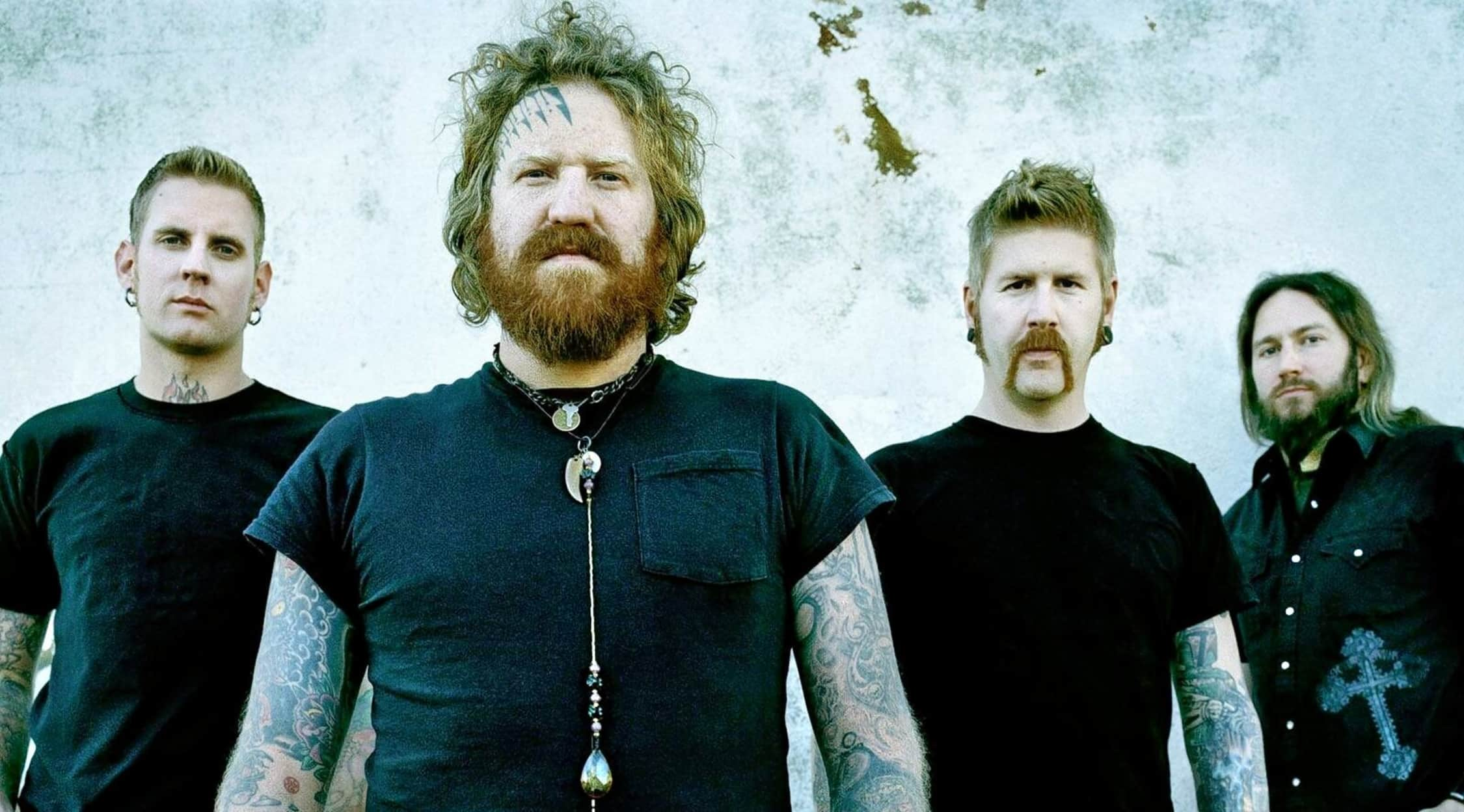 Rovi
Mastodon Tickets
Mastodon isn't Just Living, Its Thriving
Mastodon, the group from Atlanta, an American metal band, has a following even larger than the ancient animal that shares its name. Mastodon has provided genre enthusiasts with delightfully intense concert-going experiences since its inception, and doesn't show any signs of slowing down.
Schedule
Longtime fans and new enthusiasts can get Mastodon tickets for various dates in locations throughout the United States. The band also has an extensive tour planned throughout Europe. They will perform a variety of classic hits and many of their newer songs from the album Once More 'Round The Sun, making this one tour that devoted fans will not want to miss out on.
Trivia
Mastodon's work is far from simple; the group's albums contain a number of elements that may not be apparent to those not in-the-know. The first three full-length albums that Mastodon released feature an instrumental track at the end, with a title that correlates to the Elephant Man, Joseph Merrick. One of the band's most popular albums, Leviathan, is actually a concept album that is based on the classic book Moby Dick. Another not-easily-noticed element is found on the group's first four albums. Many of the songs' lyrical themes deal with concepts of the elements: air, fire, water, and earth.
Band/Singer
Mastodon was formed in the early 2000s and hails from Atlanta, Georgia. The group features the talents of guitarist Brent Hinds, bassist Troy Sanders, guitarist Bill Kelliher, and Brann Dailor on the drums. Three of the members provide vocals, which combine to create an eccentric sound often composed of clean vocals and melodic screaming. Prior to the current lineup, the band originally featured lead singer Eric Saner on vocals. Saner eventually left the band, citing personal reasons. In the following year, Mastodon went on to record four more demos and signed with Relapse Records.
Breakthrough
Mastodon achieved the most acclaim and success in the United States with the 2011 release of their album The Hunter. The album debuted at No. 10 on the Billboard 200 chart and continued to gain popularity as the band toured and performed at various events. The Hunter received more attention and positive reviews due to its stripped-down style. The success associated with The Hunter ultimately led to a rise in demand for Mastodon, causing their latest release Once More 'Round the Sun to debut at No. 6 on the Billboard 200.
Hit Albums
Although Mastodon has released a few albums that have been very successful, one of the most popular continues to be Leviathan. Based loosely on the Herman Melville novel Moby Dick, during 2004 Leviathan was rated as Album of the Year by publications such as Terrorizer, Revolver, and Kerrang. Many of the songs from the album were then featured in video games such as Saints Row and Tony Hawk's American Wasteland. Leviathan eventually garnered so much praise and attention that it was chosen as one of the "most important recordings of the decade" by National Public Radio and was said to represent "a phenomenal decade for metal."
Show Experience
Most fans will agree that seeing Mastodon perform live is one of the most unforgettable experiences possible. Concert goers should be ready for long, loud sets, and shows have been referred to by critics as "majestic" and "fierce." Dailor is especially mesmerising with his powerful, enthusiastic drum playing. The band provides a style and ambiance that is exceptionally unique in the heavy metal world, which is why -- after more than a decade in existence -- fans across the globe continue to fill arenas and theatres, and flank stages at festivals for the chance to see Mastodon perform."
Back to Top
Epic events and incredible deals straight to your inbox.