We didn't find anything nearby, but here's what's happening in other cities.
There aren't any events on the horizon right now.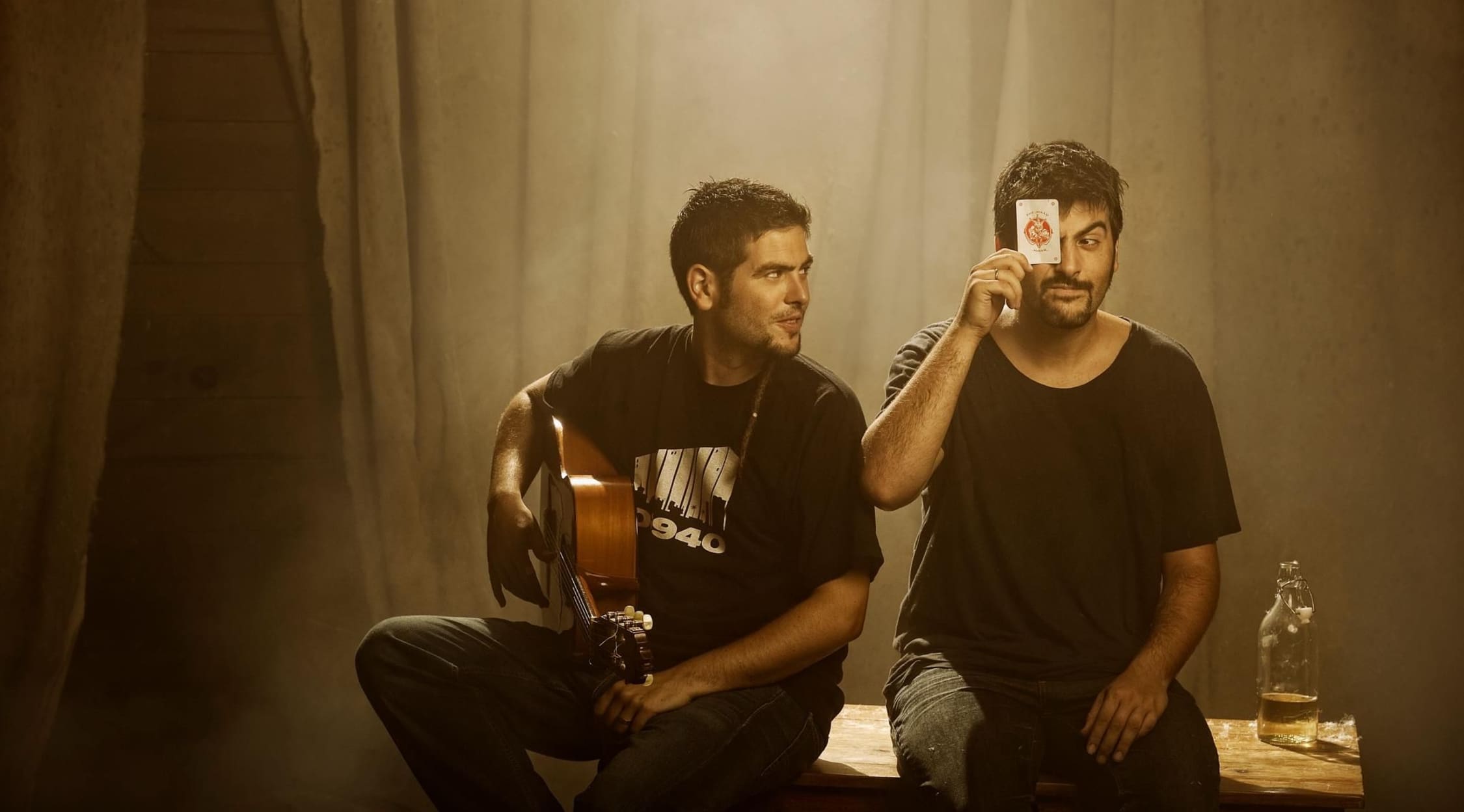 Estopa Tickets
Estopa, Spain's kings of rumba
And now for something completely different. Ladies and gentlemen, welcome to the wacky world of rock-rumba, brought to you by Estopa. This is exciting music that is both visceral and heady. Their live gigs have always been saturated with traditional Cuban musical flavours, leaving the audience both wanting more and more, yet needing break from all the singing and dancing that takes over. Buy and sell Estopa tickets on StubHub and experience it for yourself.
Reviving the '70s rumba sounds
Estopa has become an absolute musical phenomenon in their native Spain. Their highly infectious blend of rock music, pop and Cuban rumba filtered through traditional Spanish flamenco stylings has won them devoted followings in many countries around the world. Along the way, they've conquered the top spot on the Spanish Billboard charts more than once. They cite their major musical influences while growing up as wide and varied, but the musical taste of each of the members was hugely shaped by two legendary Spanish bands. The first was 1970s Spanish rumba purveyors, Los Chicos del 512, for whom Estopa band members have expressed lasting love and admiration. The other is the more contemporary Los Chunguitos. And here's a word to the wise – Estopa's music evokes the spirit of one of the most interesting Latin rock fusion artists of recent times – the delightfully madcap Manu Chao. Fans of either of these acts, young or old, will know exactly what to look forward to when buying Estopa event tickets.
Estopa conquers Spain
Estopa have regularly toured with many other popular Spanish traditional music outfits and artists, as well as those who ply their trade with a more mainstream vocal sound. For starters, they've shared stages with the likes of Rosario Flores, a hugely Spanish solo female artist who has won multiple Spanish music Grammy awards. Other regular gigging partners include Macaco, who bring a dedicated flamenco revival sound to their music. So that's what to expect if you come across Estopa tickets. Lots of lovely Latin dance music and a joyous celebration of Spanish culture, filtered through a mainstream pop-rock sensibility that has crossed genres since the first time that Estopa took their music on to a public stage. Since then, they've produced a healthy number of albums showcasing their ever-evolving song writing abilities, and their trademark knack of reinventing rumba to sound utterly up to date. As always, your best place to make sure of catching them in concert is right here on StubHub.
Back to Top
Epic events and incredible deals straight to your inbox.