We didn't find anything nearby, but here's what's happening in other cities.
There aren't any events on the horizon right now.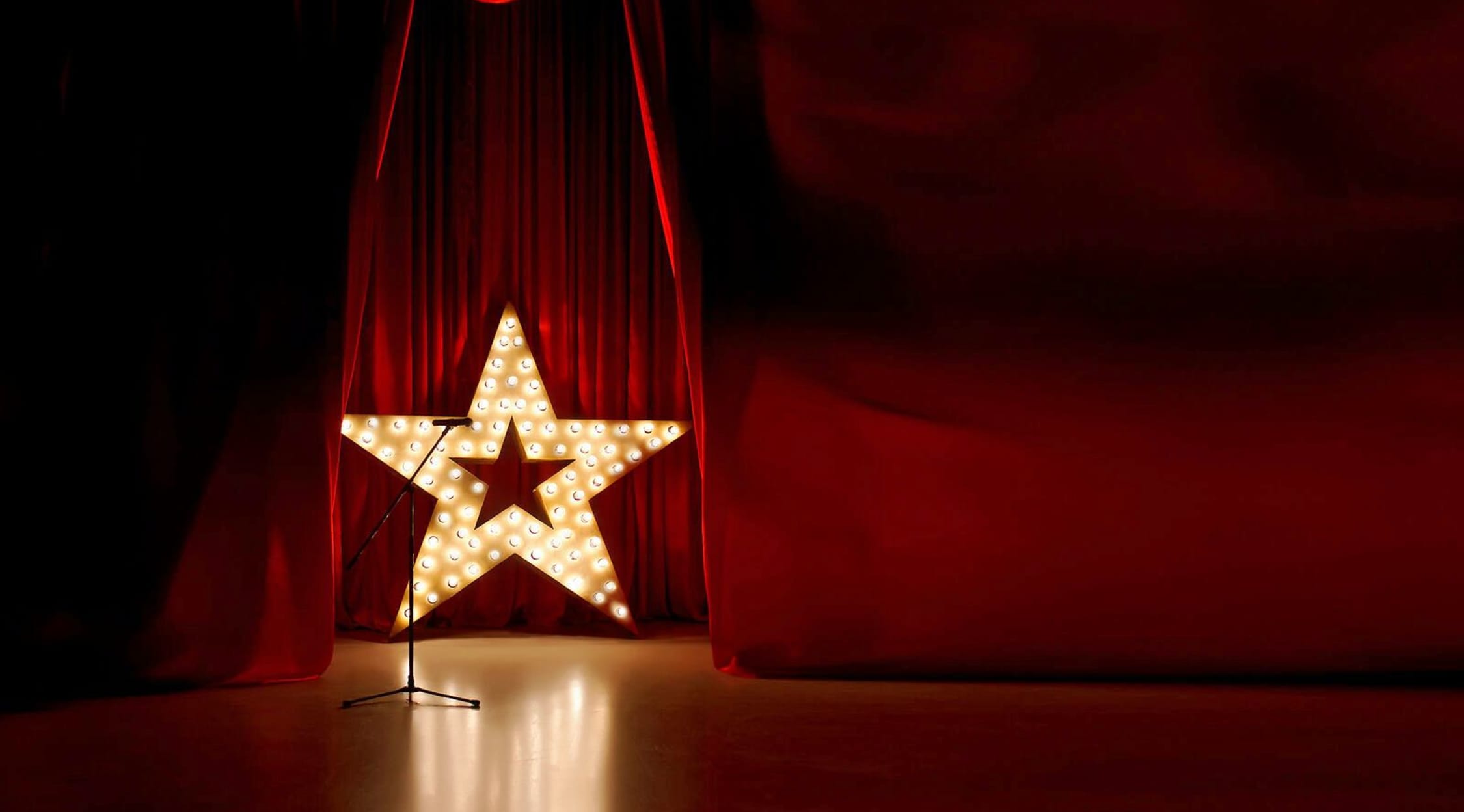 Adobe Stock
Whose Line Is It Anyway Tickets
Whose Line Is It Anyway Tickets
A Whose Line Is It Anyway show involves few props and almost nothing in the way of sets and costumes. Instead, this production ― which is based on the long-running television programme that originated in Britain ― focuses on the astounding talents of its improvisational performers. They're experts in an old-fashioned technique: instantly devising gut-busting scenes, dialogue and songs.
Plot
Whose Line Is It Anyway" has no plot to speak of. Rather, it consists of multiple improv games, each of which lasts for several minutes or so. Throughout this 90-minute show, the cast explains the premise of every game, and they occasionally select audience members to come onstage and participate in the wackiness. Also, they often implore the crowd to shout suggestions for the sketches. For example, spectators might call out the titles of a few films, and then scenes from those movies will be reenacted in silly ways. Further, they could ask for a topic and a musical genre. If a couple of the attendees responded with "country" and "dog grooming," one of the improv artists might start singing a Nashville-style ballad about washing a pooch as live musicians furnish a tune.
Schedule
The "Whose Line" troupe tours frequently and widely. They're slotted to take the stage at venues such as the Weidner Center in Green Bay, Wisconsin, the Governors State University Center in University Park, Illinois, and the Wells Fargo Center for the Arts in Santa Rosa, California. Make sure you stay on the lookout for a pair of Whose Line Is It Anyway tickets in your home town!
Trivia
The first incarnation of "Whose Line Is It Anyway" was a British radio show. With the engaging Clive Anderson as host, it made its television debut in the United Kingdom in 1988, and was broadcast on Channel 4 until 1998. For its part, the U.S. has seen two versions of "Whose Line." One ran on ABC between 1998 and 2004, and a reboot on the CW Network premiered in 2013.
Cast
Among the TV stars who travel with this show are Ryan Stiles, Greg Proops and Jeff B. Davis. Tall, lanky and droll, Stiles has been featured on the sitcoms "The Drew Carey Show" and "Two and a Half Men." Bespectacled Proops, meantime, is often dry and acerbic. And California native Davis is a veteran of musical theatre, a lightning-quick wit and a gifted impersonator.
Original Author
Dan Patterson and Mark Leveson created the "Whose Line" radio and TV programmes. These accomplished writers and producers are also responsible for "Mock the Week," a satirical British TV show that revolves around current events. In addition, Patterson co-wrote a comedic 2013 play called The Duck House.
Producer
Ryan Stiles serves as the executive producer of the current edition of this live show. Stiles makes sure that this production constantly rotates and changes its games so that the performers can stay fresh and loose and keep having great times on the road. Thus, when you purchase "Whose Line Is It Anyway" tickets, you won't know exactly which skits or what kind of absurdity you'll get to see.
Back to Top
Epic events and incredible deals straight to your inbox.