We didn't find anything nearby, but here's what's happening in other cities.
There aren't any events on the horizon right now.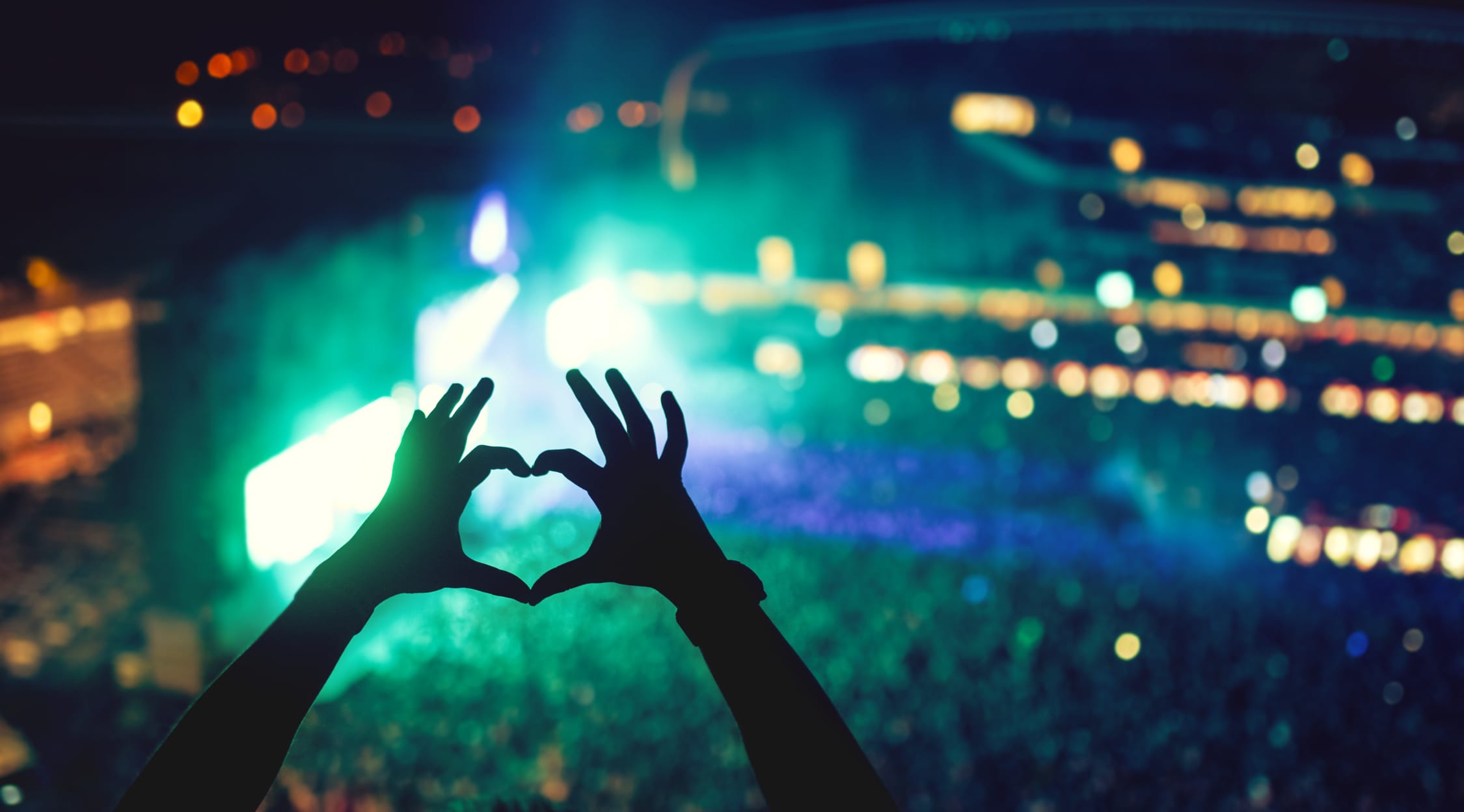 Adobe Stock
Tickets & Tour Information For The Awakening
Get Energised with Ashton Nyte's The Awakening
If you like a little goth mixed in with your rock and metal, The Awakening could be just the thing to liven up your musical repertoire. The band -- lead by famed rocker Ashton Nyte -- has enjoyed an enthusiastic fan base since its inception in 1995, and is out to once again bring its original sound to audiences across the globe.
Schedule
The Awakening isn't a stranger to travelling. The group has previously played music festivals in Johannesburg and other major South African cities, and is sure to do so again. Tour stops will likely include locations in the U.S., South Africa, Europe, and Asia. Longtime fans -- or those who are curious what a goth/rock/metal fusion sounds like -- can grab Awakenings tickets for venues near them and experience the unique sound and stage show first-hand.
Trivia
Although this band has been American-based since 2008, it actually started in South Africa; in fact, it is considered the top South African Gothic rock band. The band was born in 1995 using the name Children of the Torch, and its lead singer played for Martyr just prior to the band's inception.
Band/Singer
The Awakening is mostly synonymous with lead singer and guitarist Ashton Nyte, a South African native who has had a long, successful career as a solo artist. Nyte first rose to fame in the band Martyr before deciding to start his own project in 1995. Not content with his first album's success, Nyte experimented with different sounds, eventually creating his own record label and reissuing some of The Awakening's early work. He has moved back and forth between solo projects and The Awakening since December 1999, when he created and produced his first solo album.
Breakthrough
Fans may or may not be aware that The Awakening's first smash hit wasn't an original song at all; it was a Gothic cover of Simon and Garfunkel's classic folk piece "Sounds of Silence." This cover grabbed South Africa's attention, with some people decrying the band's Gothic sound and others loving it. The song made it to No. 1 on the South African music charts, but it didn't achieve international success until later. Its second album, Request, allowed the band to get some attention from mainstream press in South Africa and elsewhere, thanks to its innovative use of music videos. "Maree," a single from that album, sold 5,000 copies without being associated with a record label, allowing Nyte to start his own independent label and re-release both of The Awakening's albums with remastered tracks and bonus content. These remastered albums were successful internationally; "Rain"was especially popular and picked up by radio stations in the United States. The music video required lead singer Ashton Nyte to perform under icy water in the midst of winter and cover himself with black paint.
Hit Albums
The Awakening has had eight hit albums so far, counting remastered original albums. Its last three albums, Darker than Silence, Razor Burn, and Tales of Absolution and Obsoletion were all particularly popular in countries such as the United States and Germany.
Show Experience
No two Awakenings shows are alike. Singer Ashton Nyte performs with an ever-rotating group of backup players; his presence is the only constant in any particular show. Nyte enjoys theatrical performances, so he may dress flamboyantly or use a lot of stage makeup. Come prepared for a highly energetic and entertaining performance, warm up your vocal chords (Awakenings shows are typically singalong heavy) and definitely bring your dancing shoes.
Back to Top
Epic events and incredible deals straight to your inbox.