We didn't find anything nearby, but here's what's happening in other cities.
There aren't any events on the horizon right now.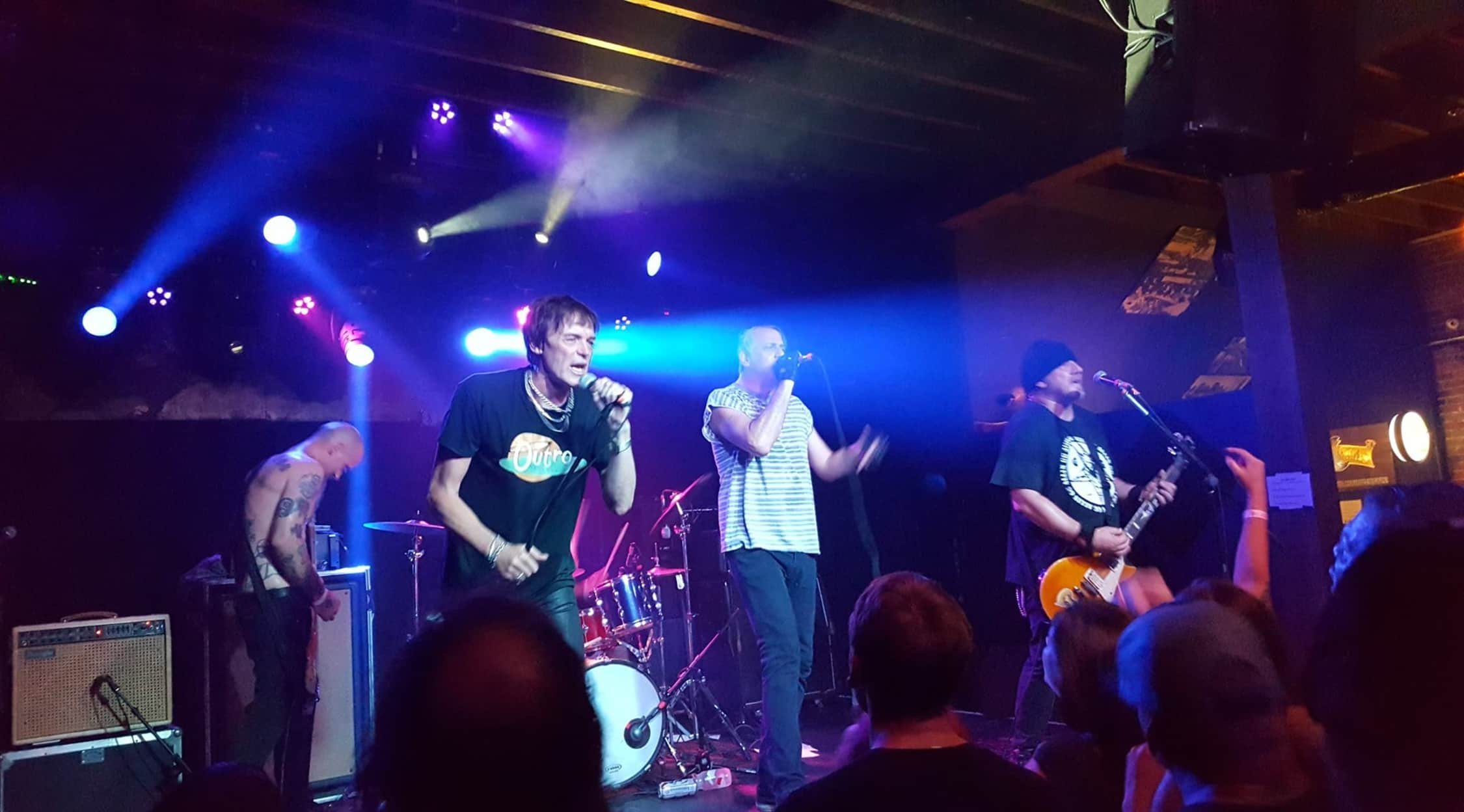 Richie Ramone Tickets
Richie Ramone: the Loudest and the Fastest
The 1980s weren't just about big hair, eyeliner and overdone synthesisers; they also nursed the formative years of punk rock--a genre of anti-establishment lyrics, screeching guitars, fast tempos, unfiltered drums and sneering vocals. Punk took everybody off-guard: it wasn't about power ballads or epic keyboard solos, but energy and ferocity and rawness. It stripped away the fluff and boiled music down to its most primal and exciting form, and Richie Ramone--the drummer of the legendary band, The Ramones--was there every step of the way.
Schedule
Richie's first ever UK tour starts off at the Hull-based venue Fruit, before heading to Leamington Spa for a show at the Leamington Spa Assembly. The Boileroom in Guileford is next on the agenda before the band heads to London to play Barfly Camden for a night. After a pair of gigs, one in Scotland and one in Wales, the band will head to The Fleece in Bristol for a night, before finishing up their UK tour with a trip to Coventry to play the Coventry Kasbah.
Trivia
A member from 1982-1987, Richie is notorious for his speed and power on the drums for The Ramones. Richie started playing the drums at four years old and was touring as a professional musician by 11. Richie is a trained classical musician; one of his drumming teachers was The Dave Brubeck Quartet's Joe Morello--quite a pedigree. He is also the only Ramones drummer who sang lead vocals. Despite the fractions within the band, he enjoyed a strong relationship with Joey Ramone, to the point where the legendary front-man claimed Richie "saved" the Ramones and "put the spirit back into the band."
Band
Richie leads a four-piece band as the drummer, lead vocalist and songwriter. He is complemented by Alex Kane on lead guitar, Claire Misstake on bass and Ben Reagan on rhythm guitar and backup drums. Style-wise, the Richie Ramone Band mixes the reckless abandon of The Ramones' pomp with old-fashioned rock and roll songs. The scowling vocals, manic energy and breathless beats that brought Richie to attention are still there, and his hands are as quick as ever, blitzing around the drum kit with a mind of their own.
Breakthrough
Obviously, you can't talk about Richie Ramone's career without mentioning The Ramones. As the legendary punk band's drummer for five years, Richie contributed hugely to The Ramones' success in the 1980s, writing several tracks and drumming on their first gold-certified album, 1988's Ramones Mania. After leaving The Ramones, Richie remained involved in music, contributing to Dee-Dee Ramone's solo work and releasing an acclaimed classical concerto for band and orchestra in 2007, based on themes from the musical West Side Story.
Hit Albums
The Richie Ramone Band's debut album, Entitled, was released in October 2013 and features the single "Criminal"--humorously described by Billboard as "packed with vocals as dirty as a CBGB's bathroom stall". Richie also penned several songs for the Ramones, most notably "Somebody Put Something in My Drink", "Wanna Smash You" and "I Know Better Now". All of those songs make it onto his band's set-list too, so Ramones fans looking to relive the glory days will definitely want to get their hands on Richie Ramone tickets.
Show Experience
Any self-respecting Ramones fan will have an idea of what a Richie Ramone show should be like, and the man doesn't disappoint. Energised, frenetic and breathless, the music is primal and the atmosphere is mind-blowing. It takes a special showman to keep a crowd riveted from behind a drum kit, but Richie's experience shines through--he knows what his audience wants and boy, does he give it to them. Armed with a set-list that could pump up a burst football, those with Richie Ramone tickets should be prepared for the inevitable mosh pits and ready to be reminded why punk is such enduring music.
Back to Top
Epic events and incredible deals straight to your inbox.