We didn't find anything nearby, but here's what's happening in other cities.
2 events in all locations
-

Hard Rock Stadium, Miami Gardens, FL, US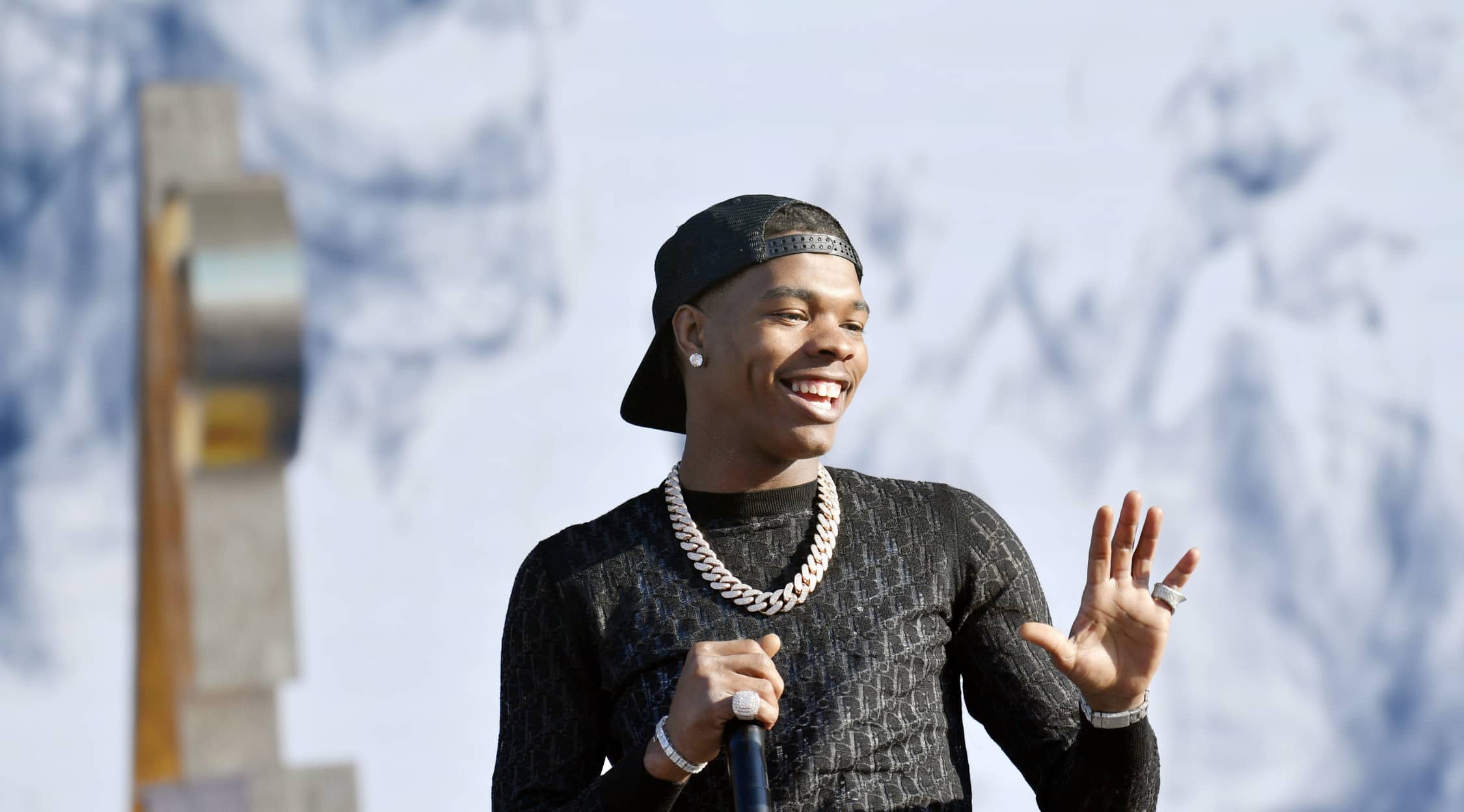 Zuma
Tickets & Tour Information For Lil Baby
Lil Baby Tickets
Lil Baby is an American singer, rapper and songwriter. Born Dominique Jones, the artist grew up in Atlanta, Ga. He first began his rap career with Quality Music Control and 4PF, also known as Four Pockets Full. Lil Baby rose to fame after his release of Perfect Timing, which had tracks featuring Young Thug and Lil Yachty. His hit single, "Drip Too Hard," even peaked at No. 4 on the Billboard Hot 100 chart.
Harder Than Ever by Lil Baby
After the success of his first mixtape, Lil Baby released another mixtape titled Harder Than Ever. With "My Dawg" as the hit single, Harder Than Ever helped widen Lil Baby's musical reach. Shortly after, he released Too Hard, which was a defining moment in Lil Baby's career as it garnered a lot of attention. In May 2018, Jones released his debut studio album, also called Harder Than Ever. It debuted at No. 3 on the US Billboard 200 chart. His album included popular singles, such as "South Side" and "Yes Indeed" featuring Drake. "Yes Indeed" reached No. 6 on the US Billboard Hot 100.
Where can I buy Lil Baby tickets?
Purchase your Lil Baby concert tickets at StubHub for a quick and comfortable experience. Backed by StubHub's FanProtect guarantee, you know your purchase will be secure.
Will Lil Baby tour in 2019?
Lil Baby will be touring in 2019. In the summer, he will be performing at several festivals, including the KUBE Summer Jam, the Veld Music Festival and Lollapalooza.
Are there Lil Baby tour stops near me?
With 19 shows, Lil Baby will be coming to many major cities, including San Diego, Calif., Nashville, Tenn., Charlotte, N.C., and Las Vegas, Nev. Don't miss your chance to see Lil Baby performing live at the Honda Center in Anaheim, Calif., or Grant Park in Chicago, Ill.
What are some popular Lil Baby songs?
Poplar Lil Baby songs include "Drip Too Hard," "Freestyle," "Word on the Street," "All of a Sudden," "Yes Indeed," "My Dawg," "Leave Em Alone," "Out the Mud," "Dreams 2 Reality," "Southside," "To the Top," "Deep End," Realist in It," "Never Recover," "Never Needed No Help," "Crush a Lot" and "Business Is Business."
How often does Lil Baby go on tour?
Since the beginning of Lil Baby's career, he has gone on a handful of back-to-back tours. In the first half of 2019, Lil Baby announced The New Generation Tour, which featured City Girls and Blueface as the main supporting acts. A plethora of other artists was also on the bill, including Marlo, Jordan Hollywood, 42 Dugg and Rylo Rodriguez. He tends to feature both mainstream and underground musicians on his tours. In the second half of 2019, he will stop at different festivals in the US and the UK.
How long is a Lil Baby concert?
Lil Baby concerts typically last between one to two hours. His sets are around 45 to 90 minutes.
Who are some artists that Lil Baby has collaborated with?
Since the start of his career, Lil Baby has collaborated with a bunch of different artists. His first mixtape, Perfect Timing, featured Lil Yachty and Young Thug as Young Thug helped him discover what style of songs he wanted on the album. Many of his tracks also included underground Atlanta artists. Lil Baby even released a collaboration mixtape with Marlo titled 2 The Hard Way. One of his hit singles is called "All of a Sudden," which features Moneybagg Yo. Lil Baby has collaborated with Drake on "Yes Indeed" and "Never Recover" as well as Nav on "Off White Vlone."
Which artists are similar to Lil Baby?
Lil Baby fans may also enjoy listening to Travis Scott, Lil Nas X, Young Thug and 21 Savage.
Back to Top
Epic events and incredible deals straight to your inbox.