We didn't find anything nearby, but here's what's happening in other cities.
There aren't any events on the horizon right now.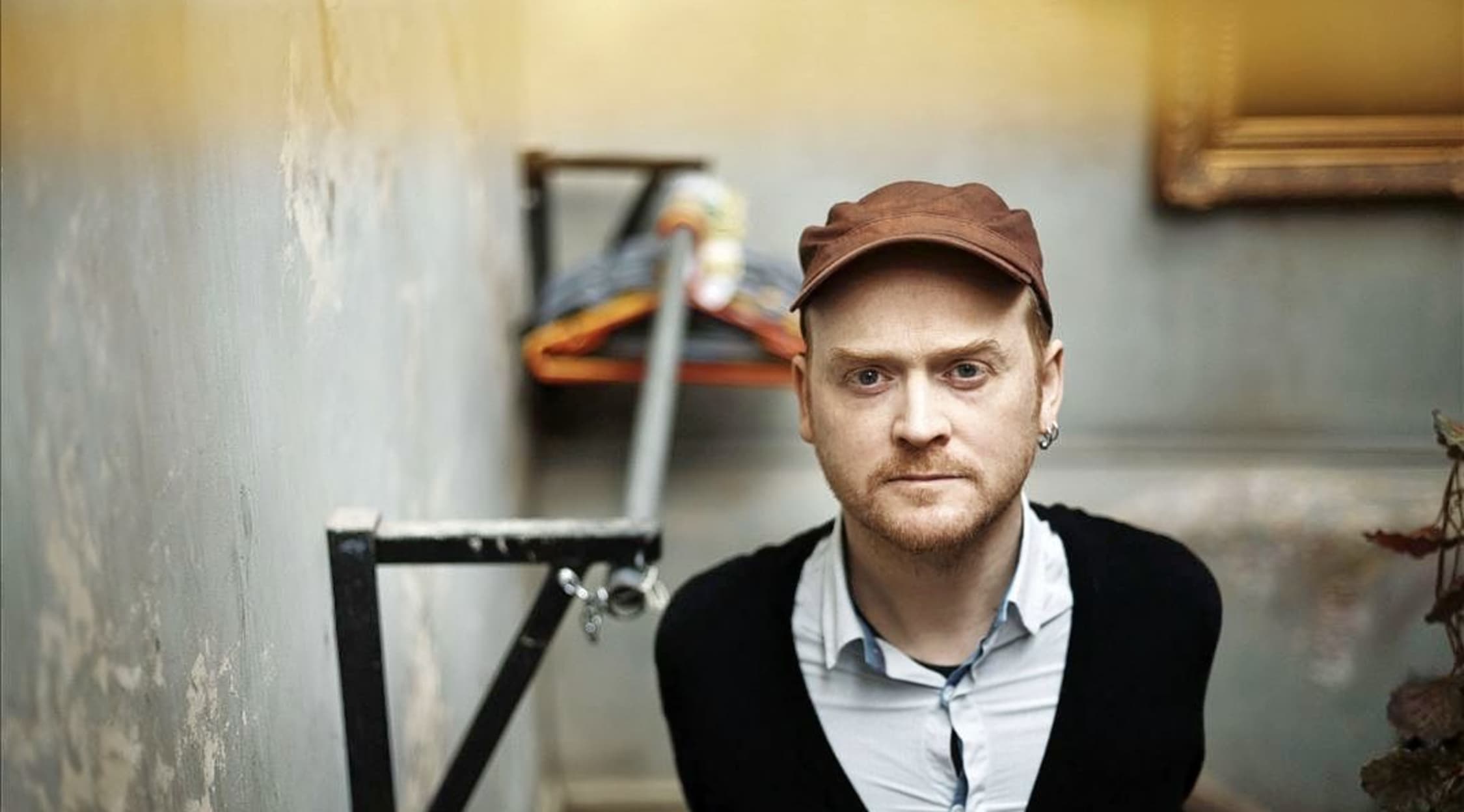 Rovi
James Yorkston Tickets
James Yorkston Makes Singer-Songwriters Cool Again
James Yorkston, the prolific singer-songwriter from Fife, Scotland, is about to embark on a massive European tour that is sure to leave audiences swooning.
Schedule
Those with James Yorkston tickets can see him in a variety of venues throughout Europe. Starting things off in the UK, Yorkston is set to perform at the Deaf Institute in Manchester, before heading to the Fulford Arms in York. Then it's off to the Bodega in Nottingham, The Harley in Sheffield and the Arts Centre in Reading. After heading to the southern coast for a gig in Brighton, Yorkston will head to Bristol and Liverpool to complete the English leg.
It's then off Glasgow, for a performance at The Lighthouse. Shows in Dundee and Aberdeen follow, before a trip to Wales. Yorkston then heads to France, to perform at the Soy Festival, alongside the likes of Lower, Container, and Lushes. He has a gig in The Netherlands before heading to London for a special Christmas show. After the new year, it's on to Germany with shows in Frankfurt, Berlin and Duisburg, among others.
Trivia
Yorkston has several seemingly unexpected connections in the UK music scene, rubbing elbows with the likes of The Fence Collective, Portishead and The Fruit Tree Foundation. He contributes to The Fence Collective's annual Homegames festivals, helping to unearth new bands. He even had a member of the up-and-coming pop group Hot Chip produce his album, "The Cellardyke Recording and Wassailing Society." On top of that, Yorkston's writing skills go far beyond songs: in addition to music, he also wrote a book, 2011's It's Lovely to be Here: The Touring Diaries of a Scottish Gent.
Band
Yorkston is a true throwback to a bygone era: a singer-songwriter comfortable getting on stage with just an acoustic guitar, prepared to perform with the same gravitas as a five-piece outfit. Yorkston is a one-man wrecking crew in the folk music world, and cites influences from everyone from Anne Briggs to Martin Carthy and Can. Now an established folk presence, Yorkston got his start in a punk band, playing bass in a band called Miraclehead. While he does occasionally have a supporting band, The Athletes, he usually performs solo.
Breakthrough
After the legendary John Peel played and praised one of Yorkston's demos, he began regularly playing shows in Edinburgh, supporting Bert Jansch. Yorkston soon toured with John Martyn and scored a record deal with Domino Records as a result. His debut album with the Athletes, "Moving Up Country," was released in 2002.
Hit Albums
Yorkston has proven himself to be a prolific songwriter throughout his career, amassing a massive catalogue in a short period. "Moving Up Country" put him firmly on the folk music map, and the 2004 follow up Just Beyond the River cemented James Yorkston and The Athletes' place in the music scene, reaching number 155 on the UK Albums Chart. The album featured the singles 'Shipwreckers,' which peaked at number 88 on the UK Singles Chart, and 'Surf Song', which peaked at number 241. 2006 brought "The Year of the Leopard," which earned rave reviews from various publications. "When the Haar Rolls In" followed in 2008, and "Folk Songs" in 2009. "I Was A Cat From a Book" was released in 2012, and 2014 brought his latest release, "The Cellardyke Recording and Wassailing Society."
Show Experience
Fans with James Yorkston tickets should expect a mellow, enjoyable evening with fantastic tunes from one of the best folk catalogues in music today. Even the most die-hard Yorkston fan may hear something they've never heard before. With a deep, massively varied collection of albums and songs under his belt, Yorkston is sure to keep audiences on their toes for one hell of an evening. Yorkston's stage presence is quiet and reserved, with a command of the crowd that keeps audiences leaning in and wanting more. He'll also make you laugh, with a dry humour that draws more than a few chuckles. Still, at the core of it all is an impressive musicianship paired with deep, moving lyrics that mark a true artist.
Back to Top
Epic events and incredible deals straight to your inbox.