We didn't find anything nearby, but here's what's happening in other cities.
There aren't any events on the horizon right now.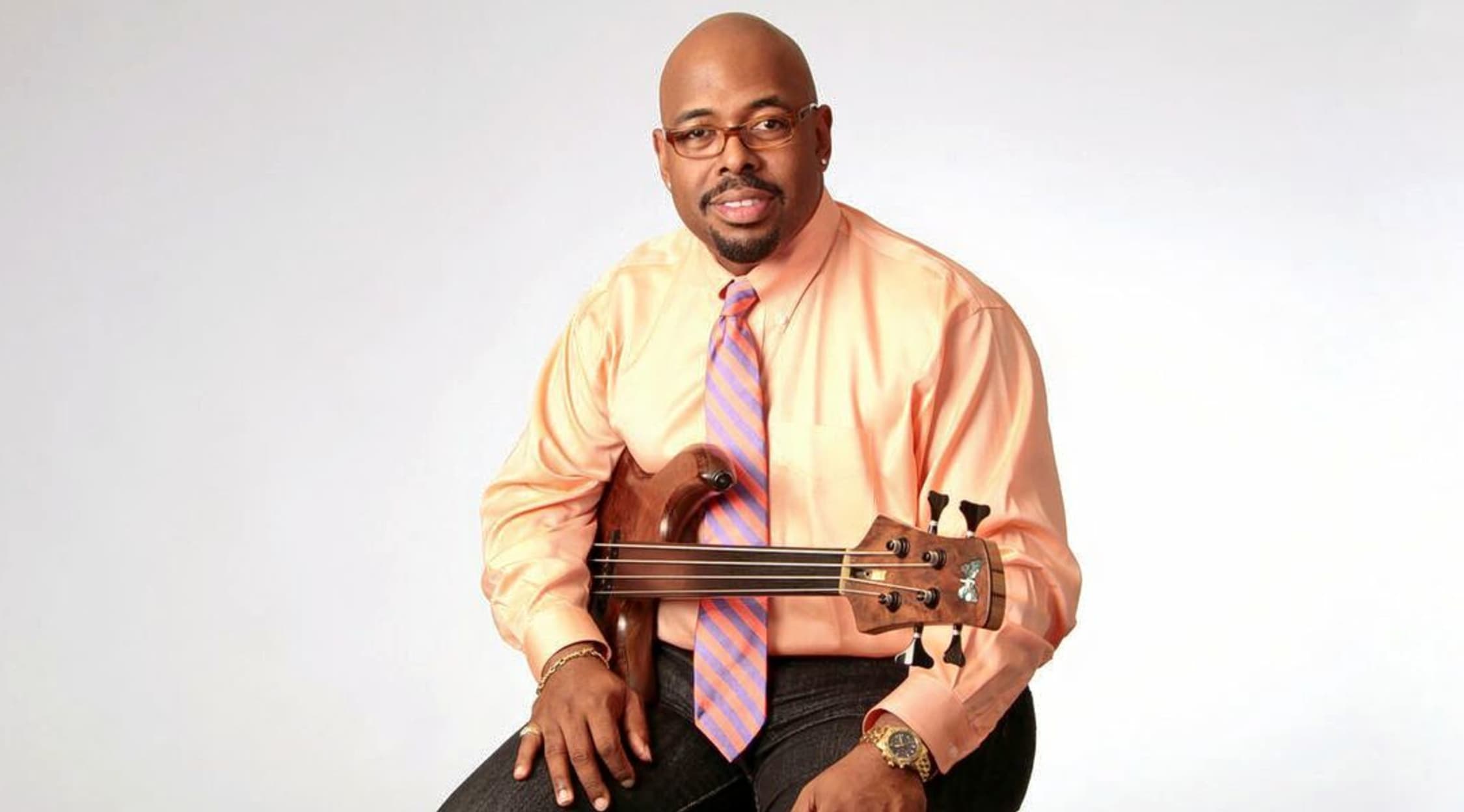 Rovi
Christian McBride Tickets
Christian McBride Bows, Plucks, and Astounds
In the diverse and eclectic world of contemporary jazz, Christian McBride is capable of crossing all borders. Equally at home with avaunt-garde free improvisation or post-bop standards, McBride has become renowned as one of our time's great jazz musicians. Having shared the stage with legends including McCoy Tyner, Freddie Hubbard, and Isaac Hayes, McBride is a jazz musician at the top of his game and a living link between the genre's great 20th century masters and audiences of today.
Schedule
Christian McBride performs all over the world in a wide array of ensembles, whether as a bandleader, featured soloist, or stellar sideman. He has upcoming shows at the prestigious Village Vanguard in New York City's West Village and at The Addition in San Francisco. He will also be performing with Bela Fleck and Brooklyn Rider at a concert in Newark, and fronting the Christian McBride Trio for a short tour with stops in Grand Rapids, Michigan, Portland, Oregon, and at Harvard University in Cambridge, Massachusetts. McBride's name is a ticket seller, guaranteeing audiences one of the most distinctive voices in jazz today no matter who he's playing alongside.
Trivia
Christian McBride earned a new set of fans following his wonderful appearance on the popular podcast and nationally syndicated radio show, The Mouth Radio Hour. McBride shared a hilarious, awkward, and touching story about the first time he met his hero, the jazz great Freddie Hubbard when McBride was a young man. Meeting Hubbard wasn't the only notable fact about McBride's past.
His father and uncle are both double bass players as well, leading McBride to focus on the instrument by attending The Philadelphia School of Performing Arts. He went to school with the musicians who went on to become Boyz II Men. According to McBride, in high school big band he'd regularly get in trouble for introducing wild, atonal changes to standards, leading to frustration from the conductor and amusement from his fellow students.
Band/Singer
Christian McBride attended prestigious Juilliard University in the school's jazz program, and quickly became notorious as one of the school's best double bass players. He was frequently hailed as a prodigy when he was a young man, leading to opportunities to play in bands led by legends including Bobby Watson, J.J. Johnson, Milt Jackson and, of course, McBride's mentor Freddie Hubbard. He's one of jazz's most sought-after side men as a double bassist capable of anything that's asked of him, from holding down a walking blues bass line to leading Charlie Parker tunes at outrageously fast tempi. He has appeared on hundreds of recordings as a supporting musician and led multiple groups of his own, including the Christian McBride Trio and Christian McBride Big Band.
Breakthrough
McBride's breakthrough came at the tender age of 17, when he was invited to join Bobby Watson's legendary group. He was immediately hailed as a teen prodigy and quickly became well-known outside the world of jazz as well, appearing on recordings by Sting, Celine Dion, The Roots, and Queen Latifah. By the time McBride graduated from Juilliard, he had firmly established himself as one of jazz's greats.
Hit Albums
McBride has appeared on more than 300 recordings, and has been band leader on over a dozen albums. His first album fronting a group was Gettin' To It, a 1995 release on Verve Records, For the album, McBride's band featured jazz stars including Joshua Redman on sax, Lewis Nash on drums, and Roy Hargrove on trumpet. In 2010, McBride won a Grammy Award for his intimate album Five Peace Band Love. He repeated the trick the next year in a completely different style with the big band album The Good Feeling.
Show Experience
Christian McBride tickets promise a revelatory jazz experience. He plays at the world's most prestigious jazz clubs and classical concert halls. When at jazz clubs, seating is generally based around tables, while at concert halls there is assigned seating. In either setting, audiences are firmly attentive as they listen to one of the great jazz masters perform with hand-picked ensembles of virtuosic musicians.
Back to Top
Epic events and incredible deals straight to your inbox.