We didn't find anything nearby, but here's what's happening in other cities.
There aren't any events on the horizon right now.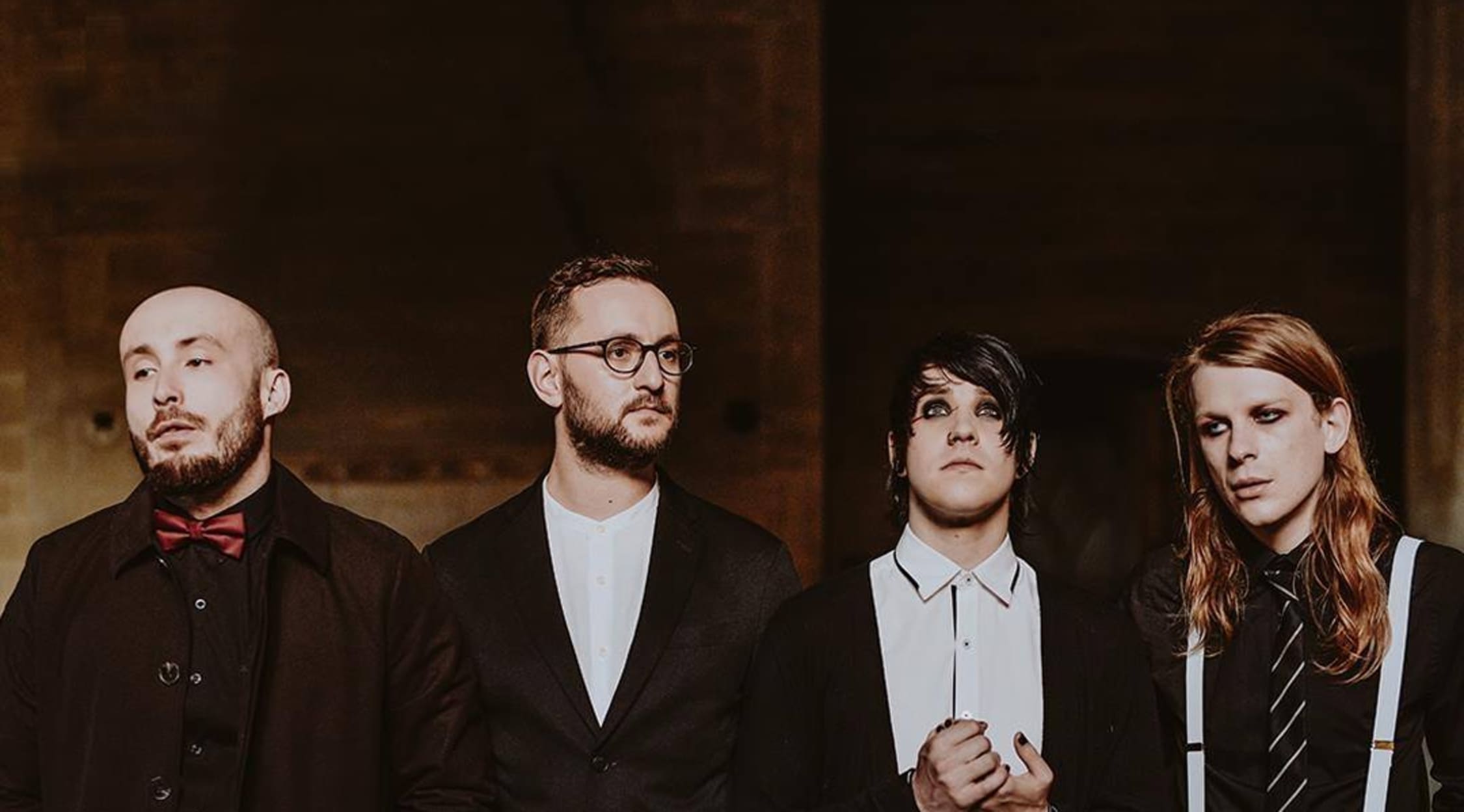 As It Is Tickets
"
As It Is Tickets
If you haven't heard of Brighton's fast rising pop-punk band, or purchased As It Is tickets, then you need to get with the programme. With a sound reminiscent of bands such as Taking Back Sunday and the Starting Line, As It Is utilises a truly melodic, emo quality that has taken the U.K. and Europe by storm.
Schedule
As It Is will definitely have a busy summer, as their tour will take them from venues in the U.K. to across the pond in cities such as Ventura, California and Houston, Texas. As It Is will also perform for the upcoming Vans Warped Tour that goes along with the release of their new album.
Trivia
Lead singer Patty Walter is actually quite the YouTube Sensation, with his cover of Miley Cyrus' 'Wrecking Ball' well past the two million views mark. He also has punk covers of 'Let It Go' from Disney's Frozen (not necessarily for kids) and 'This is Halloween' from The Nightmare Before Christmas.
Band
Don't let the fresh, youthful faces of As It Is fool you. This young, punk-pop infused band knows how to scream alongside the best of them. Singer Patty Walters provides a deceptively adorable face, but underneath that lurks and edge that infuses each song with a hardcore, devil-may-care attitude. Guitarists Ben Biss, Andy Westhead, drummer Patrick Foley, and bassist Alistair Testo round out the up and coming wonders.
Breakthrough
The response to As It Is was so great that many in the music industry began to take notice, including major record labels. Fearless Records decided to jump on the chance to create As It Is's debut album, and took them across all the way to Florida in order to get it recorded with producer James Paul Wessler, who has also worked with Paramore and Dashboard Confessional. As It Is was also the first U.K. band to have ever signed on under the Fearless label.
Hit Albums
As It Is has an upcoming release of its new album Never Happy, Ever After, and has also released a video to one of the songs, "Cheap Shots and Setbacks." Fans interested in sampling their sound can check out their YouTube page, which also has a video for the song "Dial Tones." As It Is has previously released four independent albums, beginning with Two Track in 2012, which was followed by 2013's Blenheim Place, which had both an electric and acoustic version. In 2014, As It Is released This Mind of Mine, which helped build on the strong following the pop-punk band had built up in the U.K. and across Europe.
Show Experience
Fans of the group are in for a show filled with a lively group rocking out to each and to every tune. There is a lot of jumping up and down, with young faces dedicated to making the most of the moment they are in. If you are lucky enough to get As It Is Tickets, make sure you rock out as much as you can, because you just might end up being pulled up on stage by Patty Walters.

"
Back to Top
Epic events and incredible deals straight to your inbox.