We didn't find anything nearby, but here's what's happening in other cities.
There aren't any events on the horizon right now.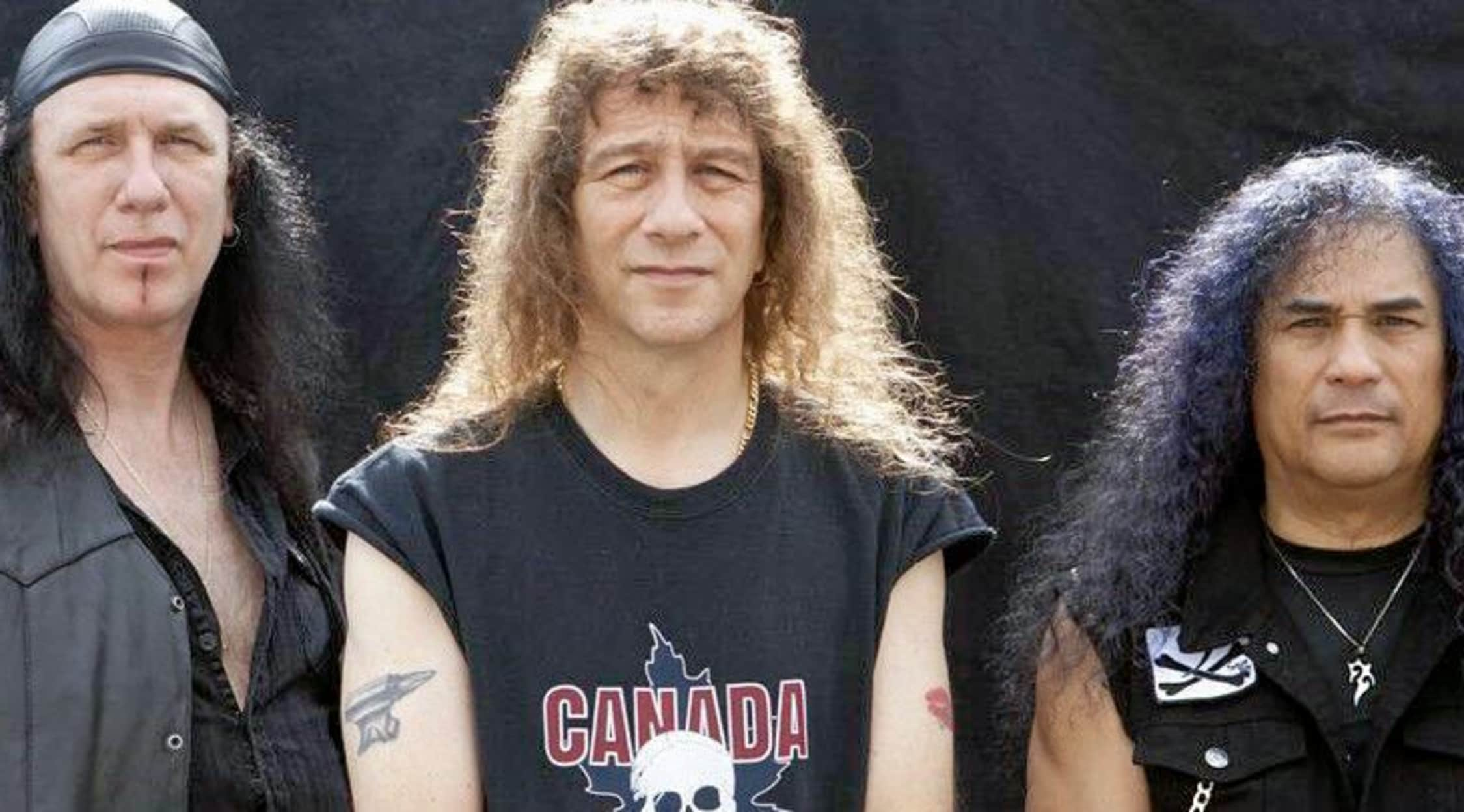 Rovi
Anvil Tickets
"
Anvil Tickets
Anvil are back! These original Canadian metal monsters helped influence everyone from Slash to Slayer to Motörhead. Now, over 30 years into the band's career, they're finally getting the recognition they deserve.
Schedule
Anvil are keeping up a relentless tour schedule. Their Hope In Hell Tour takes them across the United States, from New York to Texas to Washington, and then into the UK and Europe. They'll be playing a number of summer festivals, including Muskelrock in Bladinge, Sweden, Bang Your Head in Balingen, Germany, and MetalDays in Tolmin, Slovenia. Watch for Anvil tickets for upcoming shows throughout the year.
Trivia
In recent years, Anvil have gone from cult success to household name, thanks to the 2009 rock documentary Anvil!: The Story Of Anvil, which described the band's illustrious (and not-so-illustrious) history. Many compared Anvil's story to a "real-life Spinal Tap," with the band playing to disastrously empty rooms, teaming up with shady promoters, and threatening to quit on each other.
And yet, it was also a story of triumph, of the true spirit of rock'n'roll: two dudes too stubborn, too proud, and too in love with what they do to ever quit. After a premiere at Sundance, the film went on to critical success and earned praise from the metal community at large, helping to kick start the second phase of Anvil's career.
Band
While Anvil has seen a stream of bass players and guitarists, the two central members have always remained: Steve "Lips" Kudlow on vocals and lead guitar and Robb "Robbo" Reiner on drums. Lips and Robbo have been playing music together since meeting in a Toronto, Canada high school.
Breakthrough
Barely out of high school, Anvil released their debut album, Hard 'N' Heavy, in 1981. The wild vocals, pounding drums, and heavy bluesy groove caught the attention of Canadian indie label Attic Records, who re-released the album and put out the band's next two: Metal On Metal (1982) and Forged in Fire (1983).
By now, Anvil were starting to gain some major buzz. They co-headlined 1984's Super Rock in Japan with Scorpions, Whitesnake, and Bon Jovi. Lemmy from Motörhead asked Lips to join the band (he declined), and Aerosmith manager David Krebs added Anvil to his client list.
Hit Albums
The band soon signed to major American metal label, Metal Blade Records, who released their next three albums, including 1987's Strength of Steel, which cracked the Billboard top 200 and included popular tracks "Mad Dog," "Straight Between the Eyes," and "Wild Eyes."
Aside from that, Anvil mostly faded into obscurity over the next decades, despite releasing a total of 13 albums. Then, in 2009, the rock documentary Anvil!: The Story of Anvil was released and introduced a whole new generation to Anvil. This is Thirteen, the album the band self-released right before the documentary came out, was re-released under Vh3 Classic Records, and the band went on to headline the 2009 Download Festival and open for AC/DC on their North American tour. Albums Juggernaut of Justice (2011) and Hope in Hell (2013) went on to critical acclaim and solid sales.
Show Experience
With a whole new generation of fans now getting into the band, there has never been a better time to pick up Anvil tickets and see the band live. Anvil shows are thick with metalheads of all ages, and the band are relishing the attention. Anvil are in top form: Lips is a master on his signature Flying V electric, Robbo hammers hard at the kit, and both of them look like they're having the time of their lives up on stage. And, with over 30 years worth of songs to pull from, the sets feature the full history of Anvil, from classic tracks like "Metal on Metal" and "666," to newer material that rocks just hard as ever.

"
Back to Top
Epic events and incredible deals straight to your inbox.