We didn't find anything nearby, but here's what's happening in other cities.
There aren't any events on the horizon right now.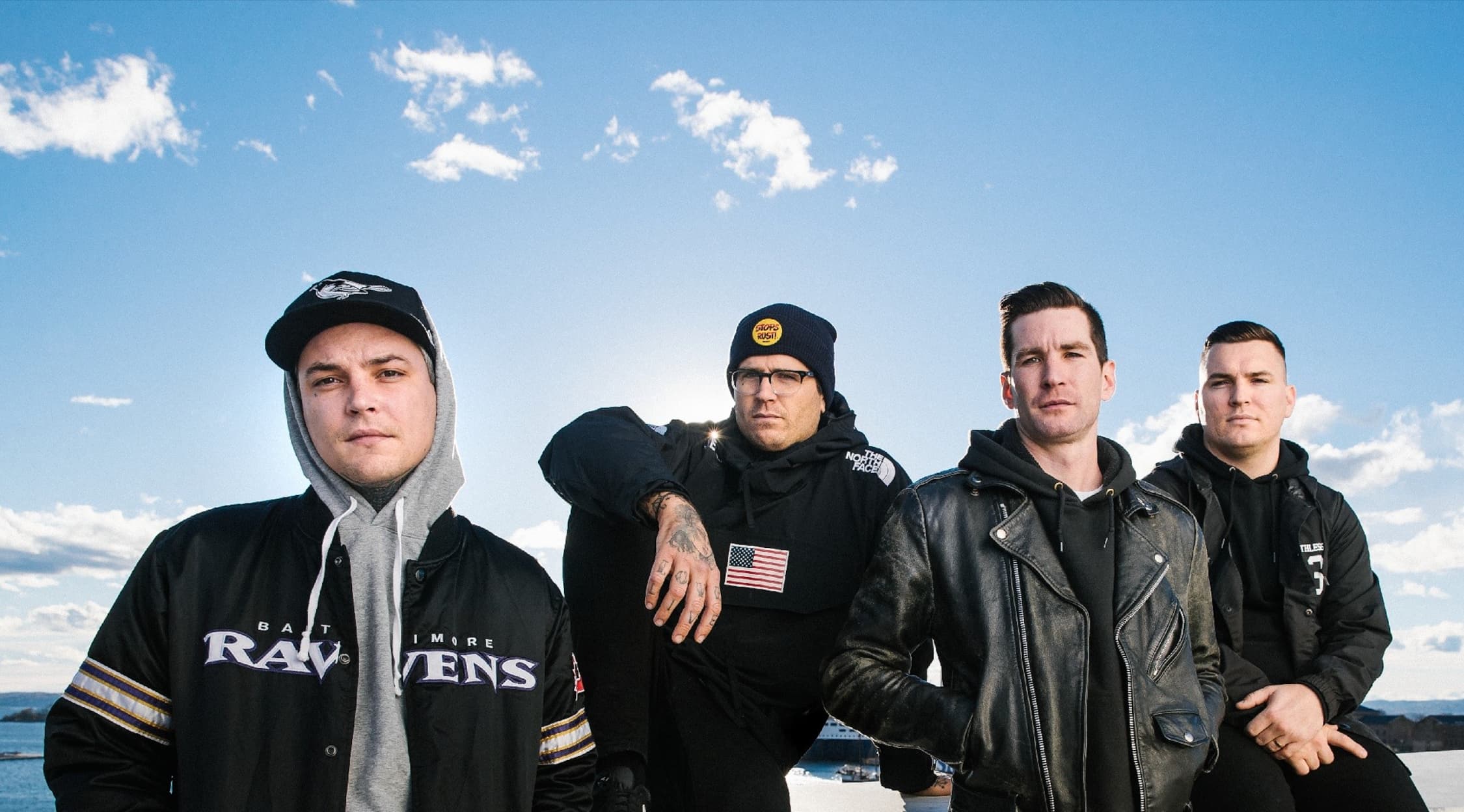 The Amity Affliction Tickets
Get Ready to Rock With The Amity Affliction!
The Amity Affliction is an Australian metalcore band that has been making hardcore rock music since 2003. They hail from the small town of Gympie in Queensland and have released four albums. The band has toured across Australia and the United States, and has built quite a following for their guitar-heavy metal music.
Schedule
The Amity Affliction is set to tour throughout the United States, Europe and Australia. They have a busy schedule to keep up with and are quickly selling out shows everywhere they go. They are playing the Orpheum in Tampa, Florida as well as The Underground in Mesa, Arizona before they head to Europe. Some of their biggest shows are at Lido in Berlin and Proxima in Warsaw. After that they head back to their homeland to play at places such as Anu Bar in Canberra and Waves in Wollongong.
Trivia
The band was named to honour the members' close friend who died in a car crash in high school. The band has gone through many permutations of members and the guys in the 2014 lineup have side projects that they work on as well, including a hardcore band called The Author, an electro style band called Lovecats and a band called Swear Words.
Band/Singer
The Amity Affliction was formed in 2003 during the founders' last year of high school. The band's 2014 lineup includes Ahren Stringer on vocals, bass and guitar, Joel Birch on vocals, Ryan Burt on drums and percussion, and Dan Brown on guitar. The boys have rotated instruments quite a few times so they are each accomplished at many types of instruments. Dan Brown is the newest member, having joined the band in March 2014. Lead guitarist Troy Brady decided to leave the band on October 11, 2014, leaving Ahren Stringer as the only original member in the band.
Breakthrough
This group has been playing under the name The Amity Affliction since high school but it wasn't until the release of their first self-titled demo in 2004 that the public began to take notice of them. In 2005, they released a debut EP, and began touring the East Coast, gaining more momentum. Following the release of the debut EP, they received attention from the public and from critics, and kept up a busy touring schedule.
Hit Albums
The Amity Affliction has released four full-length albums. The first was Severed Ties, which was released in 2008, was on the Australian Albums Chart for one week at No. 26. In 2009 they released Youngbloods, which debuted at No. 6 on the ARIA charts. Their next album was Glory Days, which was a compilation of some of their past music and served as the basis for most of their live sets. Their most recent album, Let the Ocean Take Me, came out in 2014.
Show Experience
This band has built a strong reputation for playing loud, thrashing and epic performances all around the world. They have played on the Warped Tour, which is known for inviting exciting bands with a knack for filling the arenas and making some serious noise. If you're lucky enough to score The Amity Affliction tickets, be prepared to be up on your feet. The Amity Affliction fans tend to be jumping, dancing and moshing throughout entire shows. You might get tired, but it will be worth it to share the experience with a crowded house full of hardcore fans!
Back to Top
Epic events and incredible deals straight to your inbox.