We didn't find anything nearby, but here's what's happening in other cities.
2 events in all locations
-

Santander Arena, Reading, PA, US
-

Lawrence Joel Veterans Memorial Coliseum, Winston-Salem, NC, US
Ricardo Montaner tour venues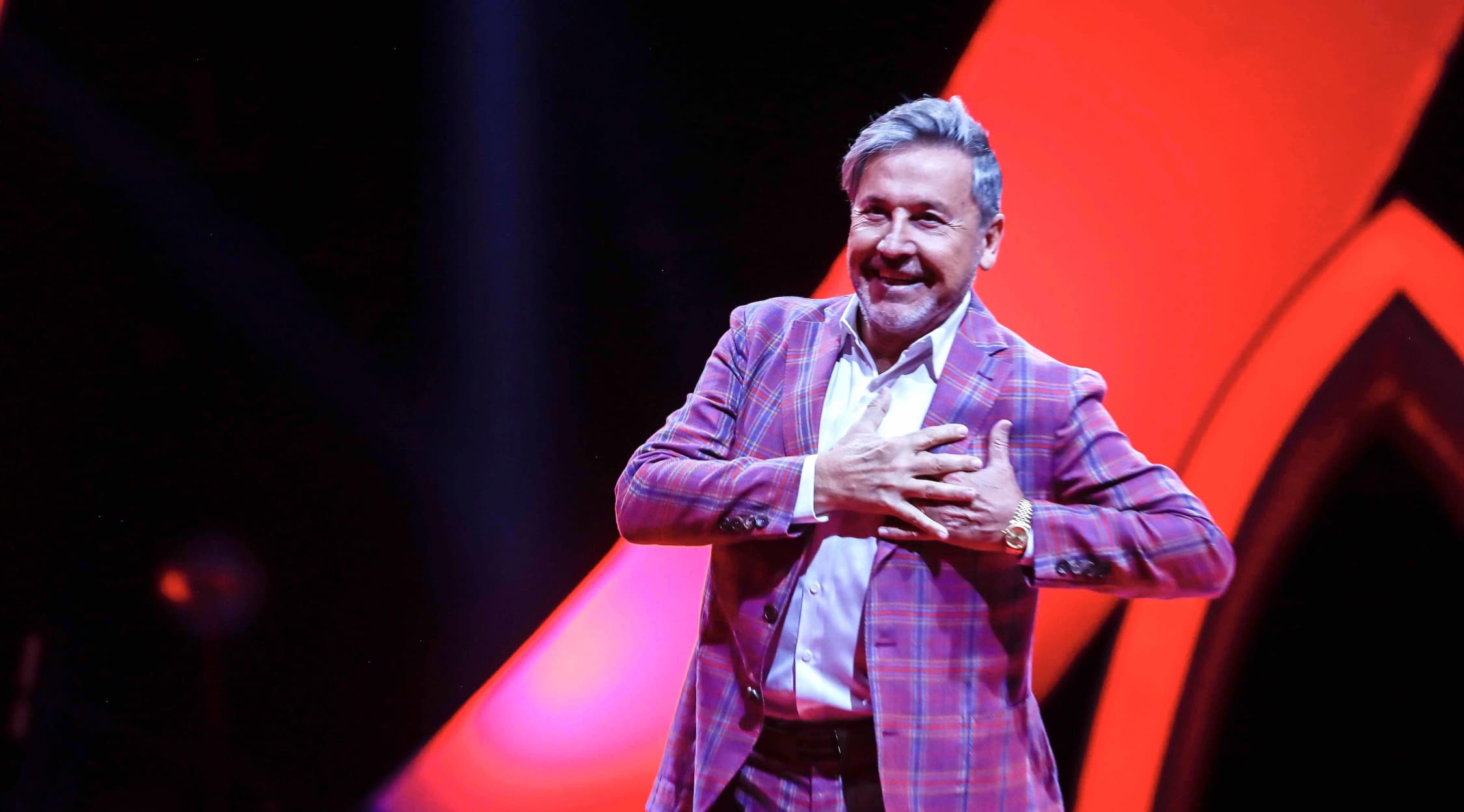 Zuma Press
Ricardo Montaner Tickets
Ricardo Montaner Tickets
Ricardo Montaner is a legend in the world of Latin American music. For over 40 years, his sweet voice has soared across radio waves, music charts, and even movie soundtracks. Known for beautiful singles like "La Cima del Cielo" and "Yo Que Te Amé," Montaner consistently wins hearts and applause from fans across the world who enjoy his moving live performances as well as his recorded works.
The Top of the Sky and the Charts
Ricardo Montaner's full name is actually Héctor Eduardo Reglero Montaner. He's been singing since he was a child, and his smooth voice has only become more enchanting with age. Montaner released his first single, "Mares," back in 1976. Since then, he's released over 24 studio albums, hosted massive concerts across the Americas and topped the Billboard charts on many different occasions. His 2016 album Ida y Vuelta reached No. 2 on the list of Top Latin Albums. Ricardo Montaner received the Latin Grammy Lifetime Achievement Award in 2016 for his continual contributions to musical culture. Montaner performs a significant amount of philanthropic work in his spare time; he's been named Goodwill Ambassador by UNICEF in 2007 and World Health Champion by PAHO in 2011.
Where can I buy Ricardo Montaner tickets?
Montaner's shows are blowout concerts that host thousands; tickets often sell out well in advance. Grab your Ricardo Montaner tickets before they're gone at StubHub.
Does Ricardo Montaner still tour?
Ricardo Montaner started his career in the 1970s. Over 40 years later, he's still recording and touring consistently. He released the album Montaner in 2019 and followed it up with a tour that took him through the United States and across Latin America. Fans travel from across the world to see this celebrity perform, and a legend like Ricardo Montaner has never been one to disappoint. He expects to continue touring for years to come.
When is Ricardo Montaner performing near me?
After a 2019 tour that took him through the United States, Mexico and Costa Rica, Ricardo Montaner is taking a short break to relax and celebrate the success of his new album Montaner. Fans hope to see him back on the road sometime in 2020.
What does Ricardo Montaner music sound like?
Ricardo Montaner has been performing for over 40 years, but all of his music still carries the same dulcet tones. Montaner is a classic singer who performs romantic music in Spanish, his native language. His backing tracks branch out across a variety of musical genres; you might hear tones of pop, rock, folk or global music. Montaner often switches his style to keep up with the times; his latest album has a distinctly urban sound. Whatever type of music Montaner feels like producing, he always creates something with the same flair and passion that have kept him popular for decades.
What songs is Ricardo Montaner best known for?
Montaner's most popular song is definitely "La Cima del Cielo," which translates to "The Top of the Sky." This song hit No. 1 on Billboard in 1990. Other No. 1 hits from the '90s include "Quisiera," "Castillo Azul," and "Piel Adentro." Proving that he wasn't just a favorite of the last century, Ricardo Montaner hit No. 2 on the charts in 2002 with "Yo Puede Hacer."
Has Ricardo Montaner ever been featured in other media?
Ricardo Montaner's voice is often recognized at the singer of "Vamos Pa'la Conga" on the Beverly Hills Chihuahua soundtrack in 2008. Other popular artists that contributed to this movie are Los Lonely Boys and George Thorogood. Montaner is also known for the soundtracks of 1999's Muchacho Solitario and 2016's Pasapalabra.
Back to Top
Epic events and incredible deals straight to your inbox.