We didn't find anything nearby, but here's what's happening in other cities.
There aren't any events on the horizon right now.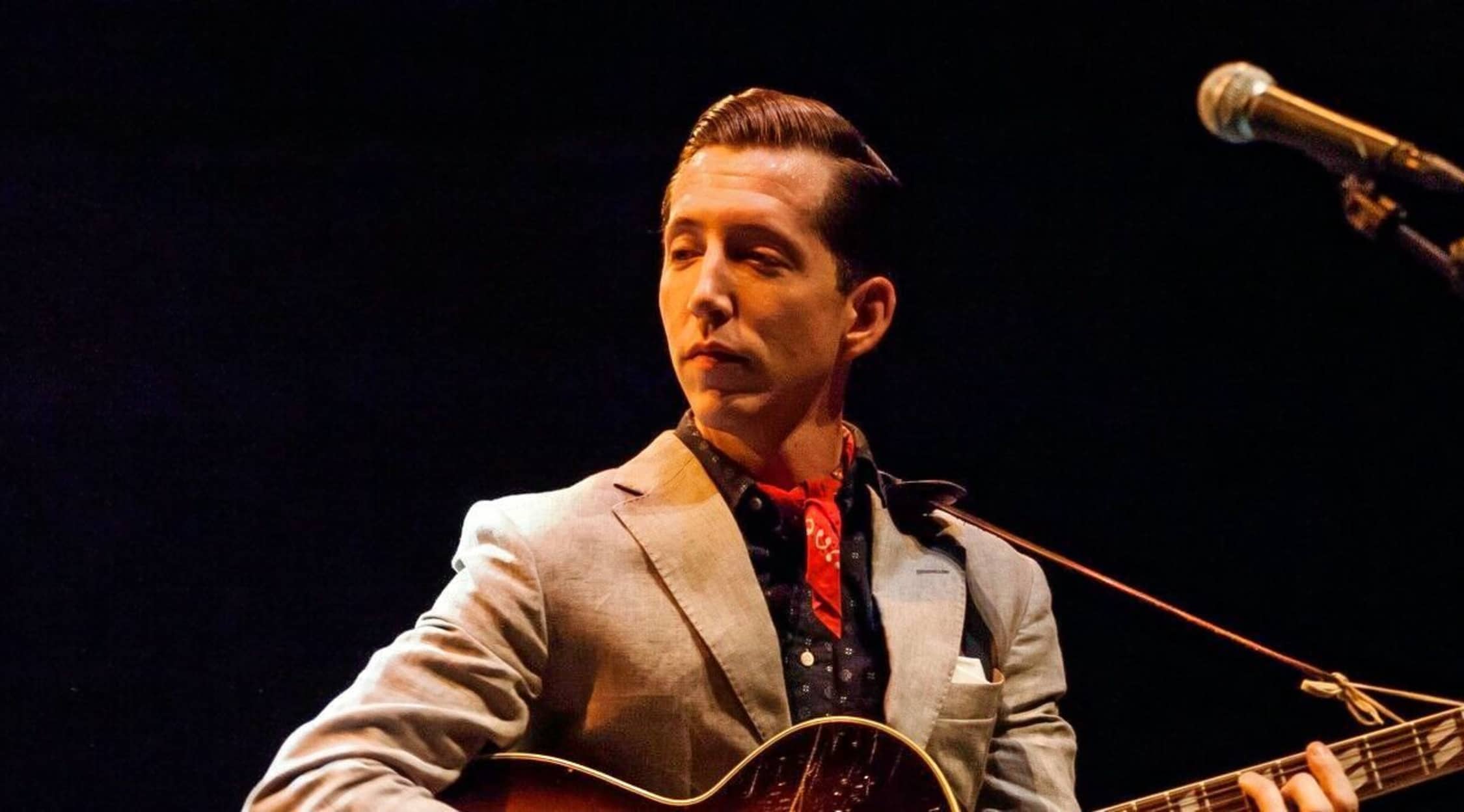 Alamy
Pokey LaFarge Tickets
Pokey LaFarge Tickets
Pokey LaFarge is bringing back the class and sophistication that went out with Sinatra, Cash and other roots musicians. Touring with a 5-piece band and showing what American folk music is really all about, this musician makes sure that those with Pokey LaFarge tickets are in for a treat.
Schedule
Although he calls America home, Pokey LaFarge has never been afraid to get his feet wet by crossing the pond. He's performed everywhere from the Hedon Grote Zaal in the Netherlands to the Islington Assembly Hall in London. He's also made stops over at the O2 Academy 2 Oxford and the Brudenell Social Club in Leeds. Over in the former colonies, his band has played everywhere from The Vogue Theatre in Indianapolis to Lincoln Hall in Chicago. Upcoming tour dates will have LaFarge hanging out at the Great American Music Hall in San Francisco, the Terminal West at King Plow in Atlanta and the famous Troubadour in West Hollywood.
Trivia
Pokey LaFarge's real name is Andrew Heissler, but his nickname "Pokey" came at a very young age when his mother would have to nag him about being slow. His style of not getting anywhere fast seems to have followed him into his teen years, as he made his way to the West Coast by hitchhiking at the age of 17. It was here that he began his career earning money by performing on street corners.
Band/Singer
Pokey LaFarge got his start by playing street corners, but he would eventually start touring around with The Hackensaw Boys. During this time, he put out a few solo albums before joining up with the South City Three to begin his trek outside of the solo arena. The South City Three was composed of upright bassist Joey Glynn and harmonica player Ryan Koenig, who LaFarge had met during his travels, and guitarist Adam Hoskins. After the band released their first album, "Riverboat Soul," Pokey LaFarge and the South City Three toured extensively across the U.S. and Europe. They've now performed on stages all across the globe and even won the Independent Music Award for Best Americana Album twice.
Breakthrough
Although Pokey LaFarge and his band had begun to get noticed upon winning the award for Best Americana Album of 2010, it wasn't until a year later when they began touring extensively with Jack White, founding member of The White Stripes, that they had their breakthrough. During their tour with White, the band also collaborated with the rock megastar on the song "I Guess I Should Go To Sleep," which increased their exposure even more. After this point, their new music would receive considerable airplay and their tour route would expand all the way to Australia.
Hit Albums
LaFarge's debut album, "Marmalade" (2006), made a big hit in the grassroots arena, but his newer albums would get even wider acclaim. "Middle of Everywhere" (2011) and "Riverboat Soul" (2010) both received critical acclaim thanks to the band's incorporation of country blues, ragtime, Western swing and early jazz all rolled into one. These albums even won their own respective awards for Best Americana Album.
Show Experience
Individuals with Pokey LaFarge tickets can expect to be transported back to post-Prohibition America. LaFarge hits the stage in a perfect pin-striped suit with his hair slicked back. He even carries his acoustic guitar (using a short strap, of course) to ensure that the full folk atmosphere is apparent. Fans will get a toe-tapping experience fully equipped with harmonicas, a bass player -- the giant violin type, not a rock bass -- and a backdrop that's nothing like the decorations that contemporary musicians overuse these days. Song subjects will range from life on the road to having similarities to a catfish, but no matter which song LaFarge is singing, fans will walk away knowing they witnessed something special.
Back to Top
Epic events and incredible deals straight to your inbox.