We didn't find anything nearby, but here's what's happening in other cities.
There aren't any events on the horizon right now.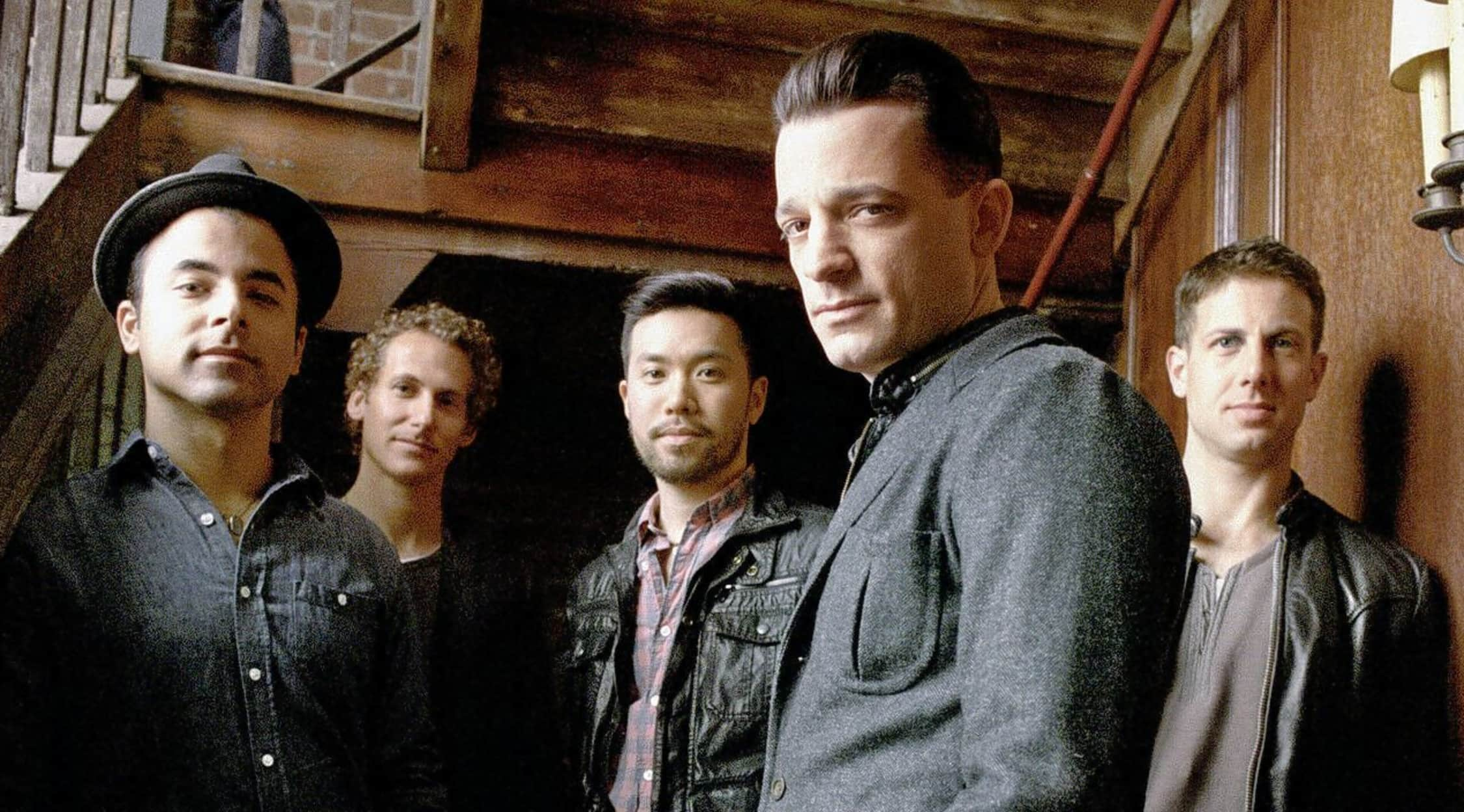 Rovi
O.A.R. Tickets
O.A.R. Tickets
The seemingly meteoric rise of O.A.R. is built on the energetic band's ambitious touring schedule. This tightly packed series of performances means you're liable to see the group perform at all times of the year and in every season. Some of O.A.R.'s best albums are live performances, and this daring approach is exemplary of its true talent. The band started from a simple proposition that was pushed by lead singer Marc Roberge, which inspired the band members to create nine studio albums made to be heard live.
"Follow Me, Follow You" into a Live O.A.R. Concert
O.A.R.'s music reveals the impact that human connections can have. Fans connected to what was at first a few whispers and word-of-mouth. This word-of-mouth is what brought the group into the minds of listeners across the US. When the nation's most engaged lovers of music heard "I Feel Home," the "voice" of the band got louder. The inspirations for O.A.R's music laid a foundation for their new sound. Reggae, funk, folk and rock guide these professionals into a display of acoustic and electric instruments. The way the band approached these sounds wasn't expected during the time of O.A.R.'s rise into fame. The group's "Turn the Car Around" was a critical piece in their professional lineup. Unlike what most people thought, however, it's a tune that's really about the excuses someone can make in life. According to vocalist Marc Roberge, "It's not about the people holding you back. It's really about you."
Where can I buy O.A.R. tickets?
You can buy O.A.R. tickets and check on all the band's upcoming performances and tour dates at StubHub. StubHub is the world's largest online ticket marketplace, and you can purchase tickets from its mobile or desktop apps with confidence because all tickets are backed by a FanProtect guarantee.
Who are the members of O.A.R.?
The band got its start in one of the most unlikely places - Rockville, Md., just north of the US capitol. On the keyboard is Mikel Paris. The lead guitar is performed by Richard On, supported by Jerry DePizzo who keeps the rhythm steady with his guitar. The group's percussions are led by Chris Culos. The crisp voices behind lead singer Marc Roberge come from Evan Oberla and Jon Lampley. Evan is also the band's trombone section who partners with trumpeter Jon Jampley.
Which songs are on O.A.R.'s setlist?
Surprises are a key ingredient in the band's live performances. "Dareh Meyod," the group's 2003 hit, which speaks about the difficulty of love when you're touring, is a fan favorite. Hits like "Heaven," "Crazy Game of Poker," "Love and Memories," "Shattered" and "This Town" are also showcased live.
Is O.A.R. coming to any U.S. cities?
In sticking to its true nature, you can expect O.A.R. to appear across the United States. Bayfront Festival Park is expecting the band in Duluth, Minnesota. Oklahoma City, Okla., will host the group at Jones Assembly. Red Rocks Amphitheater in Morrison, Colo., Red Butte Garden in Salt Lake City, Utah, and Moore Theatre in Seattle, Wash., are some of the venues the band will play at.
What are some albums by O.A.R.?
The inspiring albums of O.A.R. include The Wanderer, In Between Now and Then, Risen, The Mighty O.A.R., Rain or Shine and Any Time Now.
What can I expect from O.A.R.?
The band relies on a large group of performers to create musical experiences that will impress any crowd. From a saxophone to a sousaphone, this group brings together a creative stream of inspiration. The Mighty O.A.R. tour is set for the 2019 season. O.A.R will use music from its 2019 LP for this summer tour. Songs like "Knocking at Your Door," "California" and "The Mighty" are planned as part of the stage show.
Are any bands similar to O.A.R.?
Fans of O.A.R. may also like the sounds of Jimmy Eat World and Rob Thomas.
Back to Top
Epic events and incredible deals straight to your inbox.