We didn't find anything nearby, but here's what's happening in other cities.
There aren't any events on the horizon right now.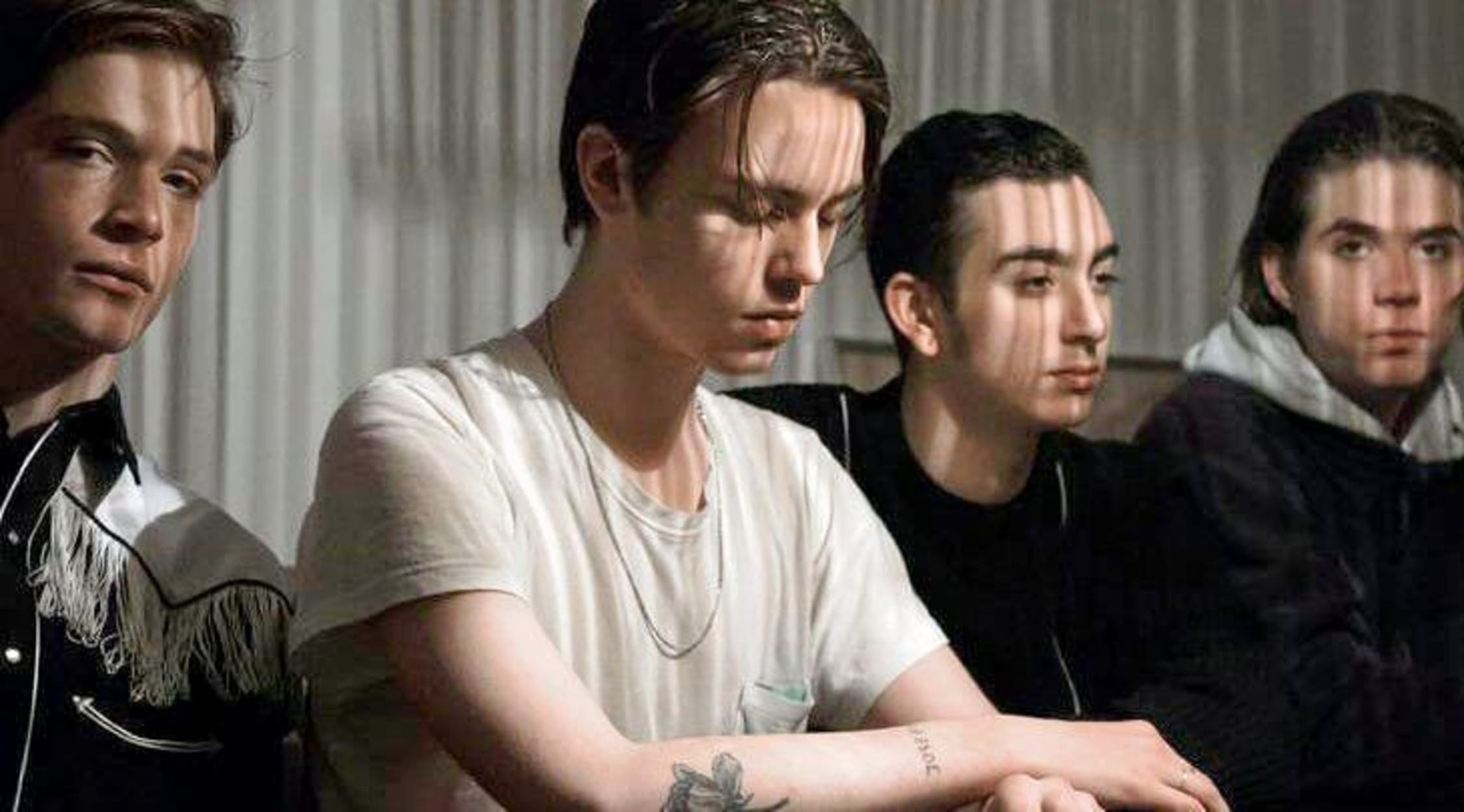 Rovi
Iceage Tickets
Iceage captivates in Copenhagen
Iceage is a Danish group born in the post-punk revival of the 2000s. Elias Bender Rønnenfelt formed the group with his teenage friends Johan Surrballe Wieth, Dan Kjær Nielsen, and Jakob Tvilling Pless in 2008 and quickly gathered listeners with sophisticated yet hard-hitting indie punk. StubHub is your source to buy Iceage tickets, no matter where in the world the quartet is playing.
Post-punk on the band's own terms
Iceage's sound has been shaped through the band's work with several independent record labels. The New York-based Matador Records is their current label, having released every studio album since 2013's "You're Nothing". Iceage creates music that is expressive, articulate and poetic, while never losing the free spirit and DIY ethic of punk music. Rønnenfelt's voice rasps and glides over an assemblage of guitars, drums, horns, keyboards and other instruments without ever being overpowered by it. The band is influenced by American and British artists, which leads to them being played alongside acts such as Shame and Ought. Iceage's concerts have a reputation among fans for being physical and energetic, with a constantly simmering or erupting energy. Rønnenfelt's lyrics draw inspiration from outside influences such as literature, art and society, but also from his internal dialogue and how he finds himself reacting to those outside influences. Be taken on a journey that is both introspective and heart pumping by purchasing Iceage tickets today!
Growing and evolving internationally
Iceage's take on independent punk music has earned them acclaim beyond what they could have imagined when first forming in Copenhagen in 2008. One of frontman Elias Bender Rønnenfelt's inspirations, punk pioneer Richard Hell (of Richard Hell and the Voidoids), has praised Iceage. Rønnenfelt has also cited artists ranging from Teen Idles to David Bowie as musical inspirations. Iceage first signed onto Tambourhinoceros Records in Denmark and Dais Records in the United States to release their first album. This record, called "New Brigade", was full of explosive and passionate youthful energy. After breaking into the New York music scene in 2013, Iceage impressed successful indie record label Matador and has been working with them ever since. The band has let its sound grow organically, never consciously confining itself to a specific genre and layering new aesthetics and inspirations over their work. Iceage's three first albums have all been nominated for IMPALA's European Independent Album of the Year award. In between albums, Rønnenfelt and Wieth have also juggled a side project dubbed "Marching Church", where they expand their repertoire beyond punk. Witness Iceage's musical growth live by buying and selling on Iceage tickets through StubHub!
Back to Top
Epic events and incredible deals straight to your inbox.