We didn't find anything nearby, but here's what's happening in other cities.
There aren't any events on the horizon right now.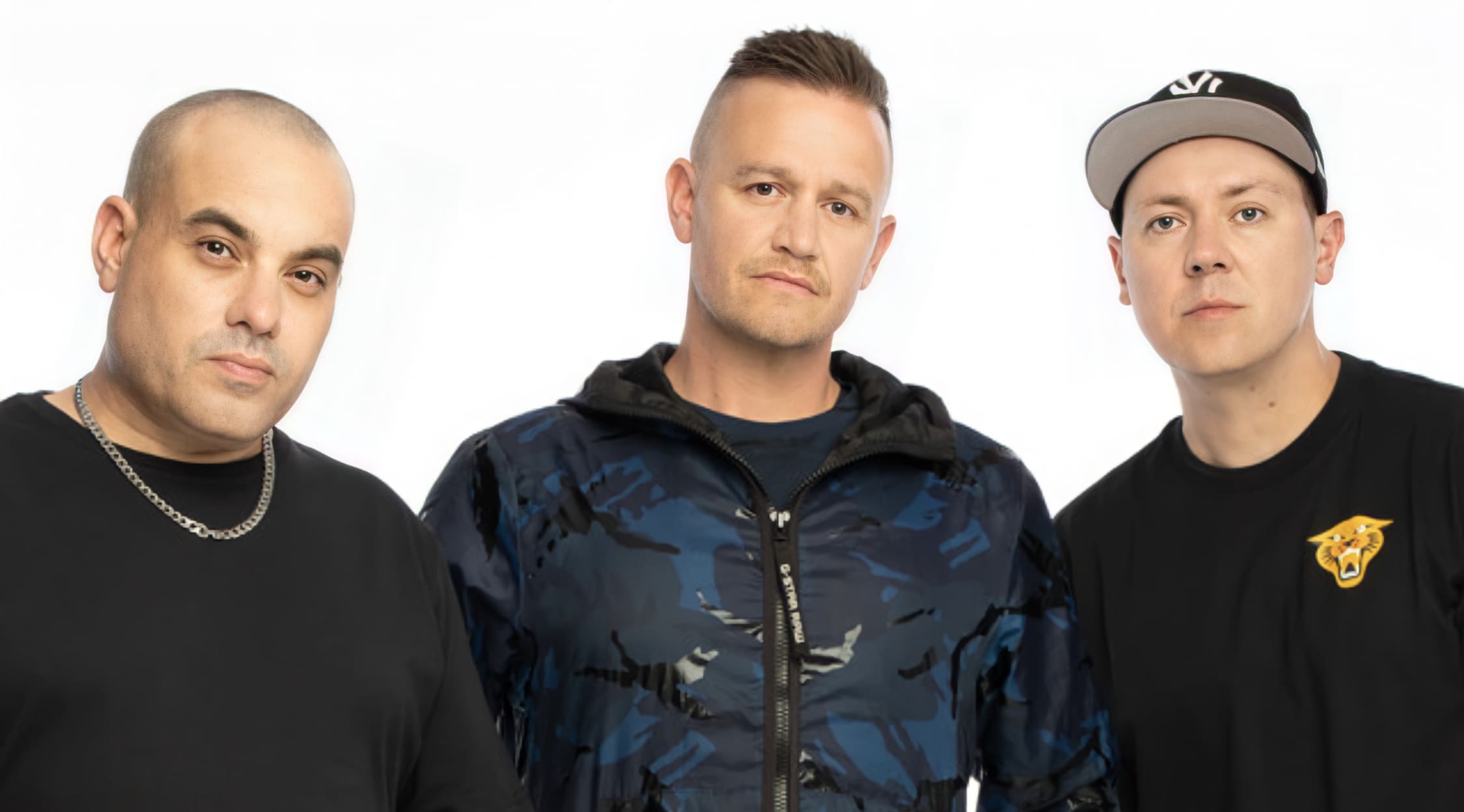 Hilltop Hoods Tickets
Hilltop Hoods Tickets
Hilltop Hoods have been taking the live stage -- and the hip-hop charts -- by storm since the early 1990s, combining lively hooks and surprising lyricism with driving, rapid-fire rap. This chart-topping group was the very first Australian hip-hop group to top their own country's charts, and quickly expanded to enormous popularity across Australia and Europe.
Schedule
Hilltop Hoods are showcasing their sprightly hooks and catchy beats with a busy touring schedule that will take them through Europe, the United Kingdom and Australia, with shows scheduled at venues like Zoom in Frankfurt, the Electric Ballroom in London, and the Falls Festival in several Australian cities.
Trivia
The Hilltop Hoods got their group name from another South Australia locale: the MCs' home suburb of Blackwood, which locals often refer to as "the Hilltop." The group has maintained a positive presence in the community that gave them their name. In 2005, for instance, they established the Hilltop Hoods Initiative, a grant to support up-and-coming Australian hip-hop artists.
Band/Singer
Hilltop Hoods began taking shape in the early 1990s when two of the founding members, Matt Lambert, AKA MC Suffa, and Daniel Smith, AKA MC Pressure, met at high school in South Australia. A third founder, Ben Hare, AKA DJ Next, left the group in 1999 and was replaced by Barry Francis, AKA DJ Debris. Since then, the lineup has held steady, spanning three decades, although you'll also find the members of Hilltop Hoods performing as part of a hip-hop collective called the Certified Wise Crew, which includes members of other local groups, including Terra Firma, After Hours and Cross Bred Mongrels.
Breakthrough
Hilltop Hoods enjoyed a stellar year in 2006. Their fourth album "The Hard Road" became the first Australian hip-hop album to hit number one on the Australian Record Industry Association charts, and also won two Australian Record Industry Association awards: Best Independent Release and Best Urban Album. However, it was their third album, "The Calling," released in late 2003, that really signalled the group's entrance into the mainstream. "The Calling" was certified platinum in 2006 and appeared on the ARIA charts twice: first in 2004, then again in 2012, more than eight years after its first release.
Hit Albums
Hilltop Hoods followed up the success of "The Hard Road" with three more number one albums: "State of the Art" in 2009, "Drinking From the Sun" in 2012 and "Walking Under Stars" in 2014. They've also enjoyed a string of hit singles, including "The Nosebleed Section" from "The Calling," which made it onto the Triple J Hottest 100 of All Time in 2009, then the singles "Chase That Feeling" and "I Love It," which both broke into the Top 10 Aria Singles Chart in 2009 and 2011, respectively. They're getting closer to the number one single every year: in 2014, their single "Cosby Sweater" hit ARIA's Top 5.
Show Experience
Fans who score Hilltop Hoods tickets are apt to sing or rap along with their idols on stage, no doubt inspired by the group's energetic performance. It's hard to resist the group's enthusiasm as they spring around on the stage, backed by a live band and a continuous light show. These collaboration-minded artists are also apt to bringing other acts on tour with them -- you never know who might pop up on stage next to them.
Back to Top
Epic events and incredible deals straight to your inbox.