BETWEEN THE BURIED AND ME
We didn't find anything nearby, but here's what's happening in other cities.
There aren't any events on the horizon right now.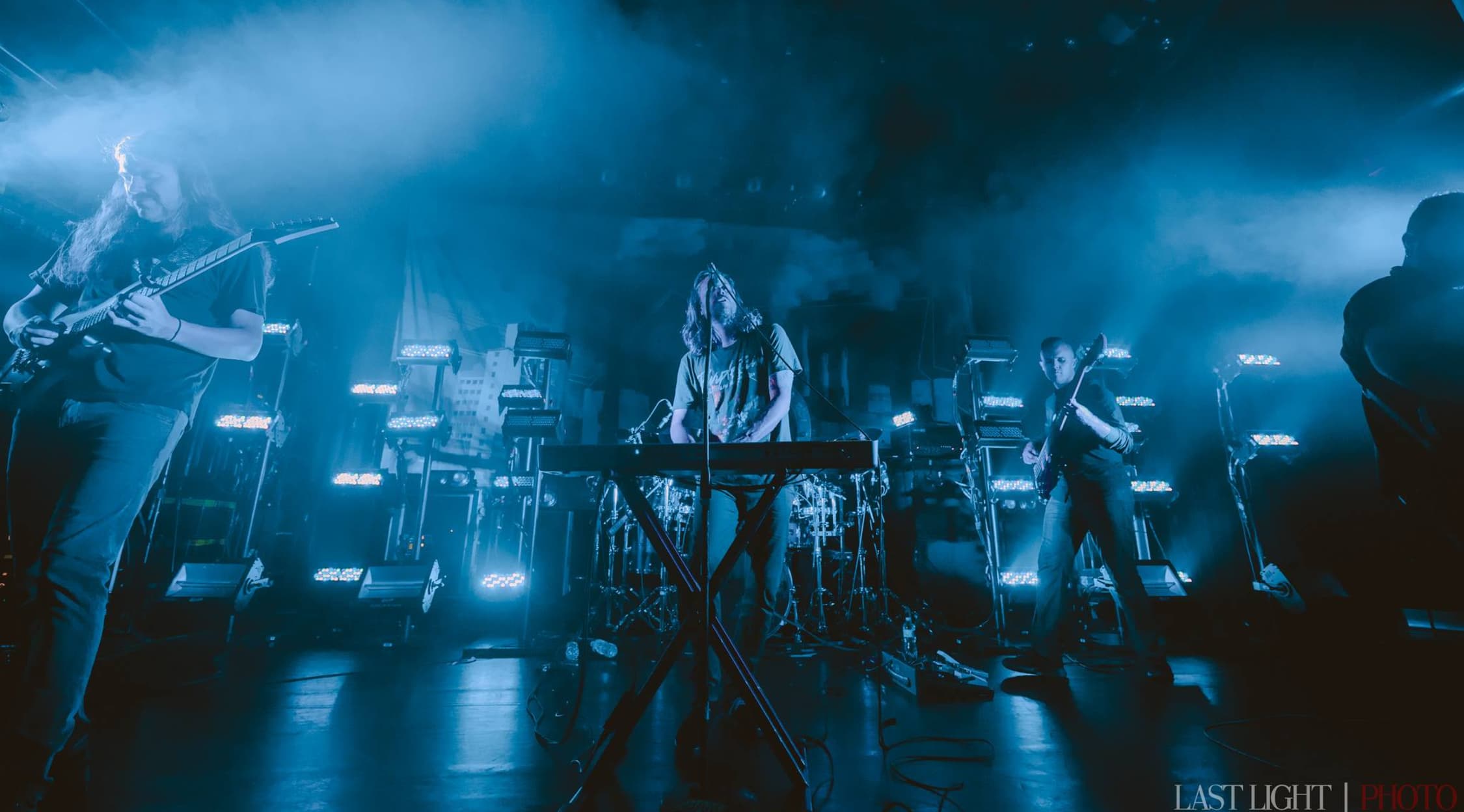 Between the Buried and Me Tickets
"
Between the Buried and Me Tickets
Between the Buried and Me is a grinding, yet melodic American metalcore band. With throaty vocals and high-energy music, Between the Buried and Me tickets mean fans are in for a riveting evening.
Schedule
Because they're an American band, The Buried and Me primarily tour in North America, so if you happen to be abroad try to catch them in spots like Orlando, Florida; Des Moines, Iowa; Houston, Texas; Little Rock, Arkansas; and the Bonnaroo Music Festival in Tennessee.
However, they do make their way to the United Kingdom occasionally. Look for them in venues like Talking Heads in Southampton, the Manchester Gorilla, the Electric Ballroom in London and the Temples Festival in Bristol.
Trivia
The band gets their peculiar name from a Counting Crows lyric - a peculiar reference, maybe, for a progressive metal band to make. The lyric in question is from the song "Ghost Train" from the album August and Everything After: "I rode a ladder that climbed across the nation / Fifty million feet of earth between the buried and me."
Band
Guitarist Paul Waggoner and singer Tommy Rogers formed Between the Buried and Me in 2000 in Raleigh, North Carolina, USA, to continue the momentum of their previous metal project, Prayer for Cleansing. In time, the group added drummer Will Goodyear, bassist Jason King and guitarist Nick Fletcher.
Signing to Lifeforce Records, Victory Records and then to Metal Blade Records, the group released several albums while undergoing several changes in their lineup. They're well known in the metal community for having a very active touring schedule, one that's given them the honour of playing with artists including Norma Jean, the Dillinger Escape Plan, Children of Bodom, Lamb of God, As I Lay Dying, Cannibal Corpse, and Coheed and Cambria.
Breakthrough
Between the Buried and Me's first album received very little attention, despite ample praise from critics. But the band's second album, The Silent Circus, proved to be a major turning point for the band. For the album's song "Mordecai", a high-energy metal anthem, they released a brilliantly coloured, disorienting psychedelic music video featuring plastic dolls travelling through a city. Thanks in large part to the music video, the band gained substantial attention and a warm fan base.
Hit Albums
Between the Buried and Me have had several notable albums and singles. While their third album Alaska couldn't match The Silent Circus' popularity, it still sold very well, and featured several notable singles. "Selkies: The Endless Obsession" features keening, longing falsetto vocals and an extended, tuneful intro. The Anatomy Of consists entirely of covers of songs by artists who influenced the band, including, charmingly, a cover of Queen's "Bicycle Race", played remarkably straight. 2009's The Great Misdirect featured their single "Obfuscation", a crunchy anthem that was released along with a music video about a sinister stage magician.
Show Experience
The band focuses primarily on the intricate, nearly orchestral music while they're performing, minimizing audience interaction. Vocalist Tommy Rogers stalks across the stage, delivering his harsh vocals into a microphone with hand gestures that border on the oratorical. Don't expect fancy costumes, makeup or elaborate light shows here - the band favours simple black tee-shirts, giving them an honest, plainspoken feel despite the musical theatrics."
Back to Top
Epic events and incredible deals straight to your inbox.