We didn't find anything nearby, but here's what's happening in other cities.
There aren't any events on the horizon right now.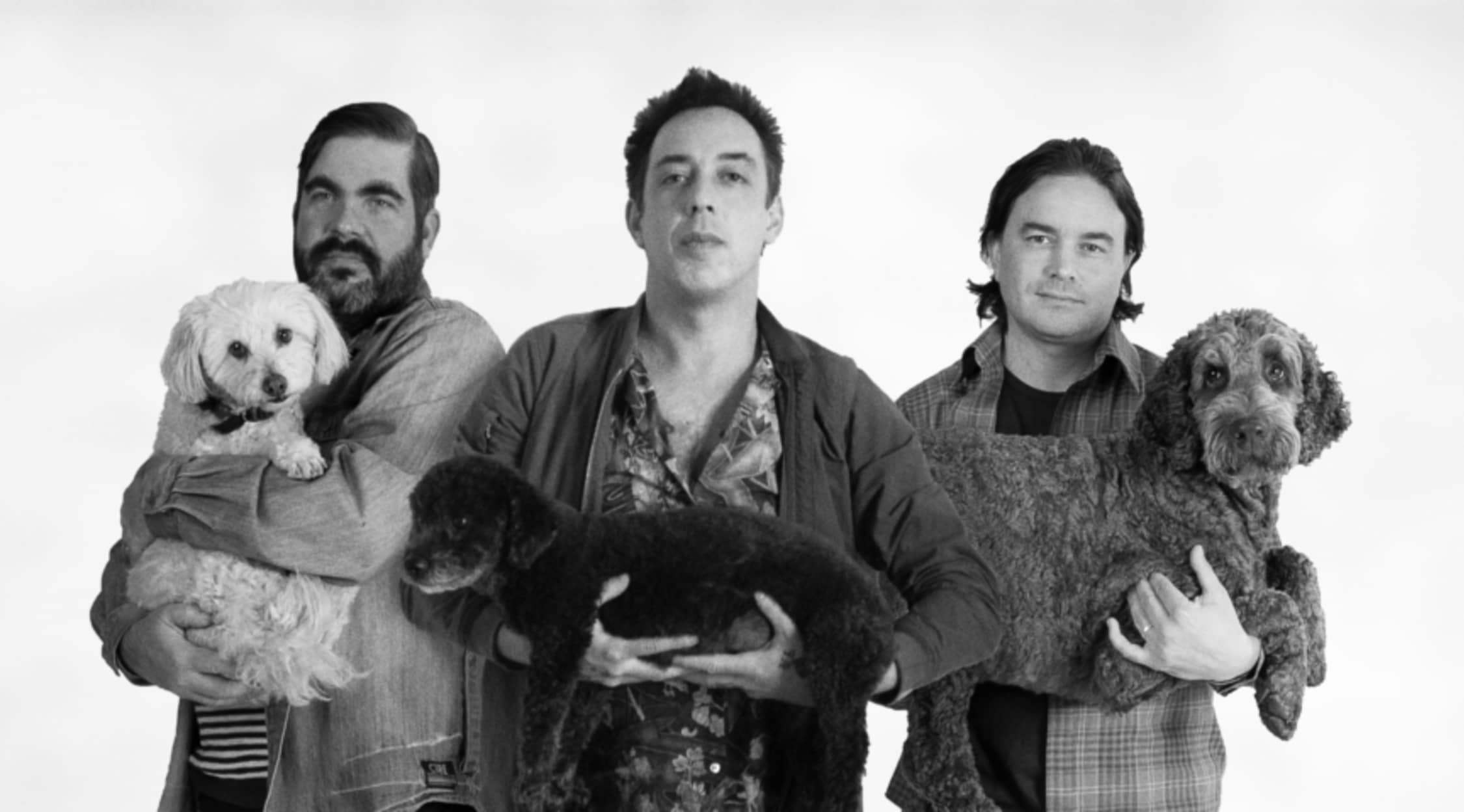 Rovi
Wolf Parade Tickets
Wolf Parade - Reunion, New Material and Tour Dates
The 2016 reunion of this Canadian band proved a huge - albeit welcome - surprise for indie fans, with all members having started new projects since their dissolution, and their two lead singers moving to opposite sides of the world to do so. With Sunset Rubdown having also split, Spencer Krug moved to Helsinki, initially to collaborate with Finnish group Siinai on a Moonface record, but ended up staying until 2014. After the break-up of his Handsome Furs project, Krug's counterpart Dan Boeckner moved to Los Angeles, collaborating with Spoon frontman Britt Daniel to begin Divine Fits. Guitarist Dante de Caro, drummer Arlen Thompson and sound manipulator Hadji Bakara all found success with their own acts too, but finally after five years apart, the group reformed. Initially announcing special tour dates in Toronto, New York and London, the band have promised new material, suggesting the likelihood of further tour dates. Get Wolf Parade tickets at StubHub to see this special band back together.
Wolf Parade Biography - Dual-Voiced Canadian Band Become Cult Hit
Boeckner and Krug first met while performing in separate bands in Victoria, British Columbia, but it was only upon reconnecting in Montreal in 2003 that they realised they should pool their respective talents. The pair had wildly differing tastes though, and with Boeckner favouring a rock sound and Krug the chaotic experimentation of Sunset Rubdown, they initially planned to play in each other's bands as backing musicians. However, when a friend asked Krug to open for a Belgian band playing locally at short notice, he called Boeckner for help. Of course, they needed a drummer too, so old friend Arlen Thompson was recruited, learning the eight song set from both vocalists' songs the day before. The gig was a triumph, and two things were immediately clear: Krug's synths and Boeckner guitars meshed brilliantly, and there was a fantastic synergy between the two singers' contrasting voices. Wolf Parade were formed, and their first concert brought about a huge slice of good fortune. Win Butler and Regine Chassagne of Arcade Fire happened to be in the audience, which handed the new group an opportunity - a support slot on their fellow Canadian band's US tour.
With the addition of Bakara, three eponymous EPs followed, generating a huge amount of hype, and 2005 debut album Apologies to the Queen Mary proved a more than worthy response. Despite bizarre analogies - Krug's 'Grounds for Divorce' compares the sound of bus brakes to whale song, for example - the record is instantly accessible, with the guttural tones of Boeckner providing perhaps the most archetypical rock song in 'This Heart's on Fire'. Fan favourites included 'Modern World', 'Shine a Light' and 'Dear Sons and Daughters of Hungry Ghosts', and sensational early reviews proved they warranted the early excitement.
Former Hot Hot Heat guitarist Dante DeCaro then joined, and in 2008, the group brought out sophomore LP At Mount Zoomer. As well as featuring the unusual time signature track 'Call It a Ritual' and the bouncing 'The Grey Estates', the record sees Boeckner and Krug combine their talents on the 11-minute epic 'Kissing the Beehive', trading verses throughout. In 2010, third album Expo 86 came out, but it was to prove their last. Despite songs of the calibre of 'Ghost Pressure', 'Pobody's Nerfect' and 'Two Men in Two Tuxedos' going down a storm with fans in concert, the band went on indefinite hiatus - which was only broken in 2016, when they announced a surprise reunion. Grab Wolf Parade tickets at StubHub to see their breathless live shows for yourself.
Similar Artists on Tour
After picking up Wolf Parade tickets at StubHub, why not check out the band members' other projects? Spencer Krug performs under the name Moonface, with each release a seismic shift in genre, while Boeckner has formed the synth-heavy collective Operators.
Back to Top
Epic events and incredible deals straight to your inbox.