We didn't find anything nearby, but here's what's happening in other cities.
There aren't any events on the horizon right now.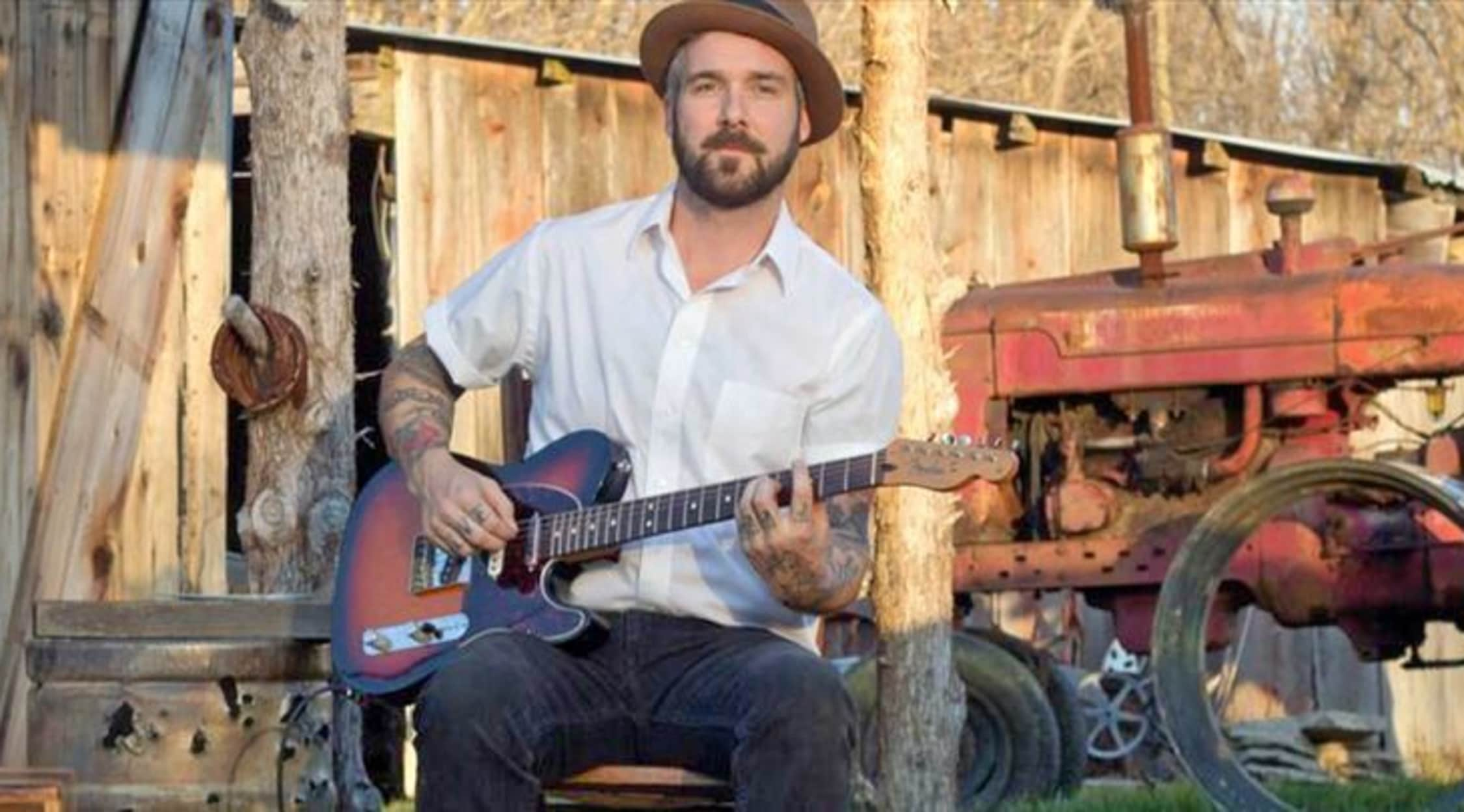 Rovi
William Elliott Whitmore Tickets
William Elliott Whitmore - The 2015 Tour
Legendary rocker and accomplished multi-instrumentalist William Elliott Whitmore is back at it again, hitting the tour road as he takes his authentic down home country, blues, and folk sounds to screaming audiences all across the country. Don't miss William Elliott Whitmore when he kicks off his exciting Spring 2015 tour in San Francisco, CA, in what is sure to be a fruitful and fun filled beginning to his exciting Spring/Summer tour. Can't catch William Elliott Whitmore when he makes his way to Northern California? Keep calm and keep checking back because the William Elliott Whitmore 2015 tour is chock-full of surprises that includes constant last minute tour dates and exciting special engagements being added to his busy concert schedule. Stay up to date on all the latest William Elliott Whitmore 2015 tour news right here at StubHub, your number one resource for all of your online concert ticket needs.
William Elliott Whitmore will be breaking ground on his mind blowing Spring/Summer tour in none other than San Francisco, California. William will be taking the Seven By Seven City by storm as he brings his decade spanning discography of hits into the Great American Music Hall, one of San Francisco's premier music halls that has been an institution on the SF music scene for years. The Great American Music Hall is located on the outskirts of the Nob Hill and West SoMa districts of San Francisco, nestled into the city's north eastern corner that is just a stone's throw from the famous Market Street, the Embarcadero, and world renowned tourist attraction Fisherman's Wharf. Catching the Williat Elliott Whitmore 2015 live show is the perfect jumping off point to experience all the fun and crazy night life that is the San Francisco downtown scene, a diverse blend of culture and arts that has made San Francisco the world's favorite still-stuck-in-90s-fashion city. It doesn't matter whether you're catching William Elliott Whitmore as a nightcap to a night on the town, or as a kickoff event to a long and funfilled night of festivities - William's 2015 tour is a must see event that, for one special night, will be taking San Francisco by storm.
From the biggest concert halls to your favorite hole in the wall music venues, the William Elliott Whitmore 2015 tour always delivers a larger than life concert experience that is being hailed by music fans, country diehards and high browed critics alike as one of the most exciting music events the year has to offer. William's San Francisco show is just a taste of whats to come as his 2015 tour ramps up, a prelude to an exciting series of shows that will not doubt take him to all corners of the United States, Canada, and beyond. Be sure to catch the William Elliott Whitmore tour train when it chugs, jams, and croons its way into a concert local near you!
About William Elliott Whitmore
William Elliott Whitmore has been rocking the music scene for decades, bringing his down home midwest roots with him as he made his debut into national music scene in 1999. Hailing from small town Lee County, Iowa, William made the break onto the music scene while just twenty one years young, picking up his first big break when he signed onto Southern Records, an indie label known for releasing records for artists such as Him, Crucifix, Bob Tilton, Babes in Toyland, Atombombpocketknife, Rex, and Karate. William would stick with Southern Records for his early years, becoming the label's staple banjo playing musician before he decided to make the move onto ANTI- Records.
William's musical artistry would be a mix of different genre and instrumental focuses, with his work feeling as at home at an alt country festival as it is in a blue nightclub. An accomplished guitarist, vocalist, and banjoneer, Whitmore has been known to shake things up from time to time with occasional throwback to earlier influences, including a repertoire of hits from punk rock legends Bad Religion.
William Elliott Whitmore would quickly gain traction on the music scene, with a steadily growing national profile that would see him tour alongside some of the biggest and most exciting names in the business, including Frank Turner, Modern Life is War, Red Sparowes, Clutch, City and Colour, The Low Anthem, Frontier Ruckus, Lucero, and Chris Cornell. Today, with eight full length releases and a slew of hit tracks and unforgettable singles, the William Elliott Whitmore music phenomenon continues full steam ahead, roping in fans worldwide as he continues to bring his niche style of music to fans all across the globe.
Previous Hits
One of William's most well received and highly successful albums to date remains Ashes to Dust, the 2005 Southern Records release that would introduce William into the alt country mainstream. The album would garner a coveted four star rating from the critics at AllMusic, and featured the musical expertise of Zach Action and Jay Thomas Dandurand in the recording studio. The album featured a slew of hit William Elliott Whitmore tracks, including "Midnight", "Diggin' My Grave", "Sorest of Eyes", "Gravel Road", "Porchlight", and "The Day the End Finally Came".
Trivia
William has been featured across multiple mediums, as well as on various other artists works and in several collaborative splits. His other works include appearing on the No laws: Keep the Fuzz Off My Buzz 12 inch release, an appearance on a 7 inch split with Murder by Death, and on the Red Dead Redemption Soundtrack, where William had his track "Bury Me Not on the Lone Prairie" featured. William also contributed a track to Germs of Perfection: A Tribute to Bad Religion, where he performed his own rendition of "Don't Pray on Me".
The William Elliott Whitmore Concert Experience
From start to finish, the William Elliott Whitmore concert experience is a masterful blend of limitless artistry and unbeatable stage presence, combining to create a non stop assault of hit music tracks that will have you out of your seat and singing along for the whole show. William offers a musical experience unlike any other, an adventure into the depths of alt country that only a performer as accomplished as William can offer. Don't miss your chance to catch this country music all star on his way to the top - get your tickets today!
Back to Top
Epic events and incredible deals straight to your inbox.