We didn't find anything nearby, but here's what's happening in other cities.
There aren't any events on the horizon right now.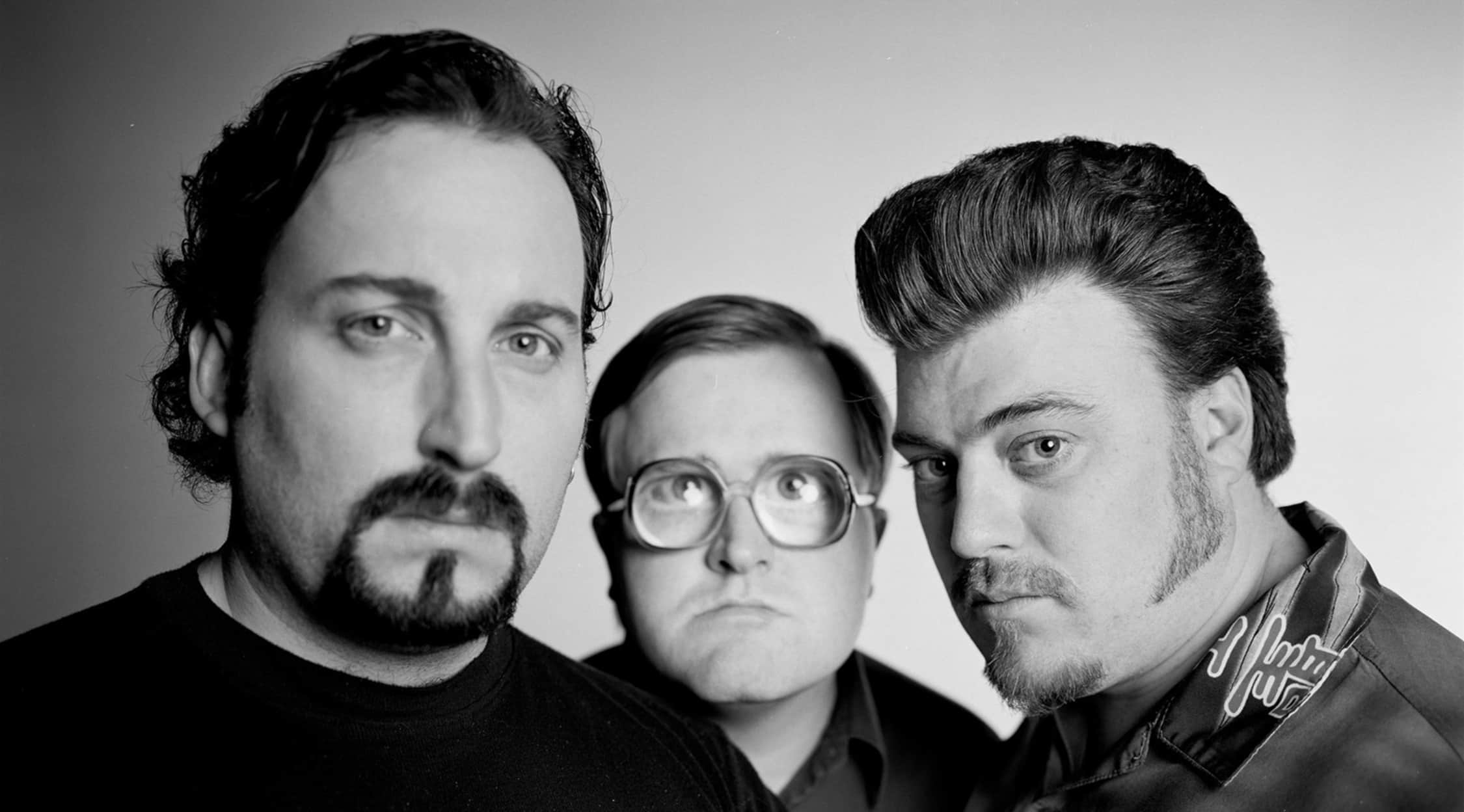 Trailer Park Boys Tickets
Trailer Park Boys Tickets
The foul-mouthed, hard-drinking, dim-witted heroes are back on the road again, and they're causing more trouble than ever. Catch up with the latest adventures of Julian, Ricky and Bubbles as they prepare to do some damage to Britain's finest theatres.
Plot
It's time to leave the trailer and catch a ride out of Sunnyvale. Having caused chaos in their hometown, the Trailer Park Boys are off to chase their dreams. Bubbles wants to become a big star in Hollywood, Julian has come up with yet another scam that's going to make them rich and Ricky's dumb ideas might yet kill them all. Catch the latest instalment in their outrageous adventures with the Even More Drunk, High and Unemployed Tour, pulling up to a trailer park near you soon.
Schedule
UK fans can grab some Trailer Park Boys tickets when the tour rolls into town, with upcoming dates in Manchester Academy, The Corn Exchange in Cambridge and the O2 Academy in Brixton. They'll also be causing havoc around Europe, with shows in Berlin, Oslo, Stockholm and Helsinki.
Trivia
The show has its origins in some short movies that were produced by Mike Clattenburg along with each of the cast members, but the Trailer Park Boys all began life in different movies. Julian and Ricky appeared in a short movie called "One Last Shot" which went on to become a low-budget feature called "Trailer Park Boys." Despite the familiar name, this wasn't the show we know and love, and was missing one vital ingredient: Bubbles. He existed in an unrelated short called "The Cart Boy" that had been made a few years previously. They realised that the characters belonged together, and a legend was born.
Cast
The three boys are ready to bring their A game for this live show. Mike Smith is the man behind the ridiculous glasses in the role of Bubbles, having come from a career in music to try his hand in comedy. He still plays live music, often in character, and has appeared on stage with Guns n Roses. John Paul Tremblay plays the rum and coke-loving leader of the gang, Julian, while Rob Wells reprises his role as bungling dummy Ricky. John Paul and Rob didn't have much experience in showbiz before their show took off. Instead, they were co-owners of a small chain of pizza restaurants.
Original Author
Trailer Park Boys is the brainchild of Canadian writer and musician Mike Clattenburg. Clattenburg is a former member of rock group The Sprawling Grunions, who found fame on the Canadian music scene in the 80s and regrouped to help produce the show's original theme music. After he left the music business, Clattenburg got into the world of cable TV, working on shows such as "Pit Stop," "The Bette Show" and "Sesame Street." Trailer Park Boys remains his most successful creation, though he has created a number of other shows for Adult Swim, such as "Black Jesus.
Producers
This tour is organised by Kilimanjaro Live. They are the UK's leading experts in rock and roll gigs who programme events such as the Sonisphere Festival, and have organised tours by bands like Metallica and Limp Bizkit. Whether that has prepared them for Bubbles' plans to be a rock star remains to be seen...
Back to Top
Epic events and incredible deals straight to your inbox.