We didn't find anything nearby, but here's what's happening in other cities.
There aren't any events on the horizon right now.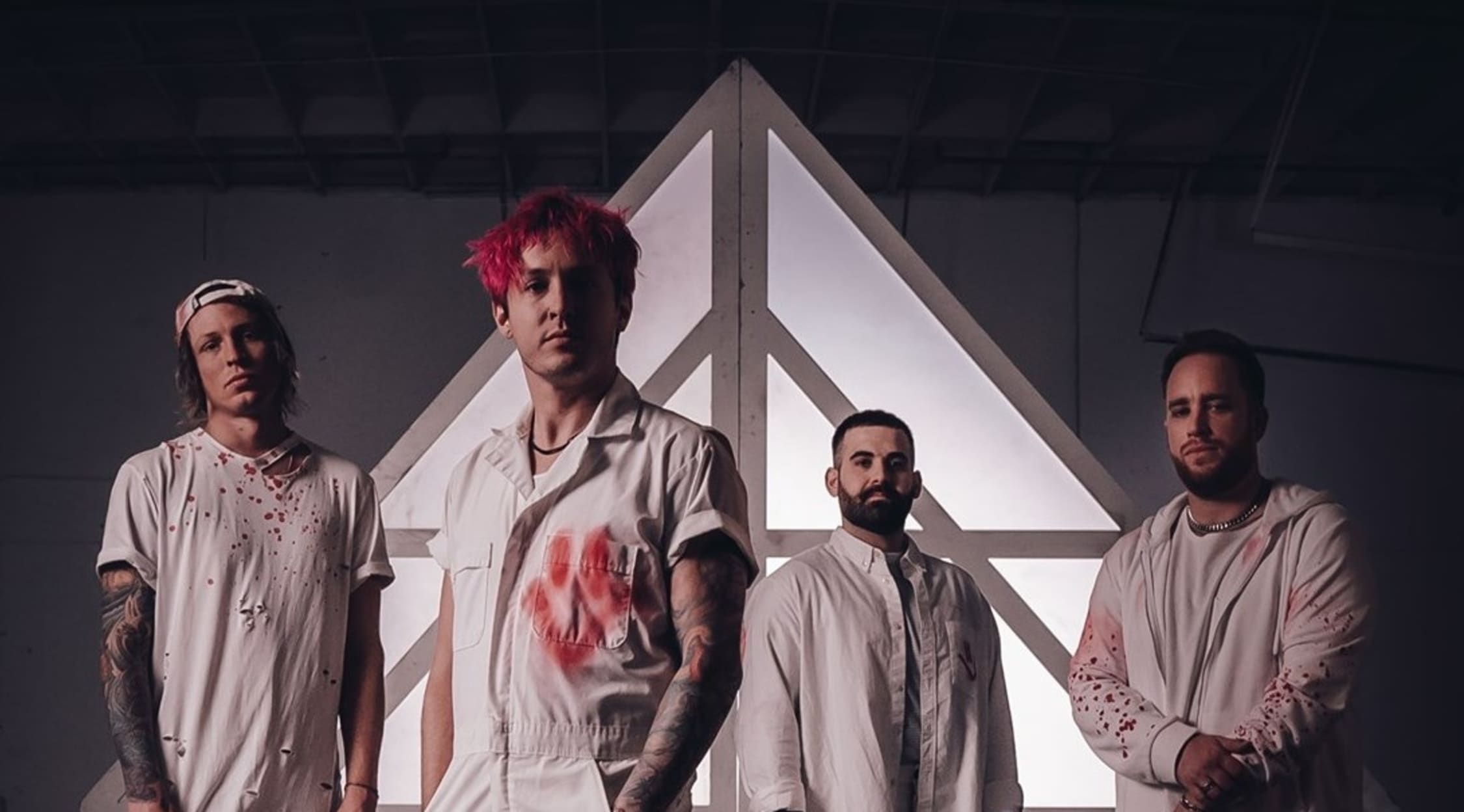 The Word Alive Tickets
Redefining Metalcore with The Word Alive
The Metalcore subgenre is a unique amalgam, incorporating the screaming synonymous with hard core heavy metal, catchy alt-rock hooks and generously uplifting melodies. It's a recipe that the veteran metalcore band The Word Alive keeps perfecting with each album, taking their listeners on an emotional ride.
Schedule
The band has toured extensively in the United States to promote each of their albums, but has recently expanded their international appearances over the past few years, focusing primarily on the United Kingdom. In support of their latest album entitled REAL, they're spending two weeks in Europe, primarily in Great Britain with stops at Southampton's The Joiners and The Underworld in London, before a few dates in Paris and Denmark. Then they'll return to the United States to tour from West to East via the Southwest and Deep South.
Trivia
The Word Alive is no stranger to band members coming and going from the group, but their most unique addition came through their current drummer Luke Holland, a local fan who was known for drumming on various popular YouTube videos. He joined the band in early 2012 and ensured his spot on the drums by surviving a trial by fire with a successful performance at the Las Vegas Extreme Thing music and sports festival.
Band
Originally founded by Craig Mabbit, The Word Alive has replaced all but two of its original members (including Mabbit) since it began in 2008. Only lead guitarist Zack Hansen and rhythm guitarist Tony Pizzuti remain of the original group, with Tyler "Telle" Smith of In Fear and Faith replacing Mabbit as the group's front man and Justin Salinas of Scars of Tomorrow and Catherine replacing original drummer Tony Aguilera. With the subsequent success of the group, the changes appear to have been effective.
Breakthrough
In 2009, the band's first EP entitled "Empire" reached number 15 on the Billboard Heatseeker chart. This spurned a series of tours with popular bands in their genre like Alesana, A Skylit Drive and Silverstein. A headlining spot alongside We Came as Romans on the Dreams & Empires tour also arrived that summer. Their first single "Battle Royale" became a hit, and was included on the Rock Band series of music games, as well as the Vans Warped Tour Compilation for 2010.
Hit Albums
Deceiver, the debut full-length album from The Word Alive, was released in mid-2010 and further fuelled their live shows, solidifying spots on Warped Tour 2010 and 2011. The album is a genuine mix of epic and heavy tracks, showing glimpses of their evolution since the popular "Empire" EP the year before, and it rose to number 97 on the Billboard 200 chart. The latest full-length album, REAL, shows a much heavier, darker side of The Word Alive, infusing more of their scream-fronted, heavy metal roots than their past albums have. That said, it is still vintage metalcore, with peaks and valleys of sound, razor-sharp hooks and guttural guitar riffs to light the fire under any mosh pit.
Show Experience
Get ready to get sweaty at every one of these performances. As virtually every track by The Word Alive tickets get you admission to a high energy show, the dancing and moshing will raise everyone's temperature level considerably high. In their exuberance, people can get physical at these shows, so if you don't like a little pushing and shoving or an odd elbow in the ribs, it's a good idea to stay at a mid-range point from the stage.
Back to Top
Epic events and incredible deals straight to your inbox.