We didn't find anything nearby, but here's what's happening in other cities.
There aren't any events on the horizon right now.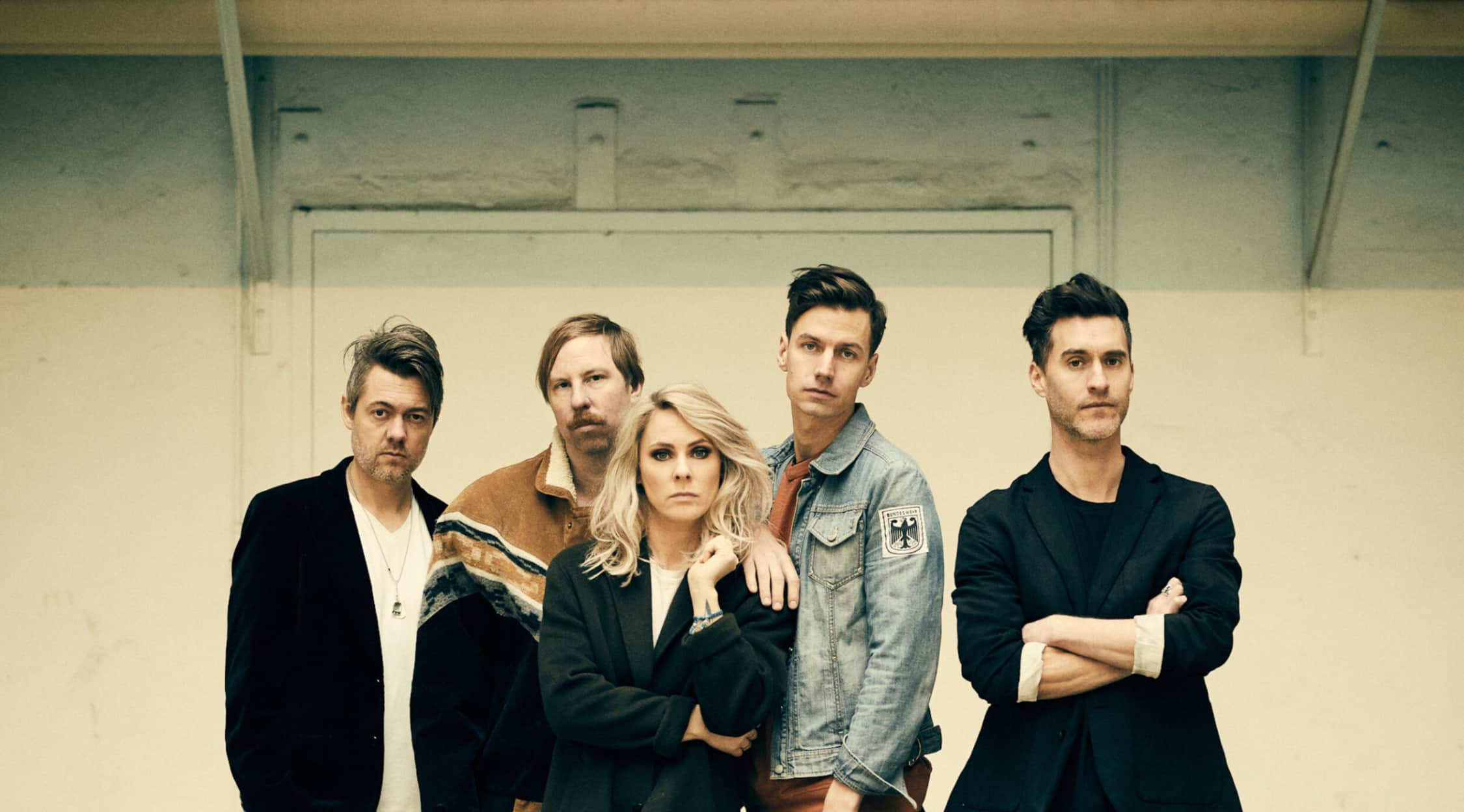 The Sounds Tickets
The Sounds Are Always Worth the Wait
The Sounds feature five veteran musicians that always do things their own way. All around the globe, ears have been wooed and bodies have been energised by the unique hybrid of synth pop-rock this band is known and loved for. Effervescent songs, contagious beats, plenty of attitude and style to spare, and one incredible live show -- what's not to love? The Sounds might just be the best thing to come out of Sweden since Ikea.
Schedule
Following each new album release, the Sounds routinely embark on a massive Euro tour followed by an equally impressive jog around North America. Some impressive names always seem to end up on the tickets alongside the Sounds; in the past, they have toured with groups including No Doubt, Panic! At the Disco, Foxy Sham and Blondfire. Although this act is no stranger to the arenas of the world, they have been known to appear in venues much smaller; it's not inconceivable to think you'd be so lucky as to catch a show with the Sounds in a shockingly intimate atmosphere. The Sounds are also Warped Tour alumni. Keep an eye out for upcoming dates, as The Sounds will be coming to a venue near you after the new album is done.
Trivia
Although lead singer Maja Ivarsson is now known for her charismatic stage presence as lead singer, originally she was content to simply play guitar. The band can be heard on screen as well, with two of their songs ("Yeah Yeah Yeah" and "Something to Die For") appearing in the film "Scream 4"; the single "Hurt You" has appeared in a Geico commercial. In addition, the band's song "Beatbox" was used on American Idol.
Band
The Sounds were semi-formed in 1998. While four of the five members (Felix Rodriguez, Maja Ivarsson, Johan Bengtsson, Fredrik Blond) went to school together, the addition of fifth member Jesper Anderberg did not happen until later. Anderberg was chosen and installed in the band to add his talent with synths and keyboards, crucial ingredients for the final product of Sounds.
Breakthrough
Debut album Living in America put the band on the map by way of its addictive title track, which received extensive airplay in both Sweden and abroad. The Sounds toured heavily to back the album and successfully widened their audience. The release of two more successful singles off that album -- "Seven Days a Week" and "Rock n' Roll" -- garnered further attention for the new act.
Hit Albums
Living in America was a formidable first effort, very well-received by both critics and music fans. Because of the album's success, the Sounds were given their invitation to travel with the Warped Tour, as well as a Grammy award for best newcomer. Seemingly immune to the "sophomore slump," the band released its second album Dying to Say This to You four years later. Dying gave them another few successful singles with "Hurt You," "Painted by Numbers" and "Tony the Beat." Public response was even greater with the third album, Crossing the Rubicon, which shined with "No One Sleeps When I'm Awake" and "Beatbox." The Sounds followed up with Something to Die For in 2011 and Weekend in 2013 and both works bore them more singles and success.
Show Experience
A fantastic, eccentric mix of pop and rock instruments happens at every Sounds concert. Fans with The Sounds tickets can rest assured that any stage will have a magnetic frontwoman in Maja Ivarsson. Much like the music she sings, Ivarsson is filled with relentless, pumping energy that is apparently in unending supply. And, the rest of Sounds are no performance slouches either. Due to their mix of influences and songwriting styles, Sounds concerts tend to be fun blends of rock n' roll dive bar and sweaty dance club.
Back to Top
Epic events and incredible deals straight to your inbox.