We didn't find anything nearby, but here's what's happening in other cities.
There aren't any events on the horizon right now.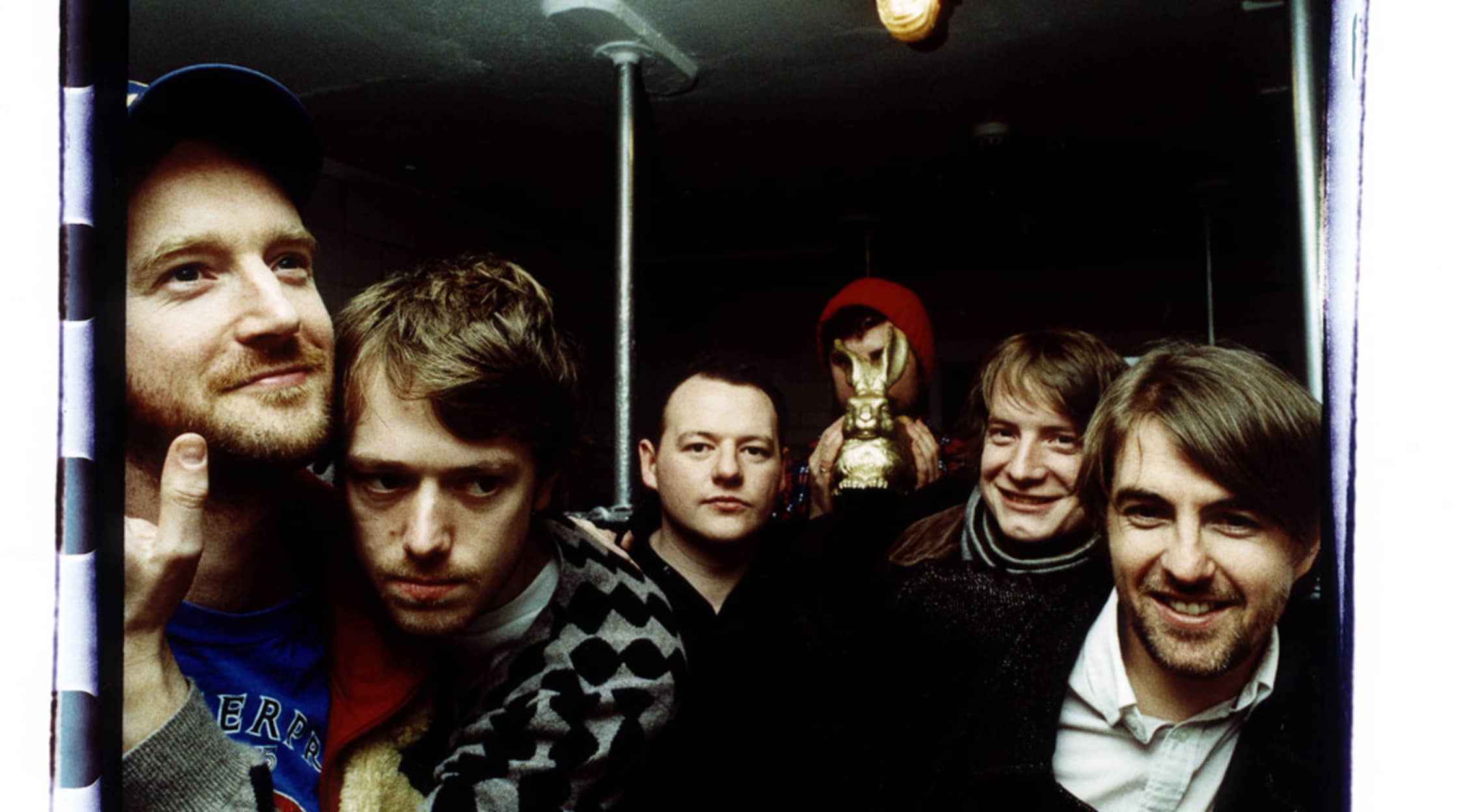 The Phantom Band Tickets
The Phantom Band is a Beautiful Mystery
Is it folk? Is it rock? Is it New Wave? No one knows quite what box to put The Phantom Band in. Their styles and influences that seem to shift with every new song - but what remains constant is that these six lads from Glasgow know how to put on a great rock show that will always entertain and always surprise.
Schedule
After a number of years off the road, The Phantom Band are coming to haunt a city near you. They've appeared across Europe, at festivals like Latitude in Suffolk, A.F.F. in Genk, and Storasfestivalen in Trondheim. The Phantom Band tickets are currently on sale for upcoming dates at The Lemon Tree in Aberdeen and at The Arches in Glasgow. Watch for more upcoming dates across the UK, around Europe, and further abroad.
Trivia
As mysterious and tough to pin down as The Phantom Band is today, it's nothing compared to their early days. For their first few years, the band refused to settle on a name. They were known at various times as NRA, Les Crazy Boyz, Los Crayzee Boyz, Tower of Girls, Wooden Trees, Robert Redford, and Robert Louis Stevenson. This wasn't just a bit of cheeky fun (though it certainly was that, too); it was an intentional decision, giving the band the freedom to experiment and try new styles.
However, it made it incredibly difficult for their fans to find them. The band seemed to fade in and out of existence, so much so that fans started calling them 'the phantom band' - and the name stuck.
Band/Singer
After their early experimental years, the six Glaswegians of The Phantom Band finally settled on a name in 2006. However, they've never lost the bold, restless, try-anything spirit of those early years.
Cheekily referring to themselves as 'proto-robofolk,' The Phantom Band mix influences from the New Wave electronics of German krautrock with atmospheric folk music, freely adding in elements of prog rock, power pop, psychedelic music, and anything else that strikes their fancy. And yet, the band also delivers some fantastic anthemic rock, with pounding rhythms and infectious melodies.
Breakthrough
In their early years, The Phantom Band (or whatever they were calling themselves at that moment) independently released several albums, and even a CDR, but it was their 2007 single, "Throwing Bones," a minor underground hit, that got the band noticed by the innovative Glasgow record label Chemikal Underground.
The Phantom Band's first official album was 2008's Checkmate Savage. The album gained rave reviews from major publications like The Guardian and NME. MOJO named it the 17th best album of 2009, and The Skinny would later list it as the 28th best Scottish Album of the Decade. It also entered the Top 200 UK album charts and gained the band fans across Europe.
Hit Albums
The Phantom Band has continued their early success with 2010's The Wants and 2014's Strange Friend. Both of these albums have received highly favourable reviews, especially Strange Friend. Critics have lauded the band's tight production and continued refusal to be tied down to a single genre.
Show Experience
On stage, the band's absurd experimentation is in full force. One legendary story tells of the band bringing an exercise machine on stage and encouraging fans to come up and work out during the show. They're also known for shows in unconventional venues, such as a 2014 set at the recently burned-down Art School in Glasgow.
And yet, what most stands out at a Phantom Band show is that they're simply fantastic rock performers. Their sound is energetic and powerful. The six members create a richly textured sound full of punchy guitar riffs and shiny synth work, and their extended, semi-improvised instrumental jams show off some truly impressive musical skill.
Back to Top
Epic events and incredible deals straight to your inbox.