We didn't find anything nearby, but here's what's happening in other cities.
There aren't any events on the horizon right now.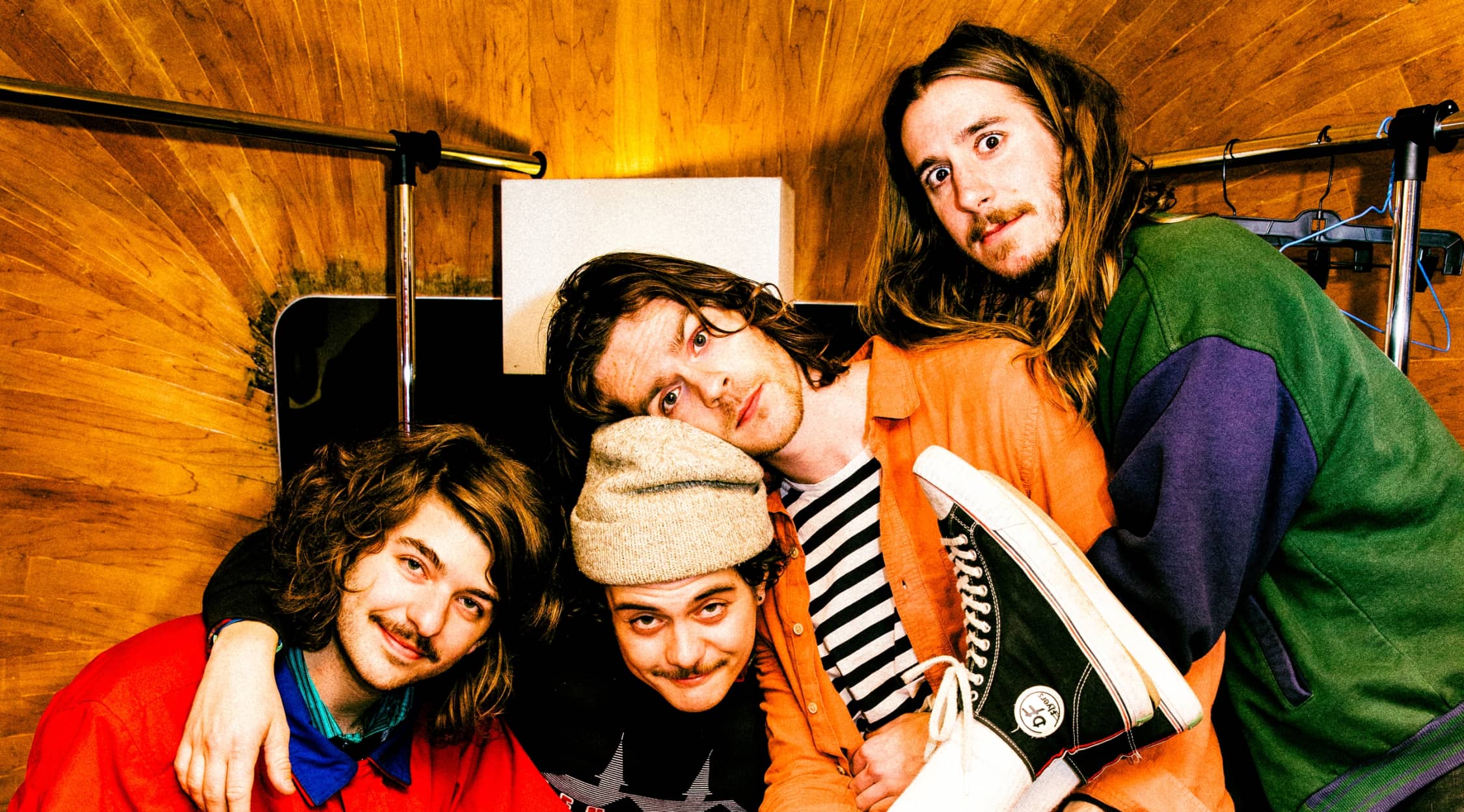 The Districts Tickets
The Districts Impress with Their Ingenious Blend of Folk, Rock and Blues
It is difficult to classify Pennsylvania-based band The Districts. This group infuses elements of alternative rock, folk, blues and jazz into their songs, and is both youthful and mature, allowing for a style that is at once both nostalgic and cutting edge.
Schedule
The Districts tour extensively, with the vast majority of their performances taking place in the United States. However, the band is currently in the midst of extending its reach, with upcoming performances including an appearance at Hoxton Square & Kitchen in London, as well as a concert at Cabaret Sauvage in France.
Trivia
Although the band first formed due to its members' inability to pay attention in math class, the young musicians of The Districts are surprisingly academic. They chose to pursue their music careers instead of college, but they continue to educate themselves by constantly perusing literature and classic poetry. Their favourites include Allen Ginsberg and E.E. Cummings.
Band
Based out of Lancaster County in Pennsylvania, the members of The Districts have been friends and band mates throughout the entirety of their adolescent years. Fellow students Rob Grote, Mark Larson, Braden Lawrence and Connor Jacobus came up with the idea for The Districts on a whim. One day, during math class, Grote asked Jacobus whether rumours of his ability on the bass guitar were true. It wasn't long before the group of teens became a full-fledged band.
These talented musicians began playing together for fun, never expecting that they would be able to turn their gig into a successful career route. Currently, The Districts is made up of percussionist Braden Lawrence, singer Rob Grote, guitarist Mark Larson and bass guitarist Connor Jacobus. Although the group's tracks feature a bit of edge, their alternative approach is often compared to that of The Lumineers. It is impossible to classify The Districts with the use of a single genre, for the group's music includes elements of alternative, punk, folk, blues and Americana.
The unique sound of The Districts can be attributed, in part, to the unique background of Mark Larson. Prior to taking on the guitar, Larson studied classical violin. This training greatly influenced his approach to the guitar, allowing for a more mature, nuanced sound.
Breakthrough
Although the band's initial performances mostly took place at Lancaster County coffee shops and other small, local venues, word of the group quickly spread. Although the band was, at this point, popular throughout Pennsylvania, its true breakthrough occurred when it captured the attention of Fat Possum Records. The Districts quickly recorded and released their debut album Telephone, which immediately garnered critical acclaim among alternative music enthusiasts and on a variety of social networking sites.
Hit Albums
After a lengthy period of touring, The Districts signed with Fat Possum Records. Their debut studio album, Telephone proved successful on both a critical and commercial basis, with fans showing plenty of enthusiasm for such tracks as Lyla, Sing Me Sweetly and Wrung Out And Hanging (On West Coast Time). The album has been referred to as an instant classic full of power and nuance.
Show Experience
Those lucky enough to score The Districts tickets can expect to witness a very earnest collection of individuals on stage. Today's typical young band hosts a show chock full of lighting effects, smoke and specially designed banners, but The Districts' concerts are refreshingly simple and straightforward. In spite of this laid-back approach to special effects, the group's music maintains a slightly biting tone. This style fits in with a variety of music venues, but is especially amenable to festivals such as Lollapalooza and SXSW, where the group has been welcomed with open arms.
Back to Top
Epic events and incredible deals straight to your inbox.