We didn't find anything nearby, but here's what's happening in other cities.
There aren't any events on the horizon right now.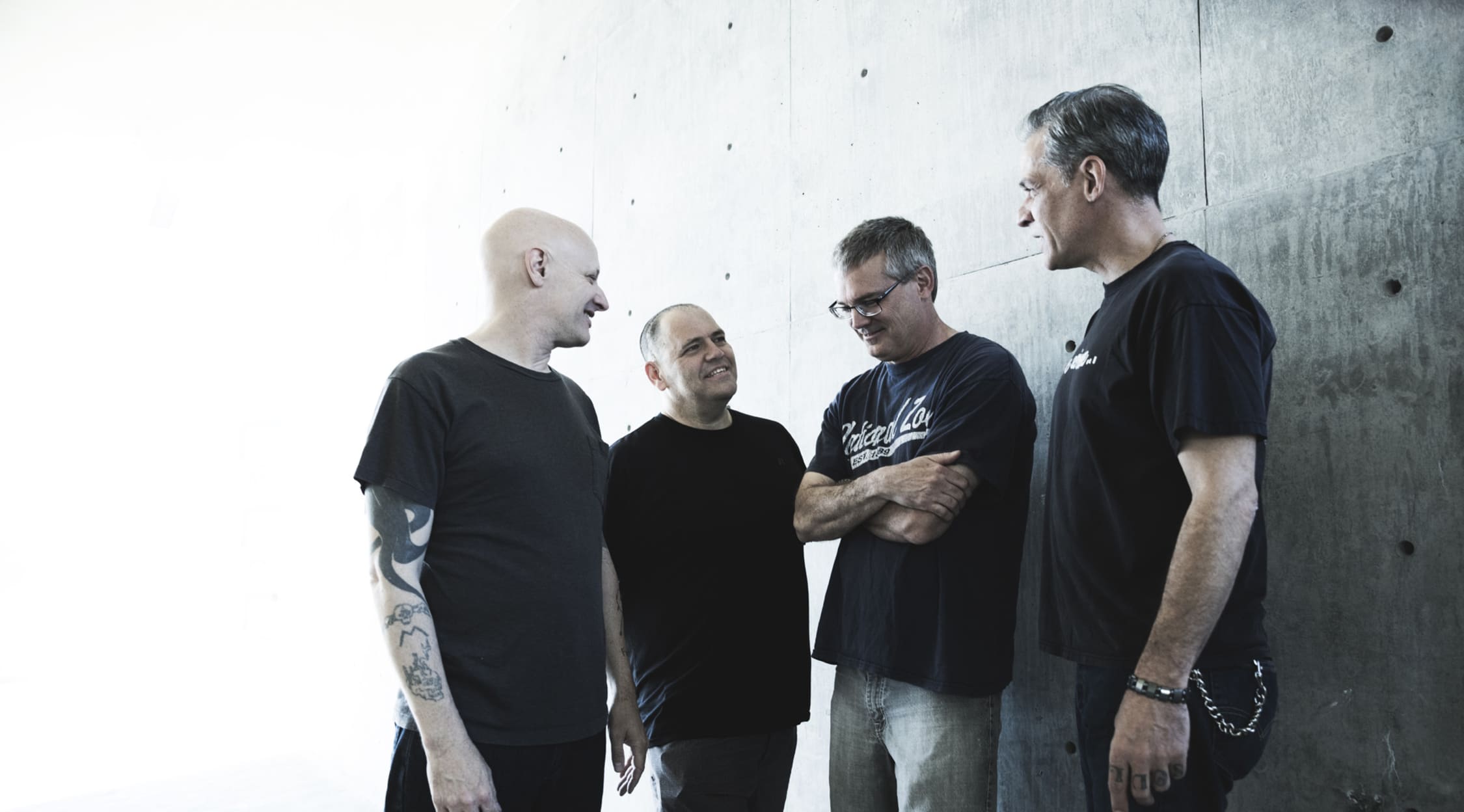 The Descendents Tickets
See one of punk rock's most influential bands: The Descendents
  It can be easily said that The Descendents are one of the most influential bands in punk rock. Originally formed in the late 70s, they're still unleashing their fast-paced brand of punk on packed venues. With a discography that stretches across five decades, their shows feature both old and new songs, drawing fans of all ages. Book The Descendents tickets on StubHub today and see this iconic act live on stage.
The Descendents: pioneers of melodic hardcore
  The band was formed in 1977 by Frank Navette (guitar), Bill Stevenson (drums) and Tony Lombardo (bass), with Milo Aukerman (vocals) joining shortly after to complete the line-up. They became one of the pioneering bands of melodic hardcore, a style of punk rock that mixed the short, fast songs of hardcore with melodic guitars. This distinct brand of punk was epitomised in their 1982 debut album, "Milo Goes to College", which would go on to influence countless punk rock bands such as Rise Against, NOFX, and The Offspring. The album name was a reference to the singer leaving the band to study, and over the next few decades The Descendents would go through many hiatuses and line-up changes. During the 90s and 00s, Milo (then working in biochemistry) would use his vacation time to tour with the 1986 line-up of The Descendents. They played extensively across the US and Europe, often alongside other huge punk rock bands like The Bouncing Souls and Pennywise. Check the StubHub listings regularly for a chance to buy or sell The Descendents tickets.
The reformation of The Descendents
After years of getting together for one-off gigs and recording the occasional album, Milo decided to quit his job in 2016 to reform the band. That year, they released the album "Hypercaffium Spazzinate". It was the first time they'd put out a record since 2004's "Cool to Be You", and it peaked at No. 20 on the Billboard 200 chart. The tracks were just as satirical and funny as before, poking fun at life with songs like "No Fat Burger", which speaks of getting old and not being able to eat whatever you want any more. It was an ironic follow-up to their 1981 track "I Like Food" (which was about eating pretty much anything), and showed that although the bandmates were much older, their outlook and style of punk hadn't changed. Despite all the band members being over 50, their music hasn't slowed down one bit and their gigs draw incredibly diverse crowds of punks both young and old.  Don't miss the chance to see this legendary punk rock band – book The Descendents tickets on StubHub today. 
Back to Top
Epic events and incredible deals straight to your inbox.