We didn't find anything nearby, but here's what's happening in other cities.
There aren't any events on the horizon right now.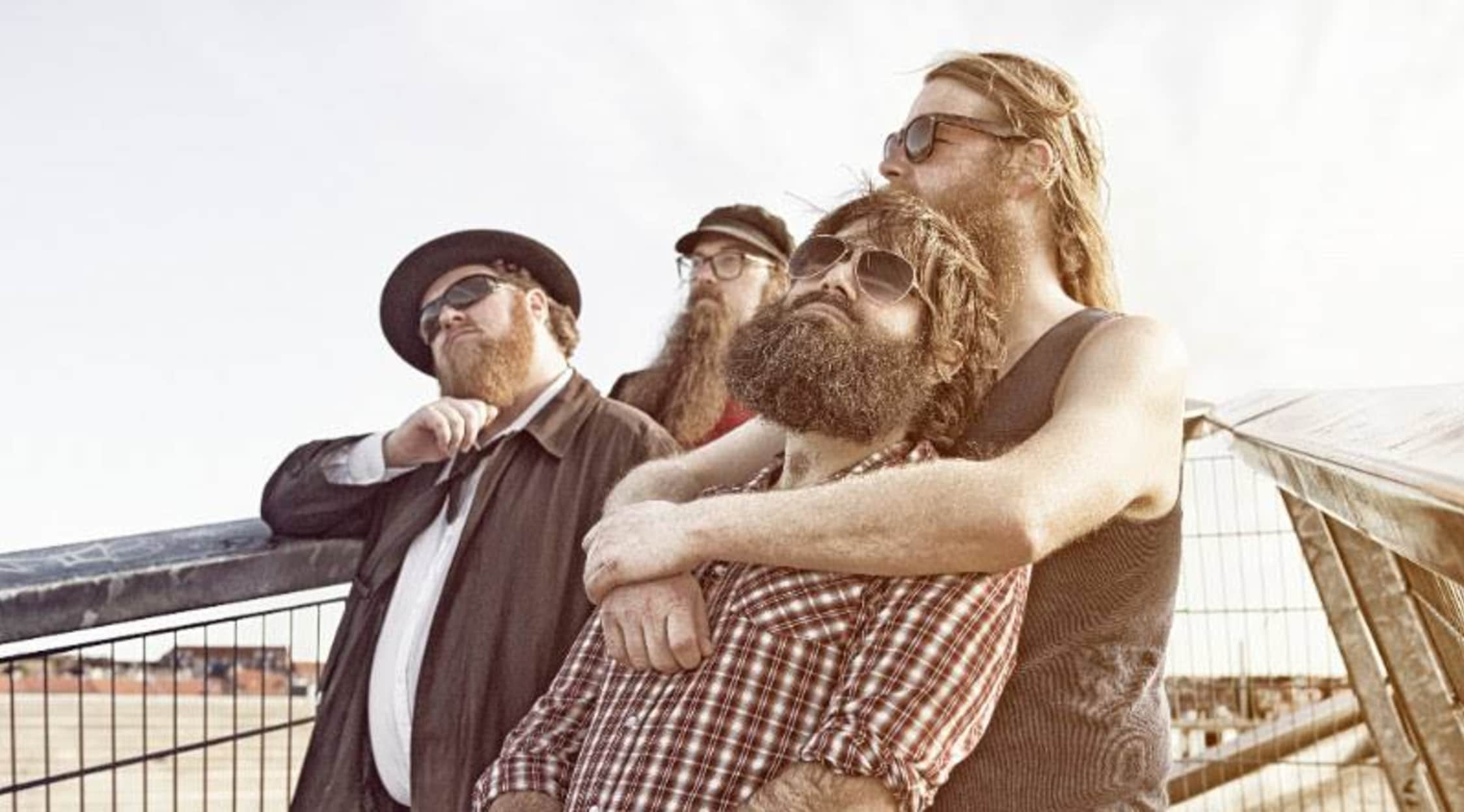 The Beards Tickets
Throw Away Your Razor… The Beards are Back!
Everyone's favourite facial hair-centric comedy-folk band, The Beards, are back! Set to perform shows all around Europe, the impressively groomed Beards will make you want to grow hair on your face. Like, a lot of hair.
Schedule
Fans lucky enough to score The Beards tickets will see the best beard-related concert money can buy, in various locales around Europe. The fall tour kicks off at the Schlachthof in Wiesbaden, Germany before moving on to Hamburg the following night. Then it's up to the Pumpehuset in Copenhagen, Denmark. The Beards then move on for shows in Stockholm, Sweden and Oslo, Norway. The Scandinavian leg leads to a return to Germany, for shows in Dresden, Stuttgart and Munich, with a brief trip to Zurich sandwiched in between. The Beards are then set to perform in the Netherlands, with shows in Nijmegen and Groningen. Another return to Germany, this time Bochum leads the bearded ones to Paris, to show the French proper facial hair protocol in Paris. Another brief stop in the Netherlands comes before the UK leg of the tour, with performances in Manchester, Dublin, Belfast, Glasgow, Edinburgh, Leeds, Cardiff, Portsmouth and finally the Scala in London to finish things off.
Trivia
One look at their catalogue will tell you all you need to know: these guys have awesome beards, and want you to know it. In addition to basing every song and album title around the power and majesty of facial hair, The Beards celebrate World Beard Day with an epic party each year. The Beards are obviously revered for their hair-growing skills, so much so that they were invited to perform at the 2009 World Beard & Moustache Championships in Alaska. They've recently made international waves, appeared at SXSW in Austin, Texas--where only the beardiest bands survive.
Band
The Beards hit the scene in 2005, and have kept the same lineup throughout their career. After all, with beards like these, why would they ever want to do anything else? Comprised of Johann Beardraven, John Beardman Jr., Nathaniel Beard and lady-killer (who are we kidding, they're all lady-killers) Facey McStubblington, The Beards have been putting facial hair in style for nearly ten years.
Breakthrough
Forming in 2005, The Beards tapped into a market that had been waiting too long to be explored: facial-hair themed rock. Their self-titled debut album was released two years after the band had so much fun performing in their hometown of Adelaide, South Australia and the band almost instantly became a cult favourite.
Hit Albums
After the success of "The Beards" in 2007, The Beards followed it up with "Beards, Beards, Beards", continuing their ascent to Beard-Rock royalty. The Beards included classics like 'If Your Dad Doesn't Have a Beard, You've Got Two Mums'. It was the 2012 album "Having a Beard is the New Not Having a Beard" that truly made waves, reaching number 63 on the Aussie Album Chart, off the strength of the singles 'You Should Consider Having Sex with a Bearded Man' and 'I'm in the Mood...For Beards'.
Show Experience
While people might think that building an entire catalogue based on beards may get repetitive after a while, they'd be wrong. The Beards have perfected (again and again) the ode to the beard--they've officially usurped the Beard-Rock throne from ZZ Top. Fans fortunate (and manly) enough to score The Beards tickets should expect an upbeat, fun, funny show… and a LOT of beards. Men, women, children. It's all fair game at a Beards show. While the lyrics are often gut busting, the band wouldn't as successful as they are without genuinely catchy tunes. Luckily, the musicianship in The Beards is second to only one thing: beards. Duh. Prepare to laugh, rock, and leave the show with at least a 5 o'clock shadow, even if you're a woman.
Back to Top
Epic events and incredible deals straight to your inbox.